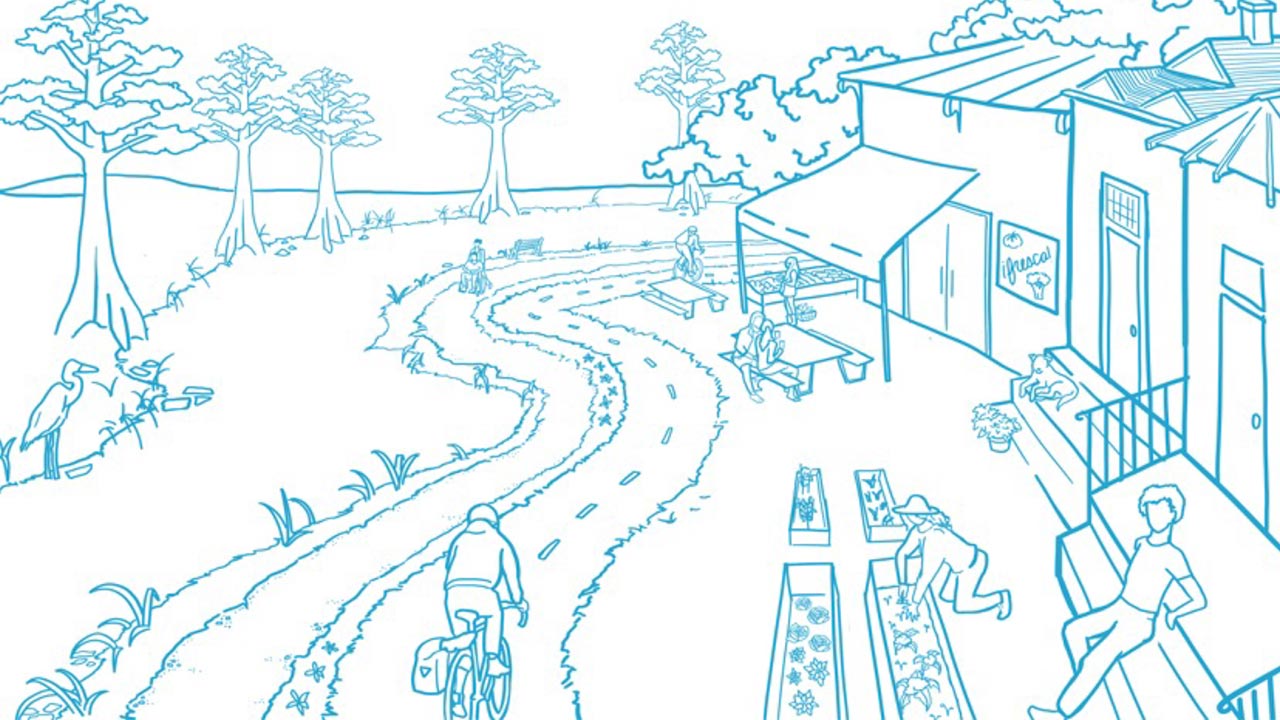 Multisolving Institute Launch
The idea of multisolving was developed by CUHF National Council member, Dr. Elizabeth Sawin, while she was the Co-Director of Climate Interactive. As she explains in her 2019 TEDx talk, multisolving emerged out of Climate Interactive's engagement with the UN climate talks, where she felt frustrated by the limitations of the narrow focus of the climate talks on greenhouse gas pollutants.
Then came 2020. Pandemic. Escalating climate change impacts. Dire warnings about biodiversity loss. And more and more folks connecting the dots between each of these issues and structural inequity. Invitations to write, speak, and teach about multisolving came fast and furious… That spark led to the launch of the Multisolving Institute and our mission of supporting leaders as they pursue multisolving approaches."
Through action research, Beth and her team series developed a series of case studies of multisolving projects—demonstrating what was possible by bringing the different parts of a system together in pursuit of actions and investments that lifted up many goals at once.
The Multisolving Institute is launching in February 2022, offering training, awareness building, and research that empowers people to work together across sectors and to address multiple problems with one policy or investment. Several CUHF members joined the Institute's virtual launch event earlier this month to offer their congratulations.
---
Elizabeth Sawin offered her insights to the CUHF community as part of December 2021's International Zoom event, the Circle of Community, along with fellow Council members Willa Blythe Baker and Kathryn Harris Tijerina.