Winter 2022
Rando Partnership Council | virtual
The Rando Partnership Council was launched in late spring/early summer 2021. It offers the CUHF experience to a medley of people working on climate issues in a range of institutional, government, non-profit and private settings, who have expressed interest in the process. In Winter 2022, the second Rando Council welcomed 16 new members including authors, educators, and leaders in sustainability, public health, and public policy.
Jared Babula,  environmental attorney
Jared is an Attorney with the State of California focusing on energy and the environment.  His diverse background includes studying cell biology/chemistry and law, while incorporating systems thinking and ecological economics through the teachings of Fritjof Capra, Nate Hagens, Bill Reese, Bill Plotkin and others.  He teaches a law school class, Energy Law and Policy.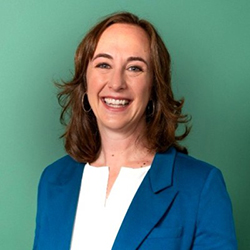 Elizabeth Bagley,  environmental educator
Elizabeth is a Program Director at SEI primarily building sustainability leaders through partnerships with higher education institutions. Elizabeth's interdisciplinary background spans academia, business, and the nonprofit sector. Before joining SEI, Elizabeth led Drawdown Learn at Project Drawdown where she produced Climate Solutions 101, directed sustainability efforts at the California Academy of Sciences, and designed the science content for video games at LeapFrog. Elizabeth frequently speaks about climate solutions and was invited to create the LinkedIn Learning class, "An Employee's Guide to Sustainability" which has engaged tens of thousands of learners from around the world. An experienced environmental educator, Elizabeth worked as a naturalist in Glacier National Park, taught middle and high school science in Louisiana, developed K-12 professional development for teachers, and designed a science communication course for graduate students. 
​
Elizabeth holds joint PhDs in Environment & Resources and Educational Psychology from the University of Wisconsin at Madison where she studied how video games can encourage systems thinking about complex environmental topics.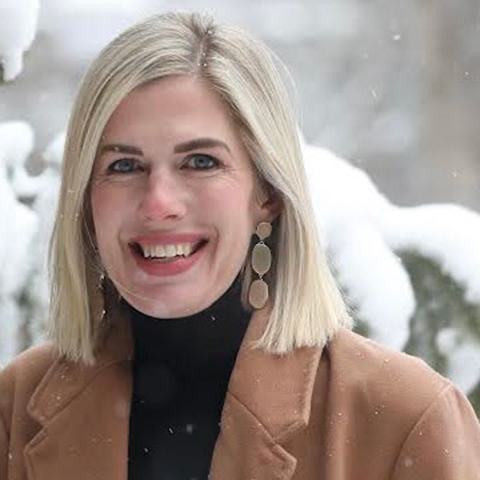 Lily Swanbrow Becker,  ecologist, resilience leader
Lily is an ecologist by trade and has worked on climate change adaptation and resilience for public, non-profit, and academic institutions for the past decade.  Her work has focused on strategic planning, network building, professional development and training, and most recently, supporting people and organizations in building psychological resilience to confront the challenges of life in a changing climate. Lily is thrilled to join the Council on the Uncertain Human Future as Associate Director in February 2022. Additionally, she co-leads a member group on personal resilience at the American Society of Adaptation Professionals called R*ECO*NNECT and is a member of the Adaptive Mind Project, a cross-organizational team focused on understanding and supporting the well-being and psychosocial resilience needs of the climate change workforce. Lily lives in North Florida with her partner, two children, and a house full of animals.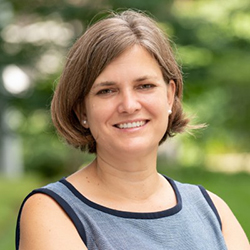 Kam Bellamy,  biodynamics leadership
Kam is an EMBA student at Yale School of Management. She attended Georgetown University for Race & Gender Studies and Economics. She then moved to an intentional community in North Yorkshire, England, living and working alongside people with and without developmental disabilities. While there, she undertook a three-year biodynamic horticultural apprenticeship and participated in growing vegetables for the 300-member community. The community was part of an international network of communities called Camphill, and Kam remained active with the movement for 20+ years. Most recently, Kam served as Executive Director of the Foundation for Agricultural Integrity and oversaw the development and management of its primary project, a biodynamic raw-milk dairy farm called Churchtown Dairy.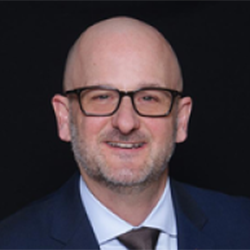 Lincoln Bleavens, sustainability and energy leadership
Lincoln is Executive Director, Sustainability and Energy Management and Energy Operations at Stanford University. He is a 25-year veteran of the global electric power industry. Prior to his position at Stanford, he was an executive at a progressive, vertically integrated municipal electric and water utility in Southern California. He is a frequent speaker and writer on energy, sustainability, resilience and leadership.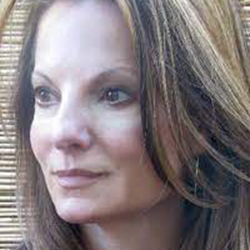 Karen Brown,  creative director
Karen oversees design and creative development of the organization's resources and brands at the Center for Ecoliteracy. An award-winning designer, her work has been included in the Smithsonian Institution and Cooper-Hewitt National Design Museum, and featured in The New York Times, Architectural Digest, TODAY on NBC, and dozens of other popular and technical media. She has lectured on design and environmental topics in many countries, and spoken on behalf of the Center for Ecoliteracy at the United Nations. She comes from a family of growers, makers, and inventors who provided her with a garden, glider flights, and a visit on a military submarine, all before the age of five.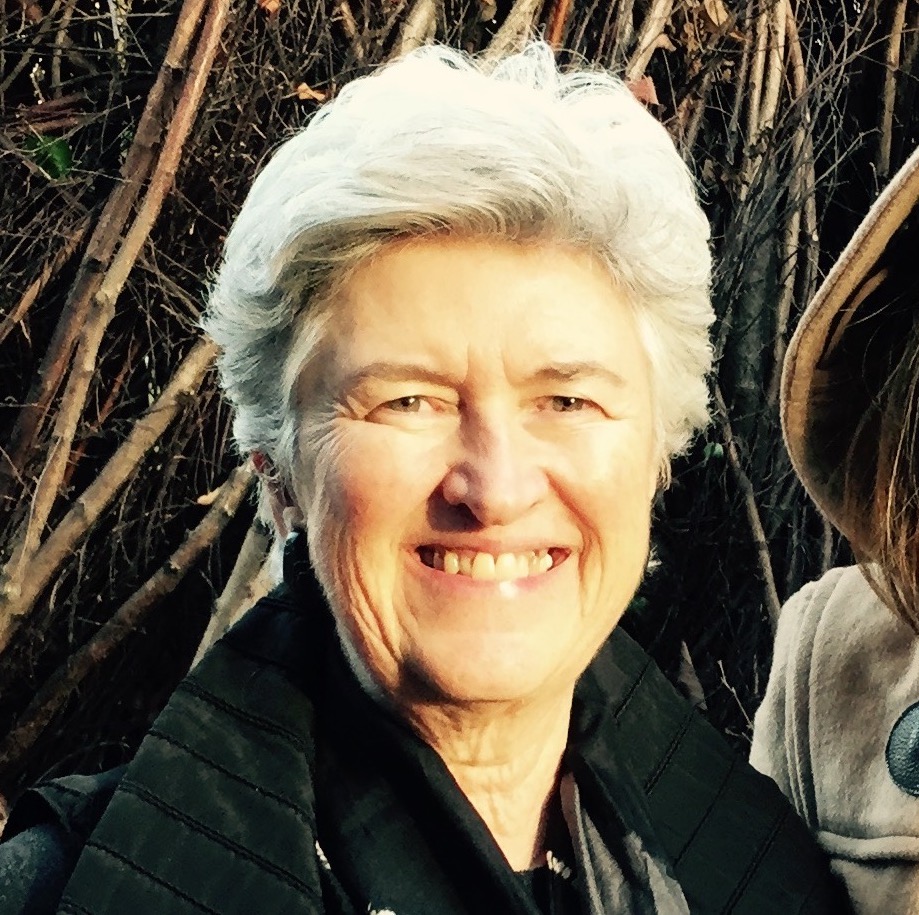 Sarah Buie, designer, educator, convener
Sarah Buie is a convener of mindful conversation premised on human interdependence with the Earth, and practices of listening, reciprocity and community. She is Founding Convener of the Council on the Uncertain Human Future, and the campus-wide climate curriculum initiative A new Earth conversation at Clark University (both funded by the Reynolds Foundation). She is Professor Emerita and Research Scholar at Clark, where she served as Director of the Higgins School of Humanities and its Difficult Dialogues initiative, and convened symposia on climate and related societal issues. An award-winning museum exhibition designer (1988-2005), she designed more than 100 exhibitions for art, natural history and history museums.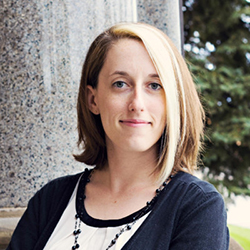 Susan Dine,  art historian
Susan is a senior lecturer in Vanderbilt University's History of Art and Architecture department, specializing in Japanese art history and museum studies. Her research in both fields focuses on the human dimension and impact as seen in artwork and memory institutions (for example, museums). Her personal commitment to reflection on climate issues and sustainability is influenced by her study of visual cultures and their intersections with human-land relationships, wherein lifeways are both affected by and affect the conditions of a community's climate.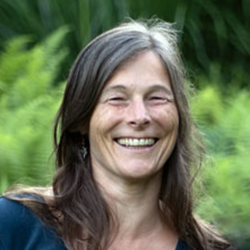 Kirstin Edelglass, ecological educator
Kirstin is a wilderness guide, ecological educator, and counselor whose passion for supporting young adults runs deep.  In addition to teaching at Sterling College, Colby College, Marlboro College, and Lesley University's Audubon Expedition Institute, she has founded a number of programs including the Canoe Expedition for Maine Girls, the Earth Leadership Cohort (for young activists learning to facilitate Joanna Macy's Work That Reconnects) and Touching the Earth (a 3-week retreat sponsored by the Barre Center for Buddhist Studies).  She is cofounder of the New England Council Collective and leads trainings in council facilitation as well as workshops in cultivating ecological consciousness.  Kirstin and her husband (with their 7-year-old twin daughters) host volunteers year-round on their homestead in Marlboro, Vermont.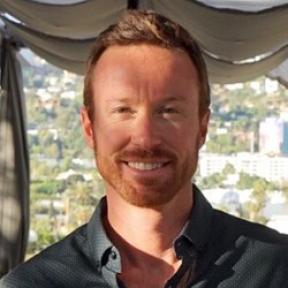 Kevin Gallagher, author, attorney, facilitator, CUHF Council convener
Kevin is an attorney, author, and facilitator. He is the Director of Emergent Resilience, a 501(c)(3) non-profit organization that helps government agencies, private organizations, academic institutions, and individuals build resilience for a climate changing world. Kevin previously worked as a climate change law and policy attorney in Washington, D.C. and as a Peace Fellow with the Public International Law & Policy Group, where he advised state and sub-state entities in post conflict areas on international peace building issues. He has a Masters degree in International Affairs and has trained with the Sati Center for Buddhist Studies, the Center for Council, and the School of Lost Borders. He is the author of Hike The World, a guide book to the planet's best long-distance hiking trails, and the forthcoming Emergent Resilience, an exploration of the psychosocial dimensions of a climate changed world.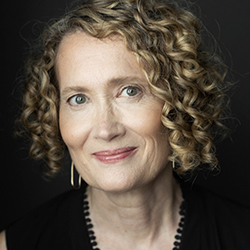 Carly Hutchinson, public health and land conservation
Carly is an Adjunct Assistant Professor in the Sociomedical Sciences Department of the Columbia University Mailman School of Public Health. She teaches highly interactive courses focused on methods and approaches to conducting equity-based research and service in communities—especially those that are extremely vulnerable due to poverty and other factors. She is the Co-Principal Investigator on an innovative participatory research project exploring the impact of natural disasters and public health crises on the wellbeing of a marginalized community in San Juan, Puerto Rico. Carly spent more than 10 years working on CDC-funded research projects related to chronic diseases such as hypertension and diabetes in the Harlem neighborhood of New York City. In addition to working with vulnerable populations in urban areas, she is passionate about conserving land where she lives in Massachusetts to protect wildlife and forests. She considers addressing climate crisis as the most important issue of our time.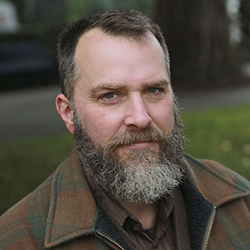 Matt McRae, climate policy and public service
Matt serves as the Long Term Disaster Recovery Manager for Lane County where he supports community recovery from the Holiday Farm Fire that swept through Oregon's McKenzie river valley in September 2020. Prior to working at Lane County, he served as the Climate Policy Strategist for the public interest law firm, Our Children's Trust, where he researched and worked with scientists and policy experts to develop and evaluate the strategies and policies necessary to achieve a stable climate. Prior to working for Our Children's Trust, Matt spent eight years as the Climate and Energy Analyst and Natural Hazards Specialist for the City of Eugene.  In that role Matt developed community and internal climate action plans, conducted greenhouse gas inventories, evaluated climate policy, and implemented specific climate actions.  Prior to that, he worked for the National Park Service for nine years. Matt graduated from the College of Natural Resources at Utah State University with a B.S. in Environmental Studies. In January 2021 he began serving as a Commissioner on the Eugene Water and Electric Board, a water and electric utility that serves the community of Eugene, Oregon.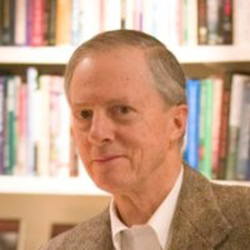 Christopher Nye, education, publishing, philanthropy
Christopher is a future-oriented person, working on a book that explores what the world could look like after an apocalypse and people are open to truly radical change. It works with the assumption that social change can only happen sustainably if personal inner development is part of the process. Using that same assumption, he and his wife are pulling together a gap year initiative that can prepare young people who have graduated from high school but feel they could benefit from an experiential year before college to discover their own inner compass. Grow leadership potential, resilience, and moral courage. In the past Nye has been a college professor and administrator, foundation officer, and more recently acting CEO of Orion Magazine.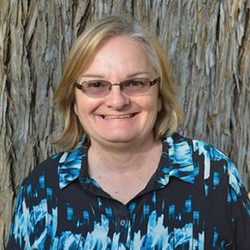 Wendy Olmstead, sustainability and public administration
As California State University Stanislaus' Sustainability Coordinator, Wendy develops and initiates programs in collaboration with students, staff, faculty, and administrators to infuse sustainability principles and practices into campus' operations, academics, engagement, planning, and innovation. Originally from Northern Ontario, Wendy earned her bachelor's degree in Agriculture Studies and master's degrees in Ecology & Sustainability and Public Administration from Stanislaus State. She is also a part-time lecturer in the university's Department of Political Science and Public Administration. Wendy's current projects include co-facilitating a system-wide climate change and resilience faculty learning community, creation of a community garden and pollinator habitat, designation of the campus urban forest as a Tree Campus USA, a campus sustainability strategic plan, social justice outreach and education with the Warrior Cross Cultural Center, and support of the campus' resilience and well-being taskforce. Wendy has recently been appointed to the Association for the Advancement of Sustainability in Higher Education's (AASHE) Advisory Council, a global council of leaders from higher education, business, nonprofits, and government that provides advice and guidance on higher-level strategy as well as specific programs and services.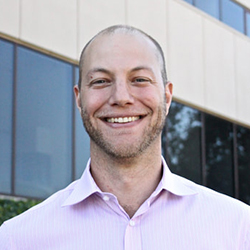 Jake Pollack, higher education and sustainability leadership
Jake is a Program Manager at SEI. Jake's primary focus is on higher education and workforce development. Before joining SEI, Jake worked at the University of Oregon running a professional certificate in Sustainability Leadership for mid-career professionals. He also served as adjunct faculty in the Public Policy, Planning and Management department, guiding graduate students through an applied interdisciplinary program covering climate resilience and environmental justice.
  Previously, Jake has worked in international settings in higher education, mentoring and training students in aspects of sustainability ranging from cross-cultural communication to organizational transformation. His Ph.D. research examined interdisciplinary and collaborative models of sustainability and a new triple bottom line of resilience, integrity, and commitment. His sustainability career began in ecovillages and grassroots centers of innovation. He is now a leader in city-scale sustainability initiatives and cultivating cross-sector platforms for professionals who wish to accelerate and incubate projects that address our most significant community sustainability challenges.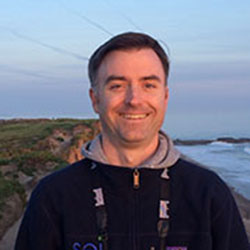 Matthew St. Clair, higher education and sustainability leadership
Matthew is the first Chief Sustainability Officer for the University of California's Office of the President and has been leading sustainability efforts across the 10-campus UC system since 2004. He was a founding member of the Board of Directors for the Association for the Advancement of Sustainability in Higher Education. He is also a member of the Board of Directors of Strategic Energy Innovations, an environmental nonprofit building leaders to drive sustainability solutions. Mr. St. Clair has delivered lectures at numerous universities, been an invited keynote speaker at several regional and national conferences, and has advised the U.S. House of Representatives on the formation of an Office of Sustainability for the U.S. Capitol. He has a Masters degree in environmental policy from the Energy and Resources Group at UC Berkeley and a Bachelors degree in economics from Swarthmore College. He is a LEED Fellow and a Certified Energy Manager.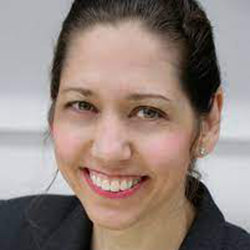 Brooke Suter, transformative leadership
Brooke works to support personal resilience in concert with action empowerment to holistically address the climate crisis. As a state or national director for 20 years, Ms. Suter worked in 50 states and federally to build diverse coalitions, empower activists and lead adoption of nationally precedent-setting environment and public health legislation, regulation and incentive-based programs in the United States. Focusing on the role of our internal condition in supporting transformative social change, currently, she is: (1) Integrating MIT's Theory U: Awareness-based Systems Change into sustainability approaches, (2) Developing Sustainable Leadership to Thrive to support personal and planetary sustainability equally, (3) Supporting sustainability systems thinking across coursework, culture and alumni at the Harvard Kennedy School, and, (4) Collaborating internationally on tools for informed public action on the UN's interrelated Sustainable Development Goals (gender, poverty, climate, and more) via Sulitest.org.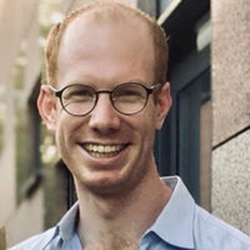 Zack Walsh, transformative leadership
Zack is a Senior Researcher of Economics and Governance at the One Project. From 2016-2020, he was a Research Associate at the Institute for Advanced Sustainability Studies (IASS) in Potsdam, Germany where he co-led the A Mindset for the Anthropocene (AMA) project. He has completed doctoral coursework in Process Studies at Claremont School of Theology, and is a fellow of the Courage of Care Coalition and a partner of the Institute for Ecological Civilization.