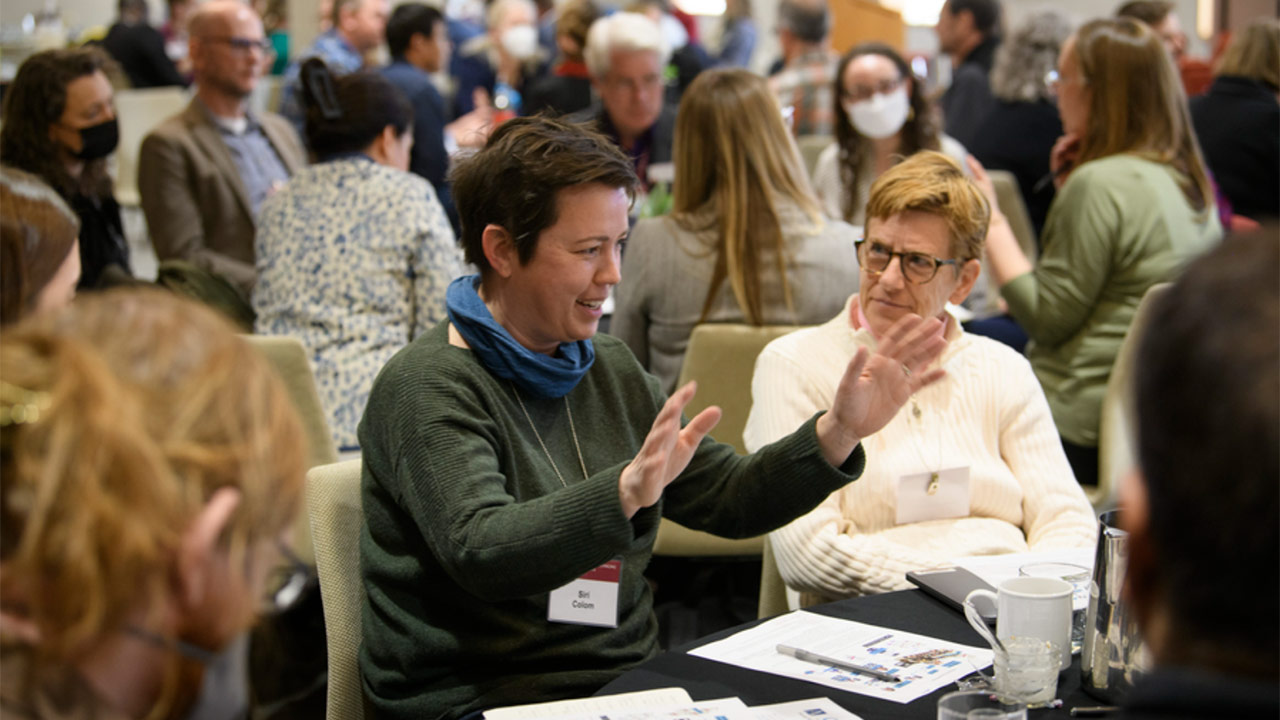 CUHF at MIT Climate Education Symposium
What does it mean to educate now? How do we meet the times, together and with our students?
A Council session, convened by the Council on the Uncertain Human Future, laid the groundwork for a conversation among 125 educators at the MIT Symposium for Advancing Climate Education held on April 6-7, 2023. Meeting in Council circles, members of the group shared their sense of social and environmental disruptions underway, the possibilities for educating in these times, and the questions they are holding now, and into the future.
CUHF Founding Convener Sarah Buie worked with David McGee and Curt Newton, both members of the MIT Climate Nucleus team, to develop this opening session. Conveners included CUHF members from among MIT faculty, as well as Swarthmore and UMass Amherst.
The Council drew on the support of the CUHF community at MIT, which starting in 2020, has included a series of full CUHF sessions with MIT faculty and staff members—nearly seventy of them in nine Council circles. Those conversations continue in ways intended (through Steady Councils) and mycelial.
"The Council gives the MIT community the kind of deep discourse that is so necessary to face climate change and a rapidly changing world. These conversations open an opportunity to create a new kind of breakthrough of mindsets." —John Fernández, Director, MIT Environmental Solutions Initiative
Above: Siri Colom, Worcester State Council member participates in a Council circle at the Symposium.