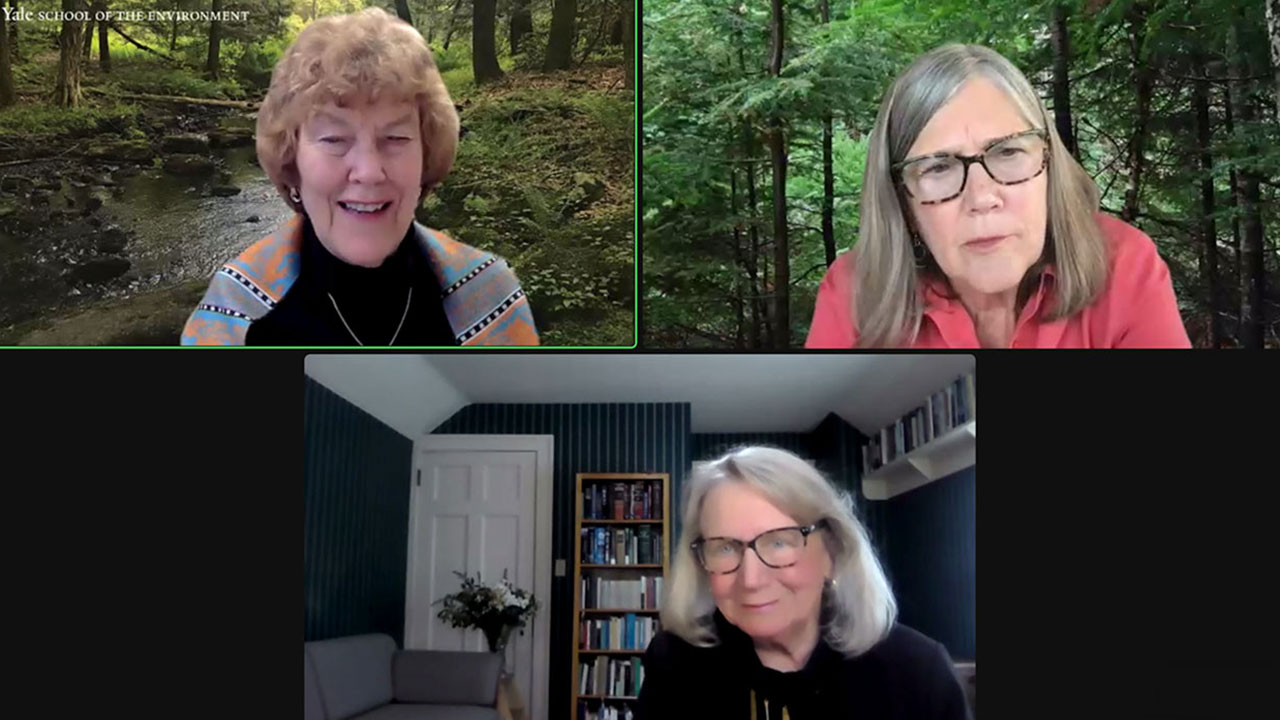 The Language of Trees
On Tuesday April 26, CUHF National Council members Kathleen Dean Moore and Mary Evelyn Tucker were featured in the online event The Language of Trees—the third conversation in a series to celebrate Orion Magazine's latest anthology, "Old Growth: The Best Writing About Trees from Orion".
The event featured a conversation between Alison Hawthorne Deming, author of "Zoologies: On Animals and the Human Spirit", and Kathleen Dean Moore, author of "Earth's Wild Music: Celebrating and Defending the Songs of the Natural World" and fostered a dialogue around the language of trees: how they communicate with one another, and how their futures are shaped by the language with which humans describe them. Mary Evelyn Tucker, co-author of "Journey of the Universe" and co-founder of Yale's Forum on Religion and Ecology, moderated the event.
Prior events in the series featured Robin Wall Kimmerer, Robert Macfarlane, and David G. Haskell in the September 2021 event Celebrating Old Growth, and On Trees with Peter Wohlleben, Jessica J. Lee, and Sumana Roy in January 2022.
The series was hosted by Orion Magazine, The Forest School at the Yale School of the Environment, Yale Forum on Religion and Ecology, Yale Environmental Humanities and the Yale Forest Forum.