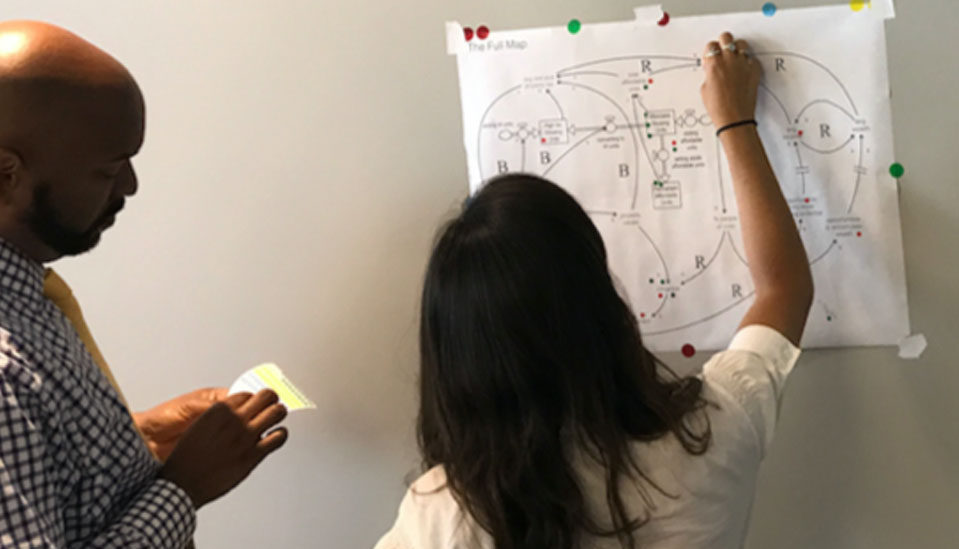 Spotlight on the Just Growth Circle
As a response to the complex challenges facing urban communities, Climate Interactive and the Atlanta-based Partnership for Southern Equity (PSE) are collaborating on an innovative process for change, called the Just Growth Circle. National Council member Elizabeth Sawin co-authored a piece with Nathaniel Smith and Tina Anderson Smith that describes this transformative approach to community planning in a time of uncertainty:
The Circle is helping Atlantans understand the complex urban systems they inhabit and identify opportunities to promote equitable outcomes. To that end, members of the Circle participate in diverse networks based on a solid foundation of trust. These are not temporary, transactional alliances; the Circle aims to build relationships that will endure as the city grows and evolves, seizing opportunities for meaningful change along the way.

Relationships forged in the Just Growth Circle are changing the way its members think and work. As one founder of the watershed restoration project said, "[When I first came to a Circle meeting] I was nervous and intimidated because I didn't know anybody… Now I work very closely with [some of them] and they have been profoundly influential on me personally. Specifically, in this project, they have helped me steer it toward advocating for community benefits and…thinking ahead about community impact."
Learn more about how this initiative is working in Atlanta, and the core values of the project here.