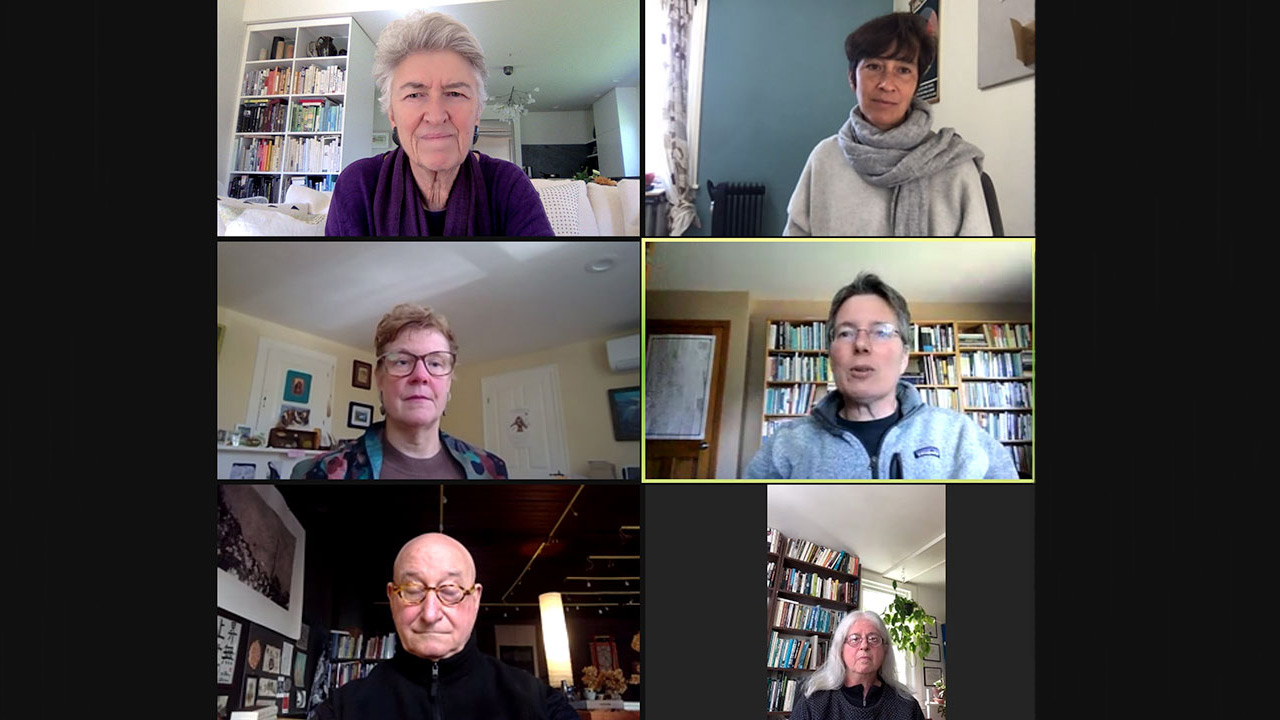 In Witness, film launch
On Sunday, October 24th, our International CUHF gathering welcomed Council members and conveners from around the world for the launch of our latest film, In Witness.
The film was inspired by the work of artists Blane De St. Croix and Ledelle Moe, whose work was on exhibit at MASS MoCA in North Adams, MA, in 2020. Seven members of the CUHF traveled to the museum in December to spend time with this work, and to reflect on what they understood and felt in its presence.
We were joined in conversation by filmmaker Nara Garber, along with several of the CUHF members who participated in the film. Following the screening, participants broke into Council groups to consider prompts from the Council in the time of witness.
---
Our next International CUHF gathering is planned for December. More details will be released soon.