Winter 2022
Mind & Life Council | Virtual
The Mind & Life Institute is a leader in exploring the union between contemplative traditions, indigenous wisdom and climate science. Staff and board first met in a full Council on the Uncertain Human Future in the late spring of 2021. In Winter 2022, a second Council was initiated for nine additional members.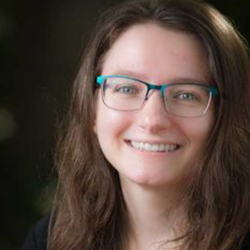 Cary Dickinson
Cary is the Grants Associate at the Mind & Life Institute. She has worked in the grants department since 2017. She graduated from the University of Virginia with BAs in Psychology and German Studies, and is especially interested in the psychology of spiritual experiences, as well as Buddhist philosophy and the theory of constructed emotion. In her spare time, she enjoys karaoke (in private rooms!), long conversations with friends, and spending time with her beagle.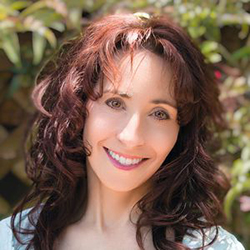 Elissa Epel
Elissa Epel, Ph.D, is a Professor, and Vice Chair, in the Department of Psychiatry and Behavioral Sciences, at University of California, San Francisco. She studies psychological, social, and behavioral pathways underlying chronic psychological stress and stress resilience that impact cellular aging and metabolic health, as well as how contemplative and biobehavioral interventions can promote stress and social resilience.  She co-leads the UCSF Climate and Mental Health Task Force, and the Society of Behavioral Medicine Presidential subgroup focusing on Climate and Health Inequities. She is President of Academy of Behavioral Medicine Research, member of National Academy of Medicine. Elissa helps lead the UCSF Aging, Metabolism, and Emotions Center, the NIH Stress Measurement Network and the new NIH Emotional Well Being network.
Elissa serves as the co-chair of the Mind & Life Steering Council and is a Mind & Life Fellow. She served as co-chair of the 2021 Summer Research Institute ("The Mind, the Human-Earth Connection, and the Climate Crisis") and previously served as the co-chair of the 2019 Summer Research Institute and the 2017 Summer Research Institute. She is the co-author of the New York Times bestseller The Telomere Effect.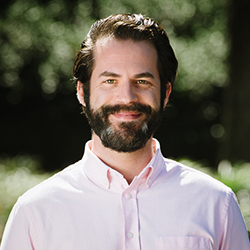 Jacob Freund
Jacob is Chief of Staff at Mind & Life Institute. Originally from South Freeport, Maine, Jacob is new to the Charlottesville area. He brings a diverse background of experience to Mind & Life, having worked in various roles in the theatre industry for over twenty years. Most recently based in Louisville, Kentucky, he was Chief of Staff at KBD, a digital marketing agency. In his free time, Jacob enjoys hiking, astrology, gardening, finding the best local wine, and antiquing with his husband, Kristopher.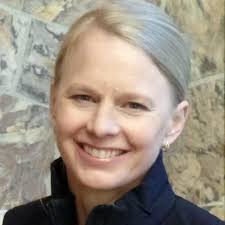 Elizabeth Monson, convener
Liz is the Spiritual Co-Director of Natural Dharma Fellowship and the Managing Teacher at Wonderwell Mountain Refuge. Liz was authorized as a dharma teacher and lineage holder in the Kagyu Lineage of Tibetan Buddhism and has been studying, practicing and teaching Tibetan Buddhism in the Kagyu and Nyingma lineages for over thirty years. Her teaching interests include accessing the powerful awakened energies and open awareness expressed through the natural world; providing tools for how to become free in everyday life; transmitting lineage teachings; responding to contemporary social and spiritual issues as a path for liberation.
Liz holds a PhD in the Study of Religion from Harvard University with foci in Buddhist Studies, Tibetan Buddhism, and ethics. She has lectured at the Harvard Divinity School and is the co-translator of More Than a Madman: The Divine Words of Drukpa Kunley (2014), a translation of the autobiography of mad yogi, Drukpa Kunley. Her biography on his life, Tales of a Mad Yogi, was published by Shambhala Publications in 2021, and she is currently working on a book on Tantra, also for Shambhala Publications. She is on the Core Team of the Council on the Uncertain Human Future, and serves as a National Convener.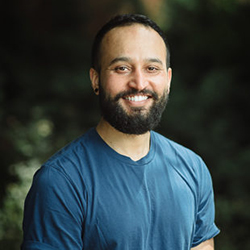 nischal neupane
nischal (nisch) is a Program Manager at the Mind & Life Institute. He recently graduated from UMass Amherst with a Master's in Environmental Conservation during which his research investigated the relationship between Mindfulness and Pro-environmental behaviors. Before that, he worked in outreach, communications, and coordination positions in non-profits in Nepal and the Philippines. nisch is currently deconstructing and (re)establishing his understanding of environmentalism and is passionate about integrating compassion, kindness, and justice into conversations around climate adaptation. nisch reads fiction, runs a little, and tries to play guitar.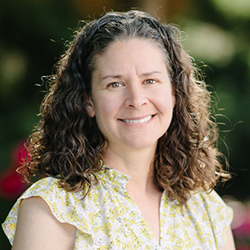 Tess Ortega
Tess is Operations Manager at Mind and Life Institute. She has a bachelor's degree in Finance from Virginia Tech. She brings varied skills to the organization gained through her work in the Real Estate field and volunteer positions at different nonprofits in the Charlottesville area. In her free time she enjoys reading, sewing, hanging out with her family and walks with her dog.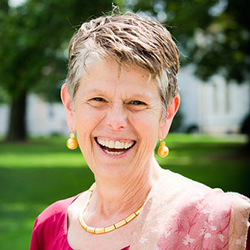 Barbara Patterson
Bobbi's scholarship focuses on lived religion and place, human and earth ecosystems, and pedagogy, particularly those involving community-based partnerships. Her scholarly training and teaching engages Christian and Buddhist contemplative traditions and practices, American Religious cultures, feminist and womanist approaches to women's spiritual practices, and methodologies and methods. She presents and leads workshops on effective teaching and learning at the undergraduate and graduate levels as well as contemplative teaching and learning strategies including ethical decision-making. Bobbi authored the book Building Resilience Through Contemplative Practice: A Field Manual for Helping Professionals and Volunteers.
Bobbi is a member of the Mind & Life Steering Council and served as the co-chair of the 2020 Summer Research Institute and the 2021 Summer Research Institute ("The Mind, the Human-Earth Connection, and the Climate Crisis"). She received a B.A. from Smith College (in Religion), a Masters of Divinity degree from Harvard Divinity School, and a Ph.D. from the Institute of Liberal Arts at Emory University.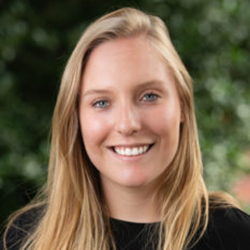 Brynn Pedrick
Brynn is the Advancement Coordinator at the Mind & Life Institute. She has a Bachelor's degree in Zoology from the University of New Hampshire, where she minored in Writing and Environmental Science and Conservation. After graduating in 2017, Brynn spent a year traveling, including 6 weeks spent working in a monastery in the Everest region of Nepal. Originally from Annapolis, Maryland, she spent several years living on a sailboat with her mother and dog, which inspired her desire to live simply and adventurously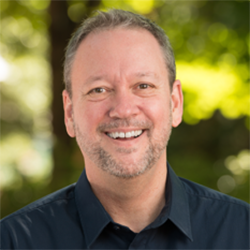 Phil Walker
Phil is a Creative Content Producer at the Mind & Life Institute. Phil is a filmmaker and producer from Atlanta with a BA in Media Arts from the University of South Carolina. He worked at Georgia Tech in Communications for eight years where he produced global media projects in partnership with the Carter Center and the United Nations. In 1998, Phil started his own production company and made several feature documentaries and numerous short films presented on PBS and other outlets. Awards include a regional Emmy Award (1995), the Kodak Vision Award (Slamdance Film Festival 2010) and a THEA award (2016).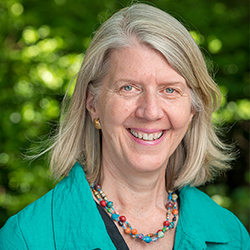 Krista Weih
Krista is the Director of Grants & Events at the Mind & Life Institute. She has been with Mind & Life since June 1, 2018. She has held leadership positions with mission-driven transformative organizations and has an extensive background in managing programs, people, and events in higher education and for global organizations. Krista enjoys managing dynamic teams, and has a long-term interest and background in contemplative practice.  And in her spare time she loves teaching creative dance to children and spending time in nature with her husband, son, and friends.