JOURNALISTS & WRITERS COUNCIL
Launched 2022 | virtual
A group of distinguished women journalists and writers met together in the CUHF over the summer 2022, co-hosted by Kathleen Dean Moore and Sarah Buie. From the invitation: "In this time of radical transition, a shift of collective consciousness (and behavior) is critical to the possibilities for the future, and the work of journalists and writers is fundamental to that. We hope to engender a deeper level of collective awareness and community among a group of you who are already making vital contributions to collective culture through your work. The transformations that might arise, individually and collectively, cannot be predicted, but are full of possibility."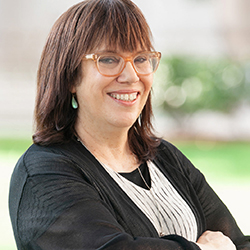 Deborah Blum
The director of the Knight Science Journalism program at MIT and the publisher of Undark magazine, Deborah is a Pulitzer-Prize winning science journalist, columnist and author of six books, most recently, The Poison Squad, a 2018 New York Times Notable Book. She is a co-editor of A Tactical Guide for Science Journalism (Oxford, 2022) and a 2014 guest editor of Best American Science and Nature Writing. She has worked as a science columnist for The New York Times, a blogger for Wired, and has written for other publications ranging from The Wall Street Journal to Mother Jones. She serves on the boards of the Council for the Advancement of Science Writing, Spectrum magazine, and The Scientist.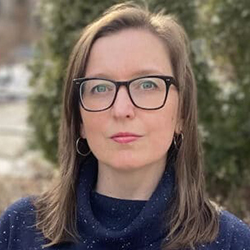 Amy Brady
Amy is the Executive Director of Orion magazine, co-editor of The World As We Knew It: Dispatches from a Changing Climate, and author of the forthcoming Ice: An American Obsession. Brady has published widely on how the climate crisis continues to influence art and culture and has made appearances on the BBC, NPR, and PBS. She holds a PhD in literature with a concentration in American Studies and has won writing and research awards from the National Science Foundation, the Bread Loaf Environmental Writers Conference, and the Library of Congress.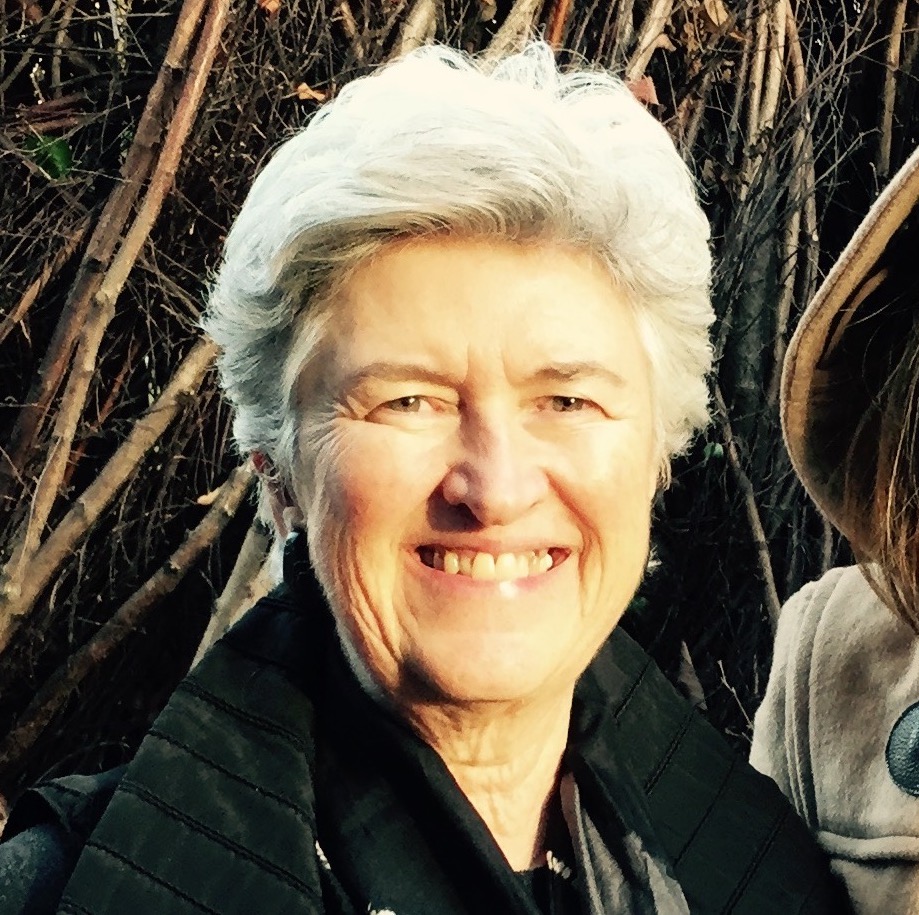 Sarah Buie, convener and co-host
Sarah is a designer/educator and convener of intentional conversation on our societal and planetary realities. She is Founding Convener of the Council on the Uncertain Human Future, and the campus-wide climate curriculum initiative A new Earth conversation at Clark University (both funded by the Reynolds Foundation). She is Professor Emerita and Research Scholar at Clark, where she served as Director of the Higgins School of Humanities and its Difficult Dialogues initiative, and convened symposia on climate and related societal issues. An award-winning museum exhibition designer (1988-2005), she designed more than 100 exhibitions for art, natural history and history museums.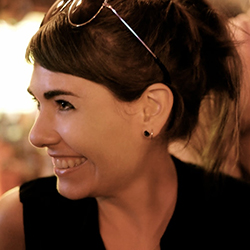 Meehan Crist
Meehan is writer in residence in biological sciences at Columbia University. Her work has appeared in publications such as the New York Times, the London Review of Books, The Atlantic, The Nation, Scientific American, and Science, and was selected for Best American Science and Nature Writing 2021. Awards include the Rona Jaffe Foundation Writer's Award, the Climate Narratives Prize and book grants from the Sloan Foundation and the Robert B. Silvers Foundation. She is co-editor of What Future 2018 (Unnamed Press) and her nonfiction book about the climate crisis, Is It OK to Have a Child?, is forthcoming from Random House in the US and Chatto & Windus in the UK.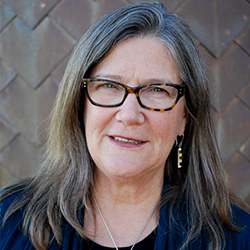 Alison Hawthorne Deming
Alison was born and grew up in Connecticut steeped in literary and naturalist traditions. A poet and essayist, she is the author of five nonfiction books, including A Woven World: On Fashion, Fishermen, and the Sardine Dress from Counterpoint Press and Zoologies: On Animals and the Human Spirit from Milkweed. She is also author of five poetry collections including Stairway to Heaven and Science and Other Poems, winner of the Walt Whitman Award from the Academy of American Poets. Her work centers on the relationship between nature and culture, art and science. She co-edited with Lauret Savoy the anthology The Colors of Nature: Culture, Identity, and the Natural World. Her work is anthologized in the Norton Book of Nature Writing and Best American Science and Nature Writing. Recipient of a Guggenheim Fellowship, Stegner Fellowship at Stanford University, National Endowment for the Arts Fellowships, she is former Regents Professor Emerita at the University of Arizona.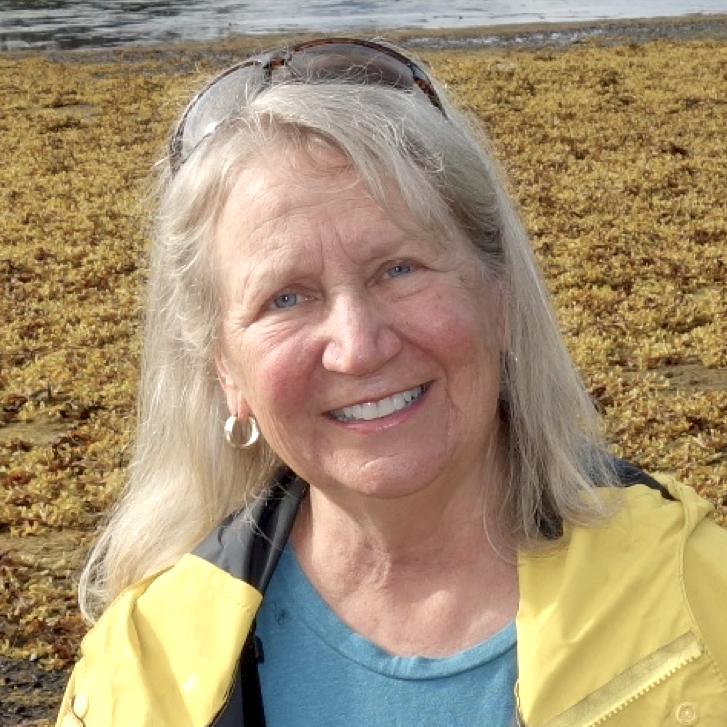 Kathleen Dean Moore, co-host
Kathleen is a philosopher and climate-ethics writer, whose most recent books include Great Tide Rising: Toward Clarity and Moral Courage in a Time of Planetary Change; Earth's Wild Music: Celebrating and Defending the Songs of the Natural World; Bearing Witness: The Human Rights Case Against Fracking and Climate Change; and now the illustrated Take Heart: Encouragement for Earth's Weary Lovers. Her co-edited book, Moral Ground: Ethical Action for a Planet in Peril has just published its tenth anniversary edition. Formerly Distinguished Professor of Philosophy at Oregon State University, Moore left academia to focus on writing and speaking about the moral urgency of action of the climate and extinction crises. She often works with music and film, having written the scripts for a number of short films, including "Bedrock Rights: Global Action Against Fracking and Climate Change," "The Extinction Variations," and twenty "Animal Interludes." In the winter, Moore lives in Corvallis, Oregon. In the summer, she writes from a wilderness cabin where two creeks and a bear trail meet a tidal cove in Alaska.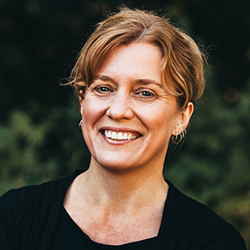 Michelle Nuijhuis
Michelle is the author of Beloved Beasts: Fighting for Life in an Age of Extinction, a history of the successes and failures of the modern conservation movement. She is a project editor for The Atlantic and a longtime contributing editor of High Country News, and her reporting on climate change and conservation has appeared in publications including National Geographic and the New York Times Magazine. After 15 years off the electrical grid in western Colorado, she and her family now live in White Salmon, Washington.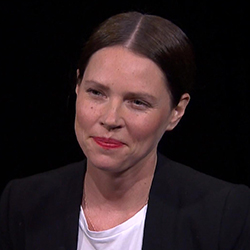 Maura O'Connor
Maura is a travel writer for science geeks, a journalist whose stories span natural history, technology, political ecology, and animal worlds. She is interested in subverting her readers' assumptions to create space for new ideas and an appreciation of the limits of scientific knowledge. Her work has appeared in The Atavist, Slate, Foreign Policy, The New Yorker, Nautilus, UnDark and Harper's. Her first book, Resurrection Science: Conservation, De-Extinction and the Precarious Future of Wild Things (St. Martin's Press, 2015) and was one of Library Journal and Amazon's Best Books of The Year. Her second book, Wayfinding: The Science and Mystery of How Humans Navigate the World (St. Martin's Press, 2019) is an exploration of navigation traditions, neuroscience, and the diversity of human relationships to space, time, and memory. She is currently writing a book called Ignition (Bold Type Books, 2023) on fire ecology and prescribed burning, for which she became a qualified wildland firefighter. She is a graduate of Columbia University's Graduate School of Journalism and was a 2016/17 Knight Science Journalism Fellow at MIT. She lives in Brooklyn, NY with her partner, the screenwriter Bryan Parker, and their two sons.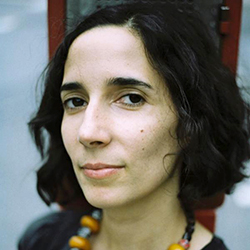 Emily Raboteau
Emily writes at the intersection of social and environmental justice, race, climate change, and parenthood. She is the author of Searching for Zion: The Quest for Home in the African Diaspora, winner of an American Book Award and finalist for the Hurston/Wright Legacy Award. A contributing editor at Orion Magazine and a regular contributor to The New York Review of Books, her essays have appeared and been anthologized in The New Yorker, The New York Times, New York Magazine, The Nation, Best American Science Writing, Best American Travel Writing, and Best African American Essays. Distinctions include an inaugural Climate Narratives Prize from Arizona State University, the Deadline Club Award in Feature Reporting from the Society of Professional Journalists New York Chapter, and grants and fellowships from NYFA, the Bronx Council on the Arts, MacDowell and Yaddo. She has recently served as nonfiction faculty at the Bread Loaf Environmental Writing Conference and is a professor of creative writing in the English Department at the City College of New York (CUNY) in Harlem.