ECO-SATTVA COUNCIL 2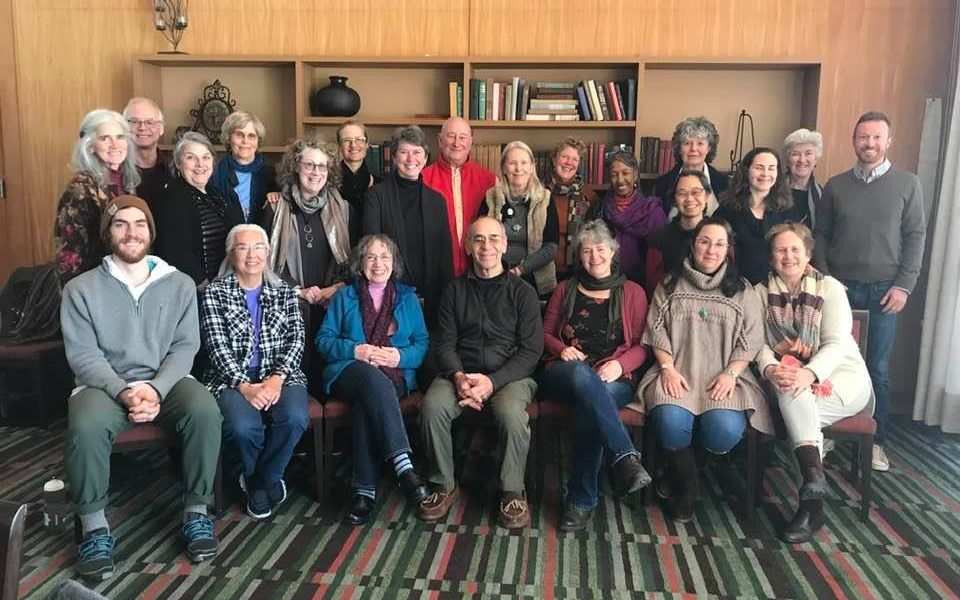 Launched 2019 | Wellesley College Club
The second Eco-Sattva Council expands the reach of the work launched with Eco-Sattva #1 in 2017-18. This group, including a wide circle of Buddhist practitioners with a range of personal and professional experiences related to environment and climate change, met at the Wellesley College Club in December 2019, in February at Clark University, and completed the CUHF cycle via Zoom in June 2020. A Visioning session was held the following September, and the group continues to meet regularly.
The term Eco-Sattva couples eco or ecology with Boddhisattva, an enlightened being wholly dedicated to the freedom and well-being of others.
Katia Ancona maker, writer
Katia Ancona's lifelong interests in the natural world and art led her to her current activities – gardening for food and beauty, assisting people in regaining more optimal health through bodywork and meditation, and designing pretty and practical things. She is usually pursuing a number of art and writing projects simultaneously. Through interaction with beauty, she aspires to helping others remember their true hearts so they can spread their creativity, compassion and light to others.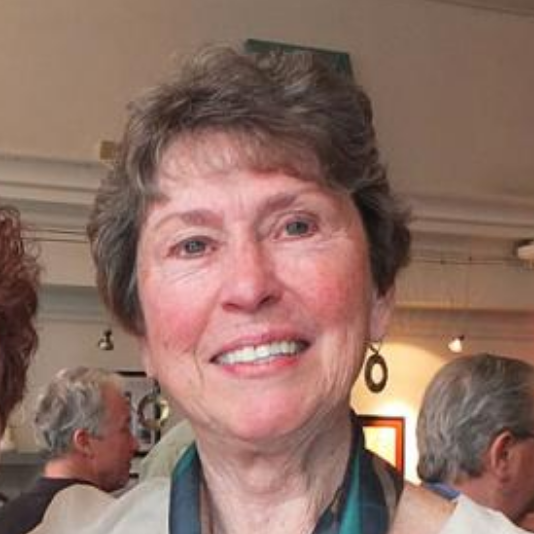 Polly Armstrong psychologist
Polly Armstrong is both a clinical psychologist and a Jungian psychoanalyst who retired after 30+ years of private practice in the heart of Washington, D.C.'s political climate.  She also was an organizational development trainer for the NTL Institute running diversity training workshops in Washington and throughout the United States.  She now lives on the coast of Maine where she studies Tibetan Buddhism with the Natural Dharma Fellowship.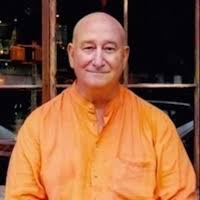 John Bailes Buddhist Chaplain, Wellesley College
John Bailes is a Buddhist Priest whose life and teaching activities have basically become this conversation. He is the Chaplain at Wellesley College. John has been concerned about the uncertainty of the future for some time and the lack of organized conversation and action at Wellesley, and is hoping to meet friends and learn and share.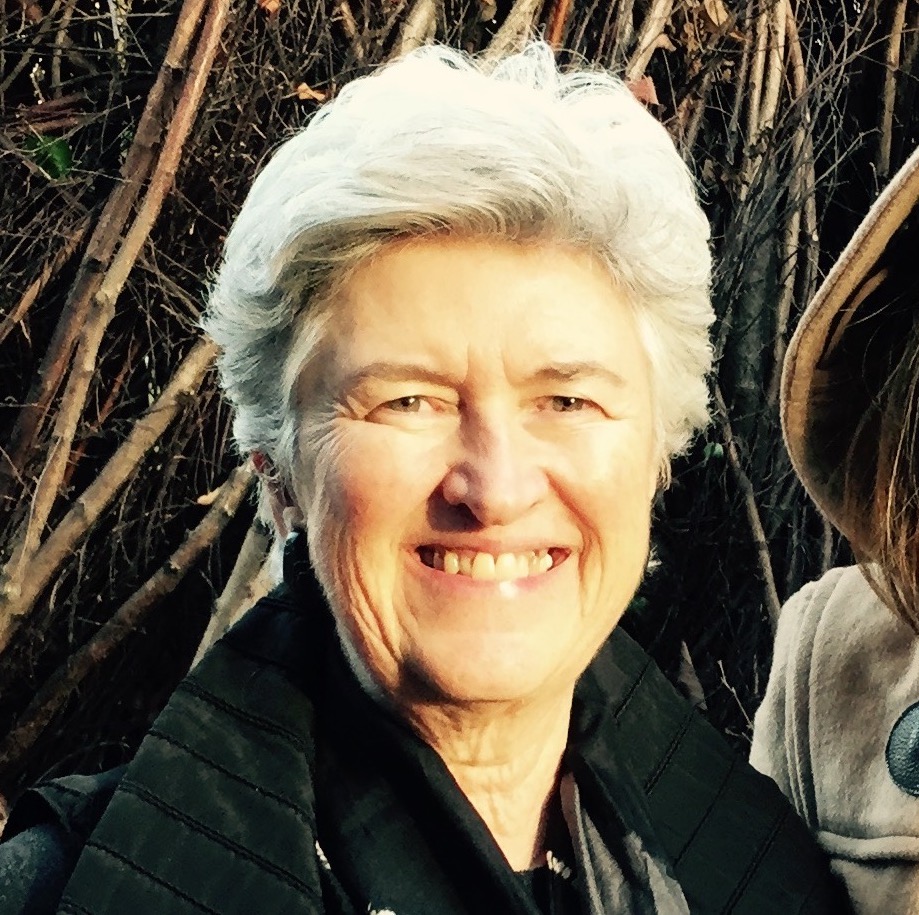 Sarah Buie educator, UHF Council convener
Sarah Buie encourages dialogic awareness within higher education and in relationship to climate change. She is Founding Convener of both the Council on the Uncertain Human Future and A new Earth conversation, a campus-wide climate initiative at Clark University, and Professor Emerita, Research Scholar and former Director of the Higgins School of Humanities at Clark. Long ago she was a museum exhibition designer, and designed more than 100 exhibitions for art, natural history and history museums.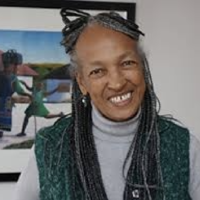 Betty Burkes peace educator
Betty Burkes was born into a beloved community – an extended African-American family nestled in a multi-racial, rural Ohio town. Her path and work – Ceramicist, Montessori Educator, Journalist, UN Peace Education Project Coordinator, Co-Director of a Post Katrina Kids Education Project, Dharma practitioner – has centered around the art of co-creating beloved community as an emergent strategy for cultivating right relationship between humans and the natural world and perhaps …. making a human future more certain.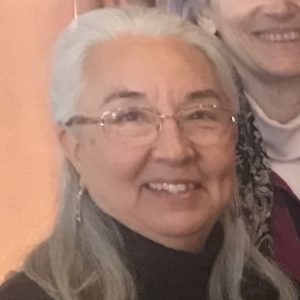 Dorothy Currier nursing and mental health
Dorothy Currier was a professional nurse working with addiction, psychological and self-care issues until her retirement in 2012. She now works with 350NH, the Sierra Club, League of Conservation Voters, and the NH Sustainable Energy Association, and attends meetings related to climate change at the New Hampshire House and Senate. She is interested in how Buddhist teachings can address climate change with skillful actions, and how the denial of climate change can be addressed.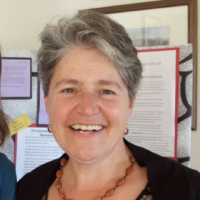 Dori Drachman climate activist

Dori has had a Buddhist practice for over 25 years and worked in the Monadnock region of NH as a teacher and naturalist for the past 15. Recently, she shifted her work to focus fully on the climate crisis, organizing campaigns and projects in her town and region. Dori lives in a cohousing community in Peterborough, NH.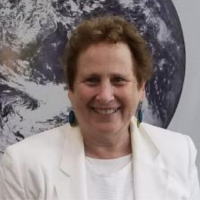 Judy Fox climate activist
Judy Fox has spent a good part of her life in what could be called the spiritual dimension – meditating and working at meditation centers for ten years and then being part of a spiritual community for over 25 years where the focus was on evolving individual and collective consciousness. She initiated a climate action group with Uli Nagel called Living the Change Berkshires and for the past four years, they have put on an Earth Expo. She is active with Citizens Climate Lobby and has a blog called Spotlight Planet Earth.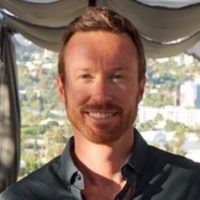 Kevin Gallagher author, attorney, facilitator
Kevin is an author, attorney, and facilitator dedicated to repairing the human relationship to nature. He founded the non-profit, Emergent Resilience, and is an organizing member of Sacred Activism. He is studying eco-chaplaincy with the Sati Center for Buddhist Studies, and trained with the Center for Council and the School of Lost Borders. Kevin has guided wilderness adventures on six continents and spent a decade in Washington, D.C. working on Federal, state and international climate change policy and international peace building. He is the author of Hike the World and the forthcoming Climate Rite: Initiation of an Eco-Chaplain.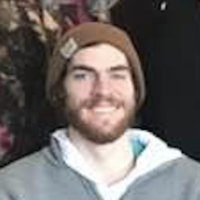 Sam Greenwood engineer, explorer
Sam Greenwood is a twenty-seven-year-old engineering graduate turned chef, recently taking a life pause to learn and investigate internally. He traveled to Thailand, meditated, and then promptly returned home to implement these ideas into a daily lifestyle to connect and share with like-minded hearts. Sam is inspired to heal and align all relationships through work and life.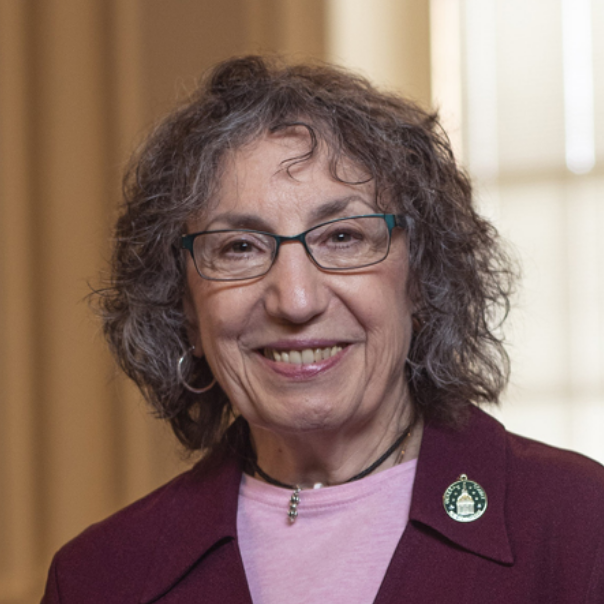 Suzanne Harvey former legislator
Suzanne Harvey is a former Democratic member of the New Hampshire House of Representatives, and became a practicing Buddhist during the early years of her political career. She championed major environmental bills through the NH legislature, and hopes to inspire other Buddhists to run for public office in this time of political polarization.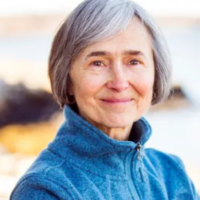 Christine Heming Buddhist teacher

Christine Heming has been a meditation instructor and teacher in the Shambhala Buddhist community for over 40 years. She is a board member of the Centre for Local Prosperity, a nonprofit society promoting new economic models that invite a balance between economic development and the preservation and restoration of natural systems. She holds the view that it is possible for human society to flourish within the ecological limits of the earth. This cultural shift means reconnecting with our longing for peace, social justice, and a caring community.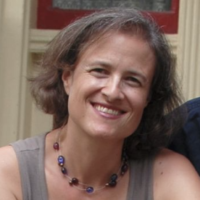 Elise Hoblitzelle psychotherapist and educator
In her various roles as student, educator, mother, and psychotherapist, Elise seeks to develop intimate relationships that support healing and growth.  Currently, she works as a licensed mental health counselor at Concord Academy, supporting high school students, and in private practice with adults.  She has been a meditator for almost 20 years.  Her interest in ecology and conservation is rooted in a deep family history of preserving the natural world, and in a lifetime of swimming, hiking, gardening, and savoring the treasures that comprise our earth.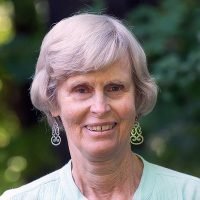 Olivia Hoblitzelle writer and dharma teacher
Olivia Ames Hoblitzelle, a pioneer in Mind-Body Medicine, is a writer and Dharma teacher whose work is inspired by almost fifty years of practice in Buddhist meditation, psychology and the wisdom traditions. She is the author of the award-winning book Ten Thousand Joys & Ten Thousand Sorrows: A Couple's Journey Through Alzheimer's, and most recently Aging with Wisdom: Reflections, Stories & Teachings. As a gardener, lover of nature, longtime supporter of environmental causes, and sometime activist, she is very motivated to explore collaborative ways to respond to the climate emergency.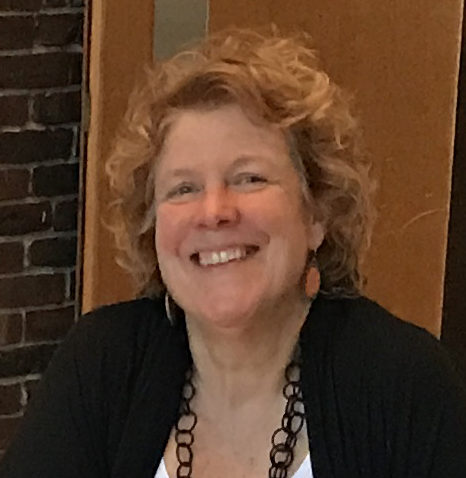 Melissa Hoffer law and environment
Melissa Hoffer is an attorney specializing in environmental law. She currently serves as the chief of the Energy & Environment Bureau in the Massachusetts Attorney General's Office (AGO). Melissa has been overseeing the AGO's work to enforce environmental laws, protect ratepayer interests, and support federal regulations addressing emissions of mercury, air toxins, and greenhouse gases.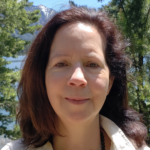 Camille Hykes editor and dharma teacher
Camille Hykes is a core teacher of Natural Dharma Fellowship and co-directs their Margha Program, which offers year-long trainings in natural meditation and bodhicitta practices. Camille has been training in the Nyingma and Kagyu traditions of Tibetan Buddhism since 1995, with an emphasis on Dzogchen and Mahamudra. Direct experience of the sacred nature of the Earth has been an essential illumining teacher for her throughout her life.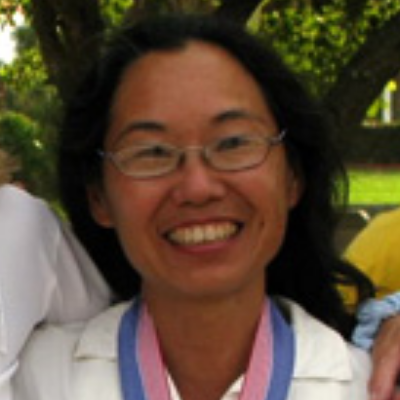 Mia Kanazawa artist and teacher
Mia Kanazawa has homesteaded with her artist husband in Down East Maine for the past 30 years.  She has been a modern dancer, builder of giant puppets, clothing and sculpture, grows vegetables for their own use as well as for her small Asian food business, and presently uses all her accumulated skills to share the benefits of Tai Chi with community members of any age.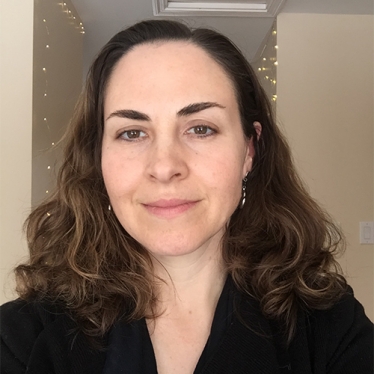 Karin Meyers Buddhist studies scholar
Karin Meyers taught at Kathmandu University and Rangjung Yeshe's Centre for Buddhist Studies from 2011-2018, where she was also Director of the MA Program in Buddhist Studies. Since returning to the US, she has held several visiting teaching positions (Princeton University, George Washington University, Smith College), served as a Retreat Support Fellow at the Insight Meditation Society, and become a climate activist and organizer with Extinction Rebellion. Her research focuses on cross-cultural critiques of modern scientific naturalism and articulating more expansive, holistic and "Ecozoic" epistemologies.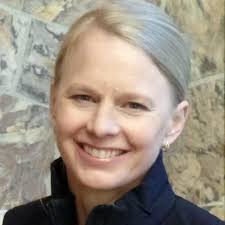 Lama Elizabeth Monson Buddhist teacher
Liz Monson is the Spiritual Co-Director of Natural Dharma Fellowship and the Managing Teacher at Wonderwell Mountain Refuge. She has studied, practiced and taught Tibetan Buddhism in the Kagyu and Nyingma lineages for over thirty years. Liz has a PhD from Harvard University in Buddhist Studies and Ethics. She is interested in developing practical methods for incorporating the Buddhist teachings into everyday life through the practices of kindness and compassion, as well as recognizing the natural state in every moment of our lives. Liz's main passion right now is to create modalities for reconnecting people with their innate interconnectedness with the natural world through wilderness retreats and teachings that emphasize rediscovering our Gaia-centered capacity for human beingness.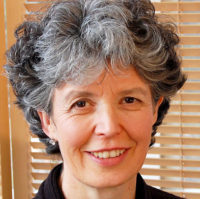 Uli Nagel teacher and activist
Uli Nagel is a Pilates teacher by profession and over the past 8 years has been spending more and more time on climate related issues. She initiated the non-profit Ener-G-save in Pioneer Valley together with Harold Grinspoon; co-founded the group Living the Change Berkshires, and is the liaison of Citizens' Climate Lobby for Richard Neal's office. Her main interest has been in building community: she was part of spiritual communities for 20 years and then chose types of activism that emphasize human connection and understanding across differences. She is active with Extinction Rebellion, Citizens Climate Lobby and Deep Adaptation – organizations that look deeper and reach for the next step in human learning through this time.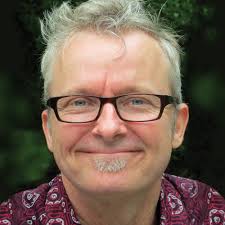 Kevin O'Keefe, artistic director, Circus Minimus
Kevin Maile O'Keefe has traveled the world since 1985 to both teach and study circus, theater and yoga. As the artistic director of Circus Minimus he has directed residencies and performances that have touched the lives of over 100,000 children and their families. In 2001 he was awarded an Excellence in Education award from the IJA. He received an advanced Hatha yoga certification in 1991 from the Integral Yoga Institute. For five years he was an instructor at the Big Apple Circus School in Harlem, New York. He is the founder of the American Youth Circus Organization.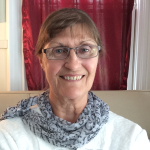 Anne-Marie Polanski Buddhist teacher
Anne Marie is a meditation teacher with Natural Dharma Fellowship, and the coordinator of a two-year Tibetan Buddhist meditation program for beginner and advanced practitioners.  Anne Marie is inspired by the natural world as a wellspring for love and compassion, and as the ground for developing right action which cultivates deep relationship with all living things.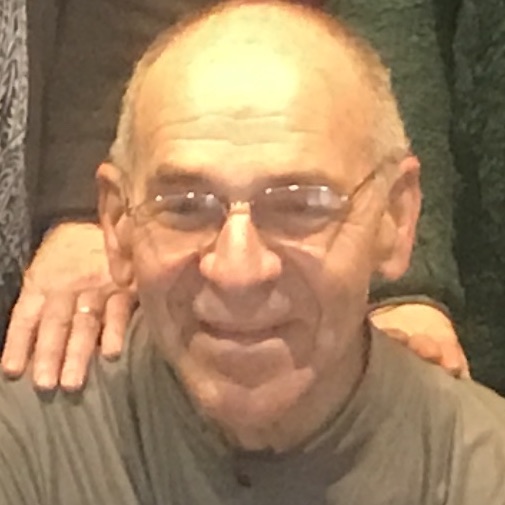 Hank Reisner climate activist
Hank lives in Belfast, Maine where he is active on the Belfast Climate Crisis Committee and is a director/organizer in the new organization, Climate Solutions: Waldo County.  Since training with Al Gore of the Climate Reality Project, he's been doing slide show educational presentations with various audiences. The practices of meditation and council are essential for him to participate wholeheartedly in this disruption/ transformation that is happening.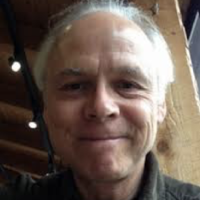 Jeff Scannell psychotherapist and activist
Jeff Scannell is a psychotherapist and life-long activist. He has done alternative service as a conscientious objector, been arrested protesting nukes, served on the national board for the Buddhist Peace Fellowship, been a student of Thich Nhat Hahn, the education coordinator for The International Society For Ecology and Culture, a founding faculty member for the New College of California graduate program in Culture, Ecology and Sustainable Community, and an assistant teacher and workshop leader with Joanna Macy at California Institute of Integral Studies and more. Jeff is a certified Community Dharma Leader from Spirit Rock Meditation Center and a graduate of Natural Dharma Fellowship's Margha Program. He is currently acting up in Extinction Rebellion and Deep Adaptation.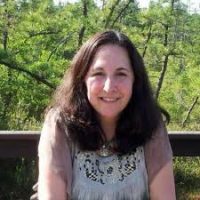 Sylvie Stewart climate activist
Sylvie has been striving to be an environmentally conscious inhabitant of the planet since she first became aware of our earth's fragility.  A classically trained singer and musician, Sylvie studied and performed in Belgium and France before returning to the states to get her MEd at Lesley University. She has been a public school music educator as well as an educational assistant integrating storytelling, world music and puppetry with her curriculum. Currently chair of the Nashua Environment and Energy Committee, Sylvie is a Buddhist who has been meditating for over twenty years.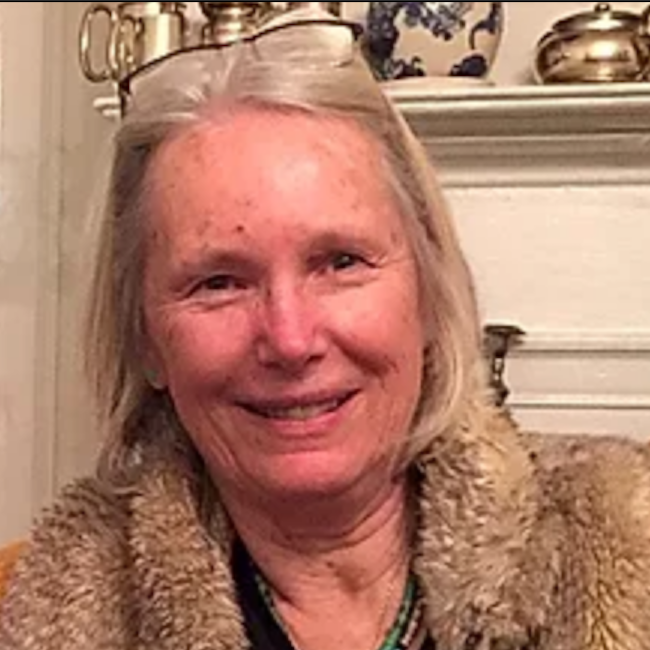 Nancy Tenney designer, teacher, peace activist
Nancy Richardot Tenney (aka Nanri) is an artist, designer, yoga and meditation teacher who has lived a creative, spiritual, and international life from birth into her United Nations bi-cultural family (French and American). She is a graphic designer and an advocate for world peace through fine arts, love of nature, yoga, and Buddhist meditation and has been a climate activist for five years.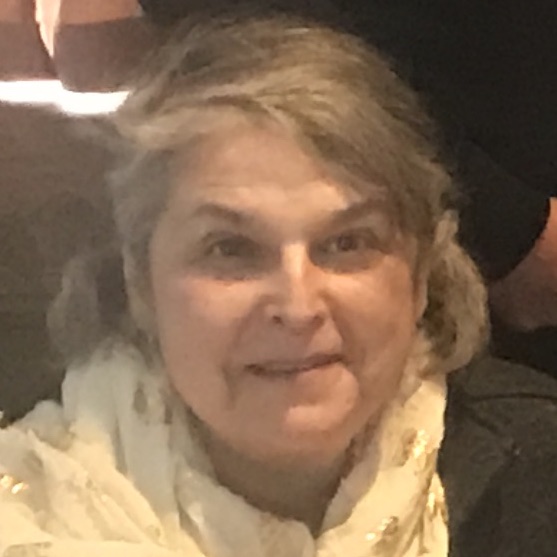 Barbara Waldorf nursing practitioner and educator
Barbara Waldorf BSN, MPH is a professional nurse with thirty years of domestic and international experience in pediatric and psychiatric nursing, as well as in teaching public health and nursing. As a long-time meditator, her interests include teaching and designing contemplative care retreats for health workers and those working with the dying, as well as researching how compassion meditation can be incorporated into training health care workers.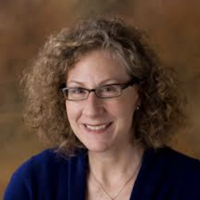 Lynn Whittemore dharma teacher and administrator
Lynn Whittemore serves as the Executive Director of the Cambridge Insight Meditation Center in Cambridge, MA. She is a member of Thanissara and Kittisaro's Sacred Mountain Sangha "Dharmapala Training", a synthesis of Mahayana and Theravada practices and teachings, psychotherapeutic investigation, and engaged activism. These practices are cultivated in service of the radical personal and collective solutions — rooted in a transformation of consciousness – that are needed to safely navigate these profoundly perilous times, avoid a collapse of cohesive society, and mitigate the impact of ecocide.