DD-CAN COUNCIL
Launched 2018 | Wellesley College Club, Wellesley MA
The DD-CAN CUHF met in a marathon three-day session in early June 2018. In general, the membership of the group draws from the Dialogue and Deliberation Climate Action Network (DD-CAN), a group of professional facilitators with a commitment to facilitating dialogue around the climate crisis.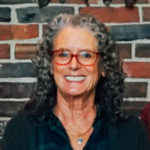 Linda Ellinor consultant, facilitator, entrepreneur
Linda coaches leaders, facilitates strategic and action-planning sessions and works on various climate change initiatives under the Action Dialogue Group. In the 90s she co-founded The Dialogue Group to train facilitators in the practice of Bohm Dialogue. She is a co-author of Dialogue: Rediscover the Transforming Power of Conversation and has recently founded the D&D Climate Action Network.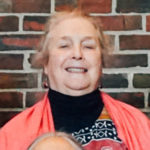 Nancy Glock-Grueneich higher education, curriculum design, citizen action
Nancy has just finished the community TV series, Future We Need and How to Get It (www.future-we-need.tv). She oversaw program approval and curriculum and staff development for the California Community Colleges, and recently taught college in China. She seeks an education system and strategies for citizen action that will enable us to make, maintain and enjoy a livable future.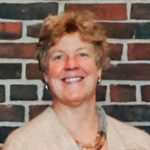 Melissa Hoffer law and environment
Melissa Hoffer is an attorney specializing in environmental law. She currently serves as the chief of the Energy & Environment Bureau in the Massachusetts Attorney General's Office (AGO). Melissa has been overseeing the AGO's work to enforce environmental laws, protect ratepayer interests, and support federal regulations addressing emissions of mercury, air toxins, and greenhouse gases.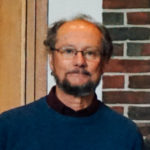 Rick Lent facilitation, meeting design
For the last twenty-five years, Rick has worked to identify structures for more effective meetings, and coach leaders in their use. He has consulted for the World Food Programme, InterAction, UNICEF, and the International Federation of Red Cross and Red Crescent Societies, among others. He currently helps lead the MA chapter of Elders Climate Action.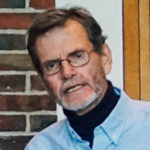 Grady McGonagill leadership consulting, climate activism
For 30 years Grady worked as a leadership consultant and coach. Since 2013 his focus has been on climate, offering pro-bono support to The Better Future Project and joining the Citizens' Climate Lobby. In 2015 he joined the leadership team of Elders Climate Action, a new group focused on mobilizing elders for action on climate change, and founded the first state chapter in Massachusetts.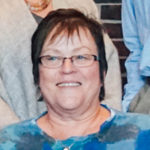 Marti Roach facilitator, trainer, organizer
Marti is a trainer, consultant and group process facilitator working in the public benefit and government sectors. Her facilitation approaches and methodologies include technology of participation, open space, appreciative inquiry, learning organization, Theory U and visual thinking. She is a Climate Reality Leader and currently devotes significant time to climate action organizing, working with with 350 Bay Area, Citizen's Climate Lobby and other local emissions mitigation campaigns.
Caitlin Sarro facilitation and sustainability
Caitlin has served as a Program Manager at the Institute for Cultural Affairs in Chicago since 2012. In that capacity, she co-facilitated the creation and expansion of the Chicago Sustainability Leaders Network, and works with communities on asset mapping, participatory government, and local sustainability work.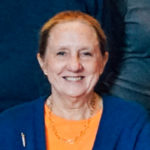 Barbara Simonetti management, consulting
Barbara Simonetti is/was president of Meetings that Matter, a consultancy specializing in furthering the capacity of professionals to create, share, and use knowledge. She served as Board Chair of the National Coalition for Dialogue and Deliberation (NCDD), and now works with the Intentional Endowments Network to support universities in aligning investment practices with their missions, including sustainability.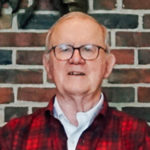 Jim Webber
Bio to come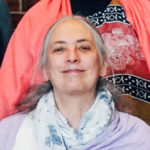 Rosa Zubizarreta organizational consultant
As founder of Diapraxis, Rosa works with leaders and groups who face challenging issues. She specializes in facilitating co-creative conversations that lead to group learning, shared systemic perspectives, and effective aligned action. Author of "From Conflict to Creative Collaboration: A User's Guide to Dynamic Facilitation," she teaches advanced group facilitation skills internationally.