BAY AREA PLANNING COUNCIL
Launched 2020 | Berkeley, CA
The Bay Area Planning Council was conceived in a gathering held in Berkeley in December 2018 among a group of women interested in developing Councils in various sectors in the Bay Area. But first they wanted to experience it themselves.
Over the course of 2019, scheduled Councils were thwarted twice by the impacts of regional fires or electrical outages. Finally a full Council was to take place at the UC Berkeley Faculty Club in mid-March, 2020. But as of March 11, with the pandemic on the rise, it became clear an in-person meeting that weekend would not be possible.
So on Saturday March 14, 2020, the first Council in this time of Pandemic session took place via Zoom, with the twelve Council members scattered throughout the Bay Area (and one in New Mexico). The group bonded deeply despite the virtual format. The success of that session launched the project into CUHF 2.0; the Bay Area Planning CUHF became the first group to complete the full process via Zoom (in seven sessions held over the next five months).
The Bay Area Planning group includes architects and sustainability professionals, a former college president, mental health professionals, a non-profit leader and environmental activists. Conversations about further work going forward are underway, via Zoom.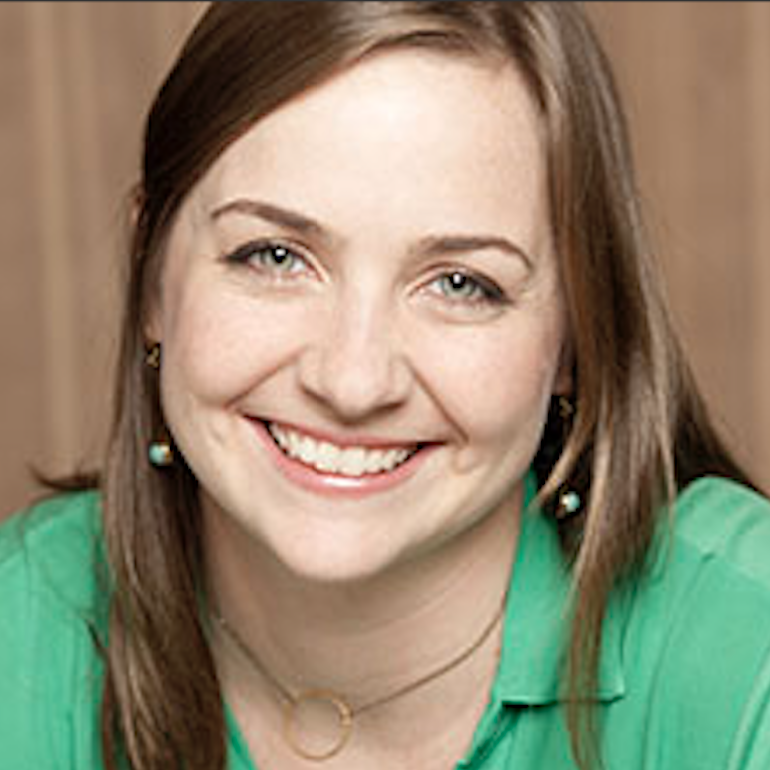 Katie Ackerly architect
Katie Ackerly is an Associate at David Baker Architects, an urban housing design firm based in San Francisco. Katie is DBA's Sustainability Lead, and acts as the firm's resource and advocate for building-performance tools and best practices. Katie came to architecture from energy efficiency policy, following an interest in how building performance solutions are communicated across disciplines. Katie holds both a Master of Architecture and a Master of Science in Building Science from the University of California, Berkeley, and she teaches a course on building energy fundamentals at California College of the Arts.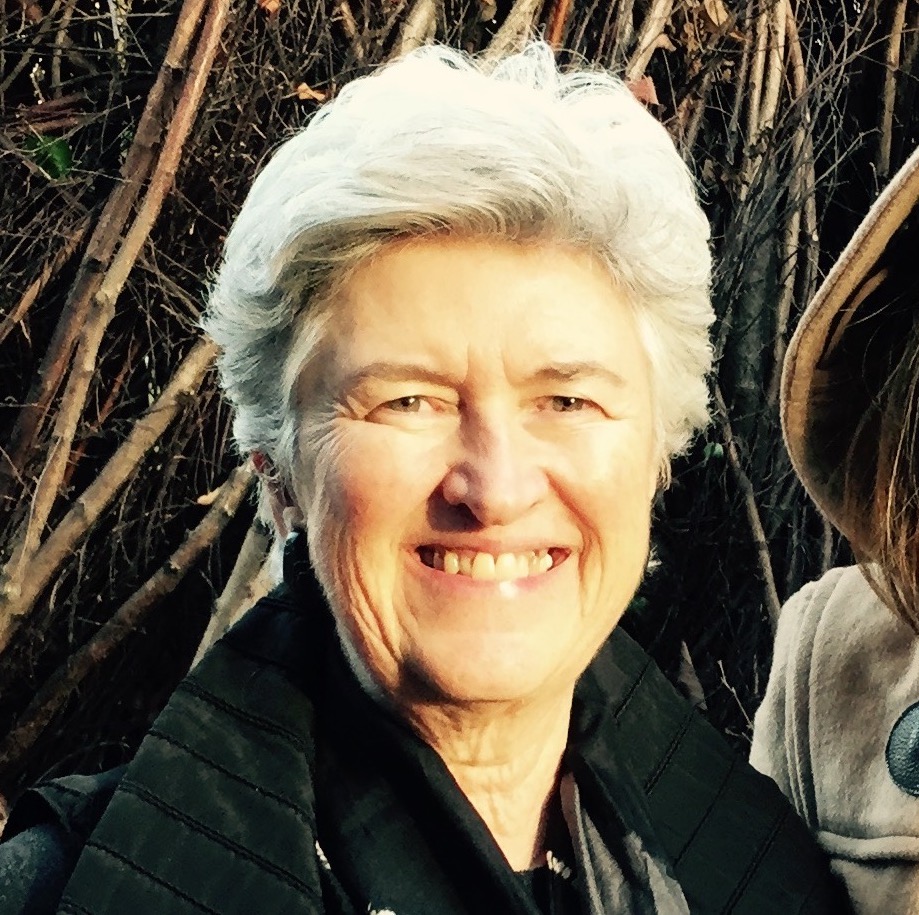 Sarah Buie designer / educator / CUHF Lead Convener
Sarah Buie (CUHF Founding Convener) is a designer / educator who encourages dialogic awareness within higher education and in relationship to climate change. She is Professor Emerita and Research Scholar at Clark, and Past Director of the Higgins School of Humanities and its Difficult Dialogues initiative. Sarah is Founding Convener of A new Earth conversation (NEC), a campus-wide climate initiative at Clark University, and of the Council on the Uncertain Human Future (CUHF). Now an international network, the CUHF makes possible deeper conversations on the climate crisis and its implications, supporting the emergence of collective wisdom, creative insights and collaboration.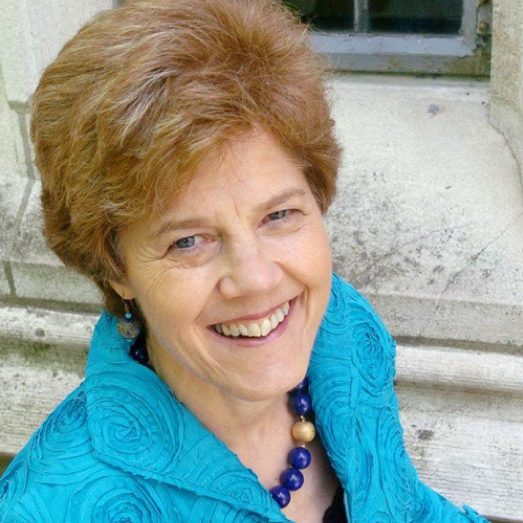 Diana Chapman Walsh higher education leader
Diana Chapman Walsh (CUHF Core Leadership Team) served as the President of Wellesley College for fourteen years; her presidency was characterized by her collaborative leadership style, innovations in curriculum, campus expansion and successful fund-raising. Diana was the Norman Professor at the Harvard School of Public Health and chair of the Department of Health and Social Behavior prior to her presidency. She has written, edited and co-edited twelve books on both healthcare and education topics, and a seminal essay on Trustworthy Leadership published by the Fetzer Institute. She currently serves on the governing board and executive committee of the MIT Corporation.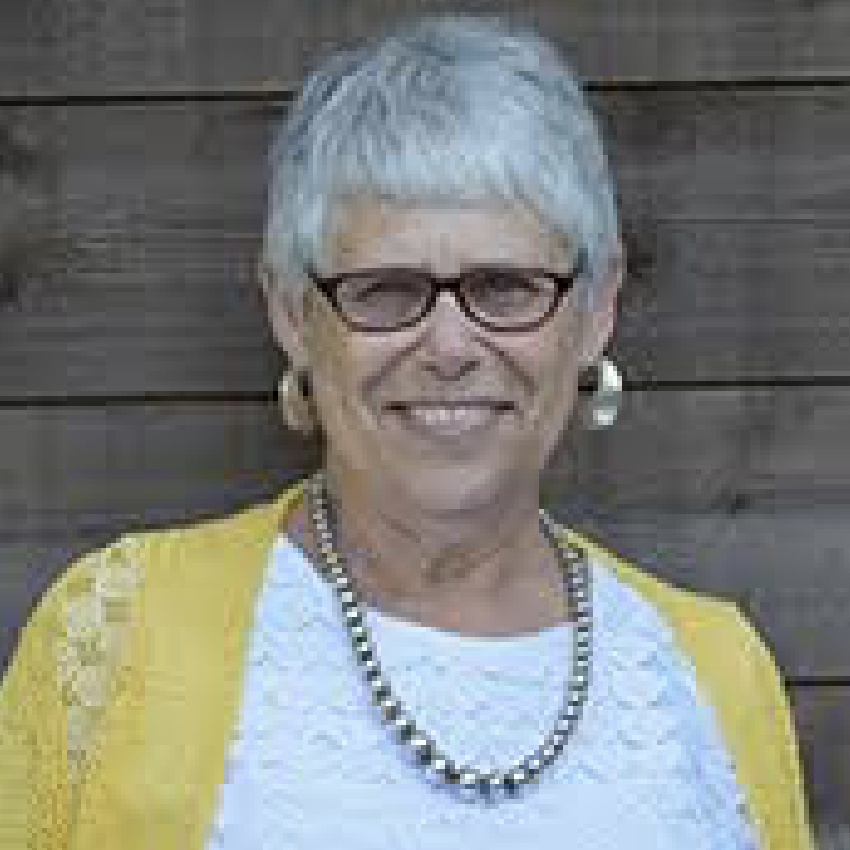 Robin Cooper psychiatrist and climate activist
Robin Cooper is a climate activist and has been a long-time member of the San Francisco Chapter of Citizens' Climate Lobby. As a practicing psychiatrist, she has joined with other alarmed psychiatrists to found Climate Psychiatry Alliance, a group dedicated to understanding, educating and advocating about the specific impact of climate change on mental health. She is on the voluntary faculty in the Department of Psychiatry at the University of California San Francisco Medical School where she is intricately involved in efforts to address climate change impacts on mental health and health both within psychiatry and the broader UCSF campus. Dr. Cooper has contributed to education within her profession and is also often called upon by journalists and media sources to discuss climate change impacts on mental health.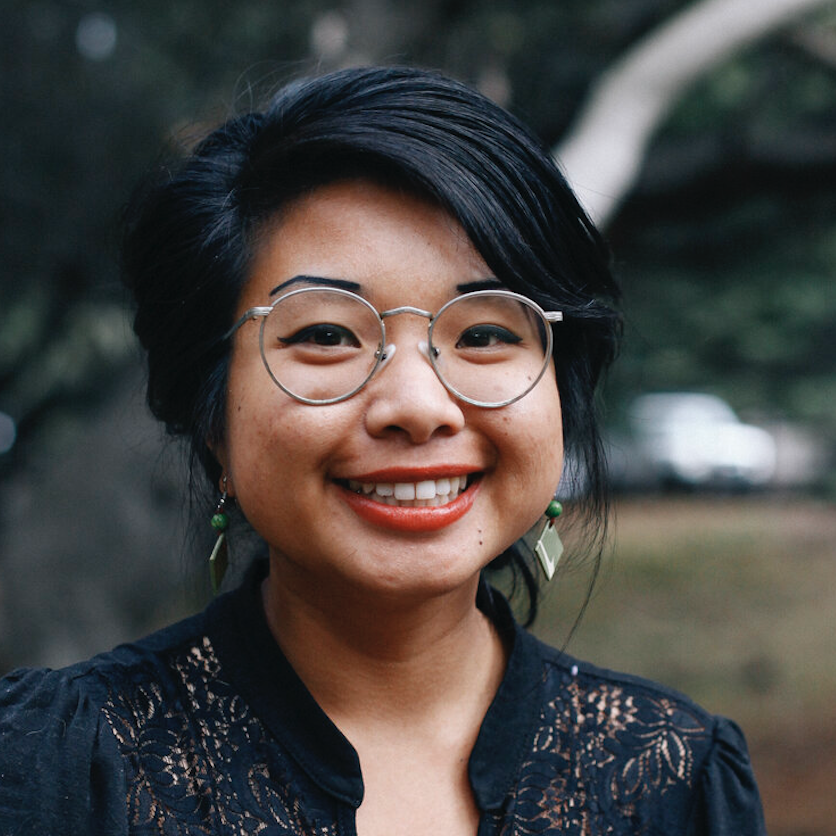 Sharon Daraphonhdeth sustainability educator
Sharon Daraphonhdeth is Director of the Student Environmental Resource Center (SERC) at the University of California, Berkeley. She oversees programs and services for students working to effect meaningful change on campus, including the Zero Waste Research Center, The Green Initiative Fund, and environmental justice and political advocacy initiatives. In 2015, she served as the Co-Chair of the Chancellor's Advisory Committee on Sustainability and was the Coordinator of The Green Initiative Fund from 2014-2017. Prior to UC Berkeley, Sharon worked as the Sustainability Strategist for San Francisco State University's Cesar Chavez Student Center. Outside of UC Berkeley, Sharon serves as a board member for a food justice organization, Food Empowerment Project.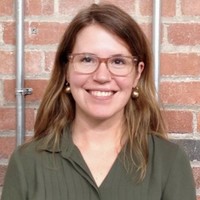 Gwen Fuertes architect
Gwen Fuertes is an architect, building scientist and educator who lives in Oakland, CA.  She practices architecture at Leddy Maytum Stacy Architects, an award-winning mission-driven firm in San Francisco. She also teaches the fundamentals of building energy and performance at California College of the Arts, and she co-teaches a class called Future Ecologies at University of California at Berkeley. She is the co-chair of the National AIA 2030 Commitment program, a program devoted to changing the architectural practice to achieve climate goals.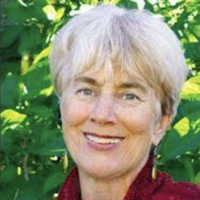 Ann Jauregui psychotherapist
Ann Jauregui has been a practicing psychotherapist, consultant and teacher for the past 40 years. She is cofounder of Women's Therapy Center, and Vine Street, multidisciplinary centers for the healing arts in Berkeley, California, and Adjunct Professor of the The Wright Institute, Berkeley. Her essays have appeared in Common Boundary, Dulwich Centre Newsletter, Institute of Noetic Sciences Review and The Chrysalis Reader. She is the author of Epiphanies: Where Science & Miracles Meet, and Rewilding: Meditations on Time, Place, Language and the Hugely Mysterious Wild (in progress).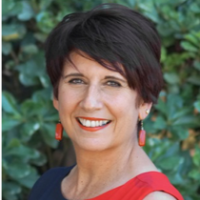 Kitty Lopez non-profit leader
Kitty Lopez has been the Executive Director for First 5 San Mateo County since June, 2013.  Kitty previously was Executive Director of Samaritan House for 11 years, a leading safety-net nonprofit agency serving low-income families and individuals in San Mateo County.  She has been Past President and current member of the San Mateo Rotary Club; board member of HEART (Housing Endowment and Regional Trust of San Mateo County); Vice Chair of the First 5 State Association.   Her background includes teaching elementary and high school students and educational consulting for children with autism, substance abuse, and other psychiatric needs.  She has a CA Teaching Credential and BA in Developmental Psychology from UC Santa Barbara.  Kitty began her career as a volunteer in Los Angeles, where she grew up, teaching children who are blind and have visual impairments how to swim. Kitty's personal dream is the same as the vision for First 5 San Mateo County:  Success and opportunity for every child.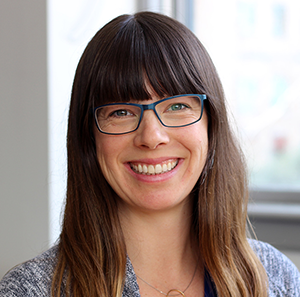 Janika McFeely architect and sustainability specialist
Janika McFeely (CUHF Next Wave Convener) is an architect, sustainability specialist and facilitator committed to earth-based experiential learning. Formerly a sustainability specialist for the University of California Office of the President, she is now Senior Sustainability Consultant at Integral Group. She guides wilderness rites of passage programs and facilitates environmental leadership trainings for young adults, and has trained with the School of Lost Borders and Joanna Macy.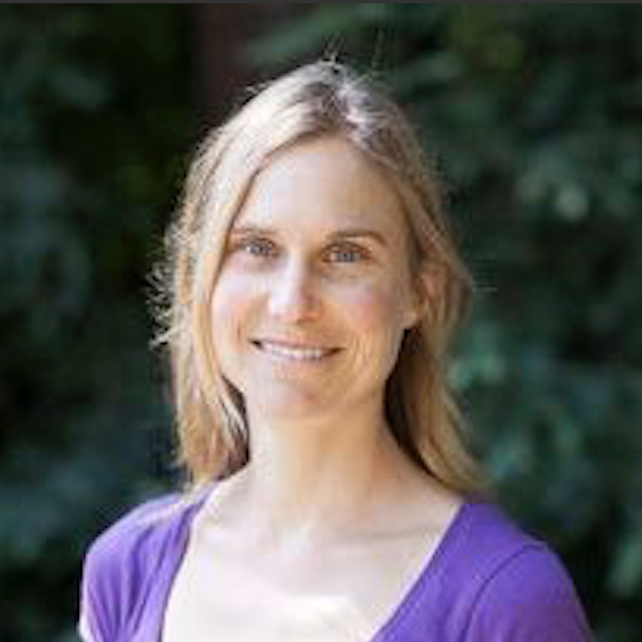 Kirsten Rudestam environmental educator and activist

Kirsten Rudestam works as an environmental educator and activist, wilderness guide, and meditation teacher. She has a PhD in Environmental Sociology from the University of California, Santa Cruz where she studied political ecology, sense of place, and environmental justice. Kirsten has fifteen years of experience teaching environmental field courses, nature-based meditation programs and guiding wilderness expeditions. She is trained as a vision fast guide through the School of Lost Borders and is a facilitator for Joanna Macy's Work that Reconnects. Kirsten has been practicing vipassana meditation since 2001 and graduated from Spirit Rock's Community Dharma Leaders Program in 2005.
Mary Selkirk environmental activist

Mary Selkirk is a member of the Governing Board of the Citizen's Climate Lobby. She has spent over 30 years as an environmental activist and then a collaborative policy specialist, focusing on California water and natural resources. As an environmental mediator with the Center for Collaborative Policy at Sacramento State for many years, she led numerous multi-party dialogues on complex water and natural resources projects throughout California. She has served on the Sierra Club's Northern California Regional Water Committee, the Board of Directors of East Bay MUD, the Bay-Delta Advisory Council, and taught environmental mediation in the UC Davis Land Use and Natural Resources Program and at Sacramento State.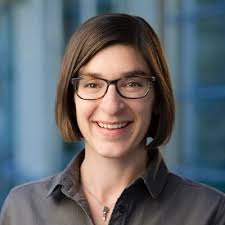 Phoebe Schenker architect
Phoebe Schenker is an architect and exhibit designer focused on enhancing our shared spaces and conserving our shared resources. Over a decade at EHDD, she specialized in complex public projects, from the LEED Platinum, Lands End Lookout Visitor Center in San Francisco to the innovative New Pacific Seas Aquarium.  A generalist and a collaborator, as Objects of Conversation, Phoebe worked with the Exploratorium Studio for Public Spaces on several exhibits including Middle Ground, which brought placemaking and inquiry based social science exhibits to the public realm. Phoebe is now the Chief Planning Officer at a Bay Area non-profit.