350 CENTRAL MA COUNCIL
Launched 2019 | Clark University
Members of 350.org Central MA met in three Council sessions held at Clark University over the course of 2019.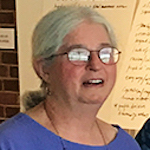 Pat Benjamin educator and activist
Pat Benjamin teaches human geography and environmental studies at Worcester State University. She has been a volunteer with 350 Central Mass since 2013.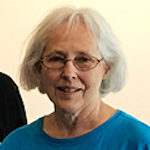 Janet Cason equity and climate activist
Janet Cason worked as an Orientation & Mobility Specialist for 33 years at Perkins School for the Blind in Watertown, MA. Since retiring in 2012, she has been active in the Northborough Democratic Town Committee, 350 Central Mass, and the Mass Divest Coalition, advocating for legislation that addresses justice and climate issues.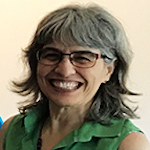 Charlene R. DiCalogero elected town official & activist for people, planet and peace
Charlene DiCalogero co-chairs the Green-Rainbow Party of MA and serves as an elected Library Trustee in Berlin, MA. In higher education and nonprofits, she has worked to improve literacy learning and teaching, and to enable people to advocate for themselves and their families. She is an active member of 350 Central Mass.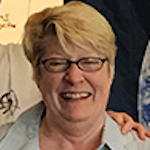 Jane Dye citizen climate/energy activist
Jane is an English lit major who has worked as a market research project director/analyst for magazine publishers and for several public transportation agencies. After 11 years as a stay-at-home mom, she worked for a decade as parish administrator for the Episcopal Church. Now retired, Jane volunteers with 350 Central Mass, and chairs Citizens for Holden's Energy Future.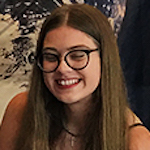 Nicole Nelson artist and activist
Nicole Nelson is a high school senior at West Boylston Middle/High School who has been involved in numerous student-led social justice initiatives both in and out of school. She has also been a member of 350 Central Mass for the past two years. She plans on studying art in college and hopes to use her talents to spread awareness of the climate crisis.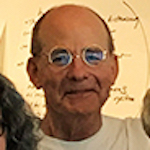 Paul Popinchalk peace & climate activist
Paul Popinchalk, is a retired professional engineer with more than 45 years of experience in facilities management, energy conservation, and conventional and renewable power generation. Paul is a husband, father and grandfather, and a member of 350 Central Mass and the First Unitarian Church of Worcester.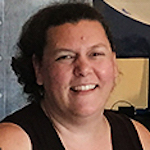 Errica Saunders activist & organizer
Errica Saunders has been an activist and organizer with 350 Central Mass for over 5 years. Errica is working to combat the climate crisis by working and supporting initiatives in her home city of Worcester and throughout Central Massachusetts.
Steve Swingle inner peace/climate activist
Steve Swingle is a retired bookseller/buyer and volunteer facilitator of Inner Peace programs at 3 Massachusetts Prisons sharing the message of Inner Peace as taught by Prem Rawat(tprf.org). Also a volunteer with 350 Central Mass—fighting climate change.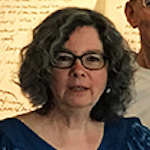 Christina Wertz climate activist and psychologist
Christina Wertz is a mother, climate change activist, and clinical psychologist who works with children, families and adults at a community mental health center in the city of Worcester, MA.