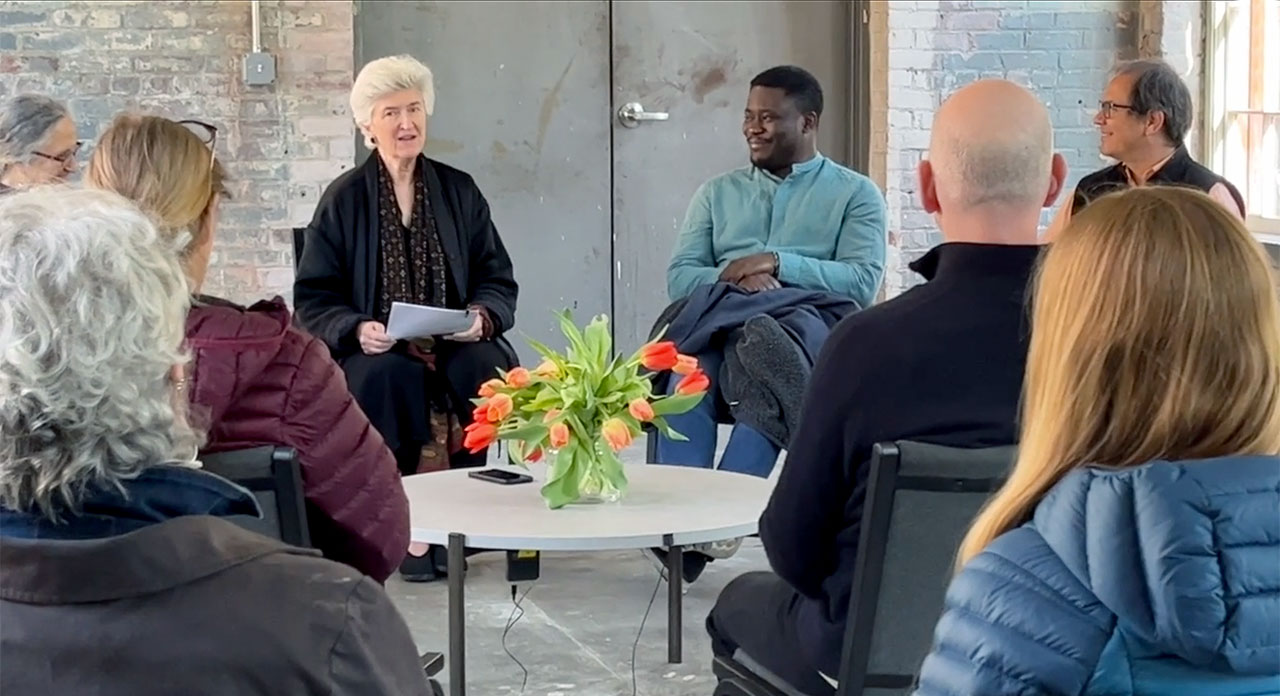 Council with Bayo Akomolafe at MassMoCA
The insights of  Bayo Akomolafe as we live into these times upend our patterns of thought and ways of knowing. His perspectives are multivalent—that of the philosopher, psychologist, poet, seer, public intellectual and trickster.
During a visit to Massachusetts in April, Bayo joined CUHF members for a special Council gathering on April 27th at MASSMoCA in North Adams—also the site of our new CUHF office. Prompts for the Council session drew inspiration from Bayo himself, Dougald Hine, and Camille Dungy, prompting reflection on our experience and the nature of these times. Following a buffet dinner, we gathered in a closing Council in the James Turrell Skyspace, C.A.V.U.
On April 29th, the Schumacher Center for a New Economics hosted Bayo for a talk about racial justice, freedom, the future, and the promise of a different kind of politics altogether. The talk, Why We Need Postactivism Today,  was held at the Sanctuary at Saint James Place in Great Barrington, MA on April 29th.