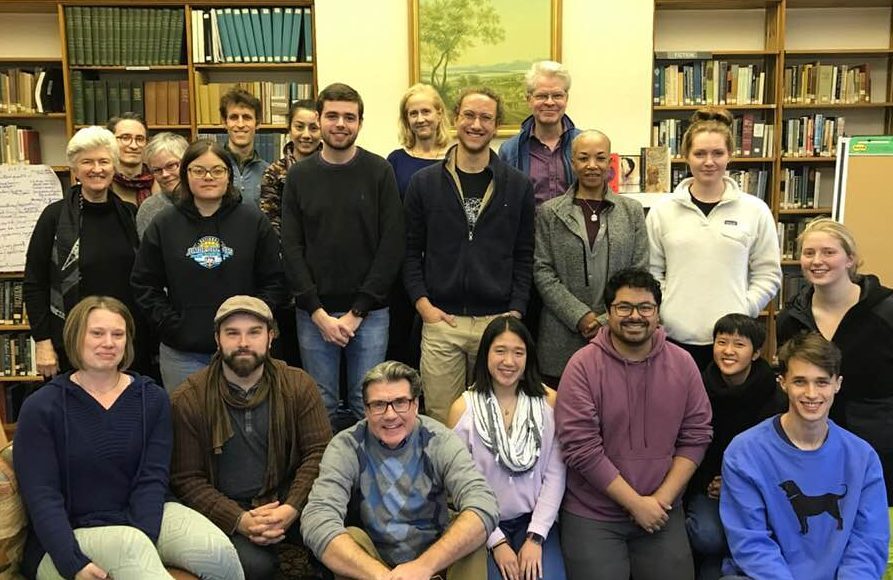 Council at Swarthmore College
This fall, the Council on the Uncertain Human Future traveled to Philadelphia for the first Swarthmore College Council. On November 15 and 16, a group of students, faculty and Sustainability Office staff gathered to share in deep dialogue on the climate crisis. This marks the beginning of a collaboration between the Swarthmore Sustainability Office and A new Earth conversation at Clark University. We look forward to holding a second session of Council at Swarthmore in February 2020.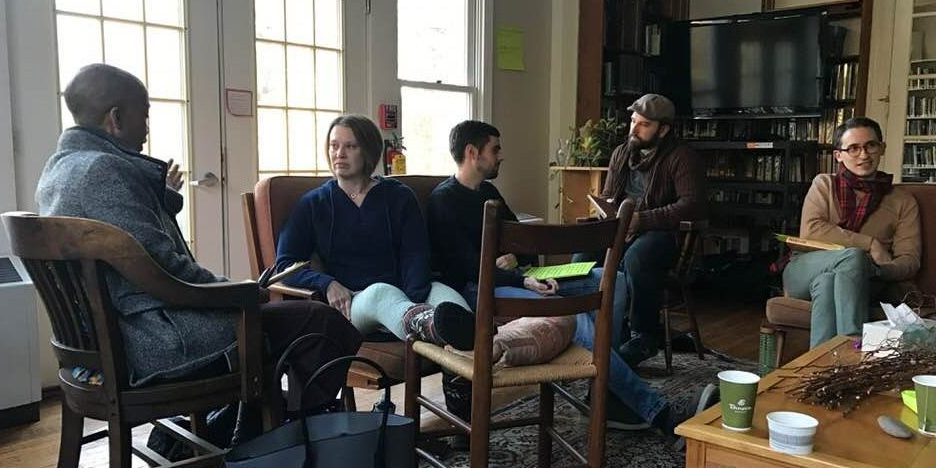 ---
"If you face up to the reality, you may discover a courage you didn't know you possessed. And that is so important, because courage, not complacency or blind optimism, is what we need the most right now: the courage to break away from the social norms that keep us trapped on this pathway to complete tragedy, the courage to rethink our values, the courage to challenge our notions of success and progress. In other words, the courage to question and replace any present beliefs or practices that are not going to help us with the coming difficulties."      
                                                      Excerpt from Sacha Lin's School Strike Handout, 2019
Please read this beautiful collaborative piece featuring Sacha Lin's poetry. This was shared at the Association for the Advancement of Sustainability in Higher Education's annual conference this year.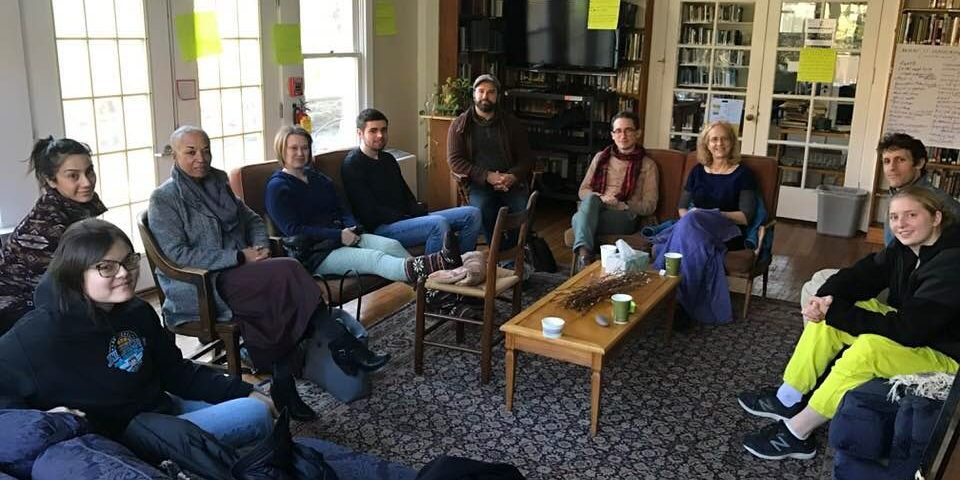 Many thanks to our collaborative partners at Swarthmore for bringing this into being:
Aurora Winslade, Sustainability Director
Kyle Richmond-Crosset, Sustainability & Engaged Scholarship Fellow                                       
Sacha Lin, Senior President's Sustainability Research Fellow ('20)
Atticus Maloney, President's Sustainability Research Fellow ('22)
Declan Murphy, President's Sustainability Research Fellow ('21)