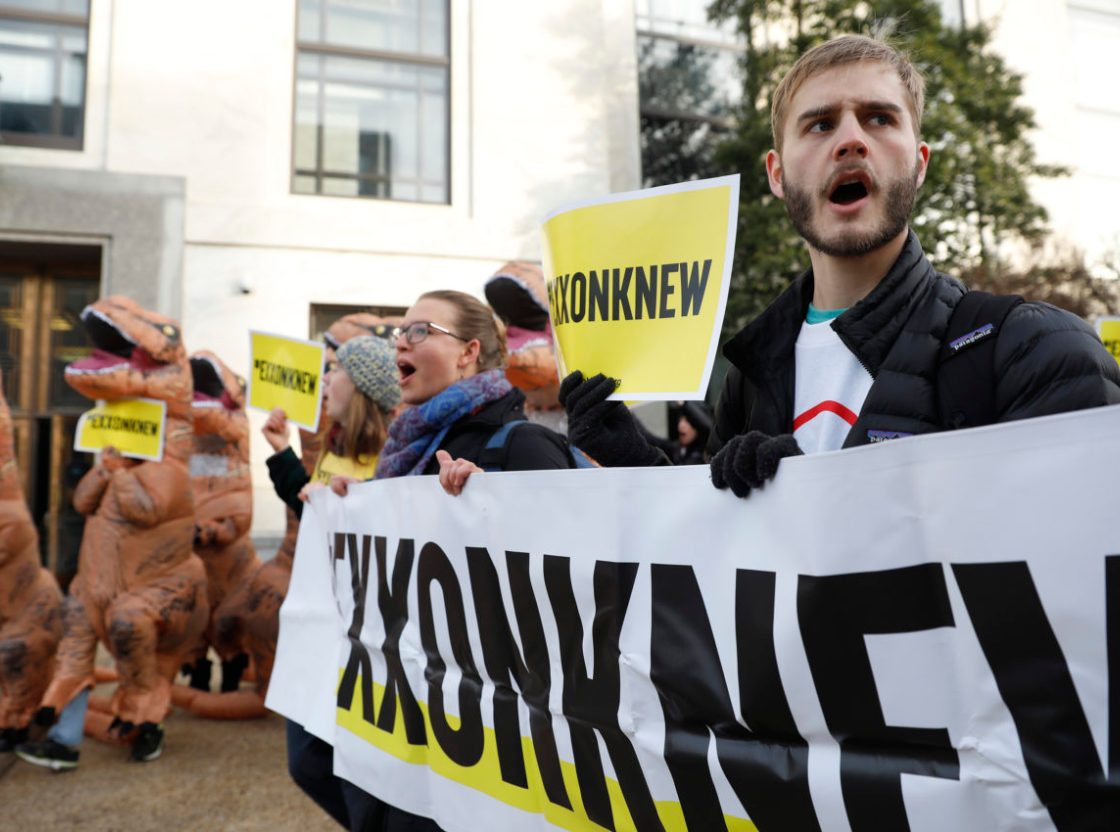 Commonwealth v. Exxon
Core Team member Melissa Hoffer is one of the attorneys representing the Commonwealth of Massachusetts in ongoing litigation against Exxon Mobil. Marking a win for the Attorney General's Office, a federal judge has just ruled that this consumer protection case will remain in state court, where Exxon stands trial for misleading the public and their investors about the catastrophic impacts of climate change.
"We are glad the federal court has agreed that our case against ExxonMobil belongs in state court. Our office will continue its work to hold this company accountable for its illegal deception of Massachusetts consumers and investors,"
 Chloe Gotsis, spokeswoman for Attorney General Maura Healey Law360
---
This pivotal decision made headlines:
Erik Larson, Bloomberg
March 17, 2020
Exxon Mobil Corp. suffered a setback in a climate change case when a federal judge ruled that a consumer protection lawsuit filed by Massachusetts should go back to state court.
U.S. District Judge William G. Young in Boston on Tuesday ordered the litigation back to Suffolk County Superior Court, where Massachusetts Attorney General Maura Healey sued in October. The state accused the energy giant of hiding its early knowledge of climate change from the public and misleading investors about the future financial impact of global warming.
---
For more background and to follow this ongoing case, read more: