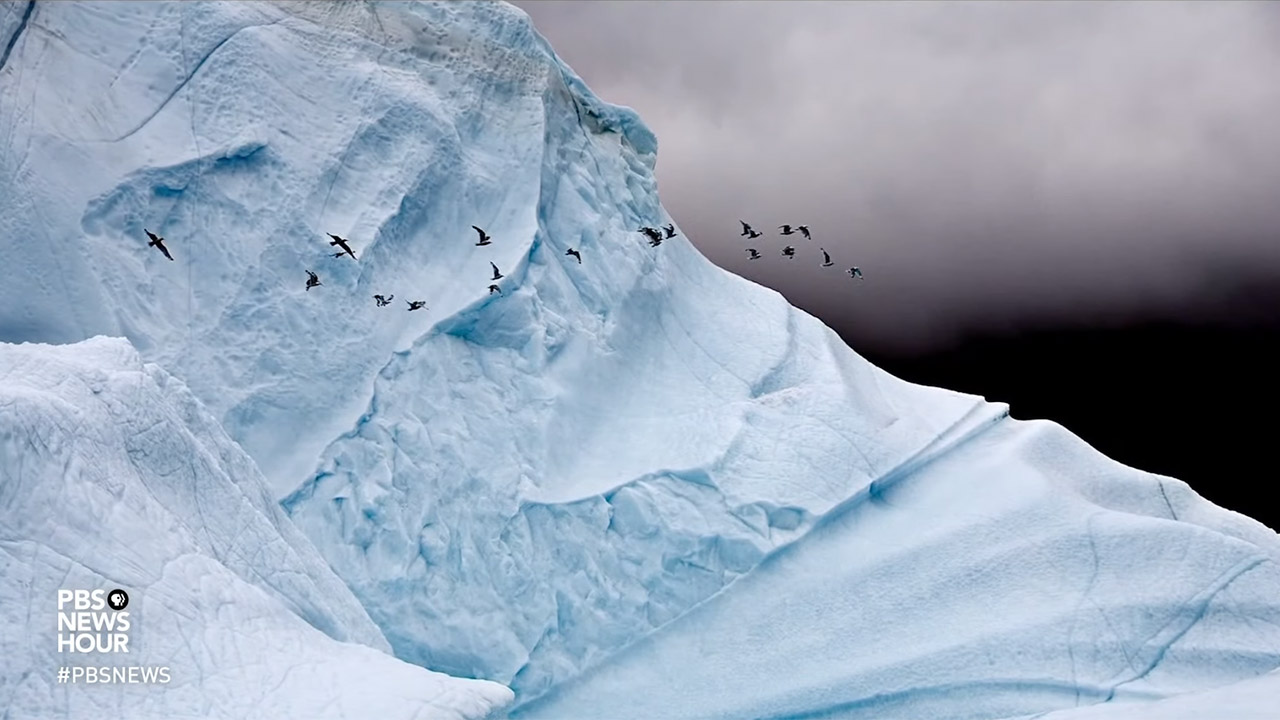 CAMILLE SEAMAN, BRIEF BUT SPECTACULAR
CUHF National Council member Camille Seaman shared her take on being a good ancestor in the PBS News Hour's recurring series, Brief But Spectacular, on August 3, 2022.
"Art is not only important." says Seaman, "It is necessary for us to communicate what is happening with our planet. Without art, I don't think we will ever truly be able to communicate what climate change is…The climate change that I have witnessed in my now 20 years of visiting the polar regions is shocking. I hope that humans will realize that we are of this Earth. We only get this one. And, one day, we will realize just how special it is. I just hope it's not after we have lost so much of what makes it special."
View the full segment at PBS News Hour, or click below.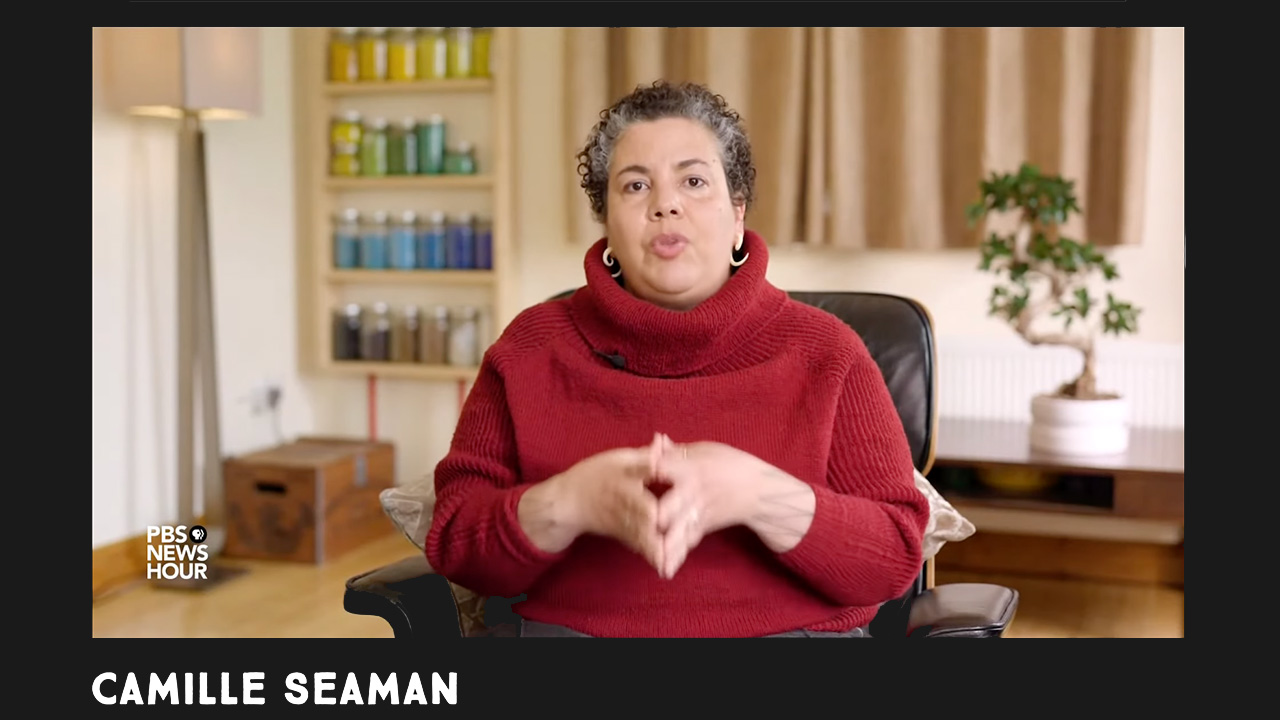 ---
Camille Seaman photographs the fragile environments of the Polar Regions and the Big Clouds of the Plains. Her work has been published in National Geographic, Italian and German Geo, Time, Newsweek, The New York Times, and Outside among others. Her monograph and photo collection, Melting Away, was published by Princeton Architectural Press. Among her many honors are a National Geographic Award, a 2013 TED Senior Fellowship, a 2013 Stanford Knight Fellowship, and a one-person exhibition, The Last Iceberg, at the National Academy of Science. Born to a Native American father and an African-American mother, teachings from her native grandfather strongly inform Camille's work.
Learn more about her work on her website.