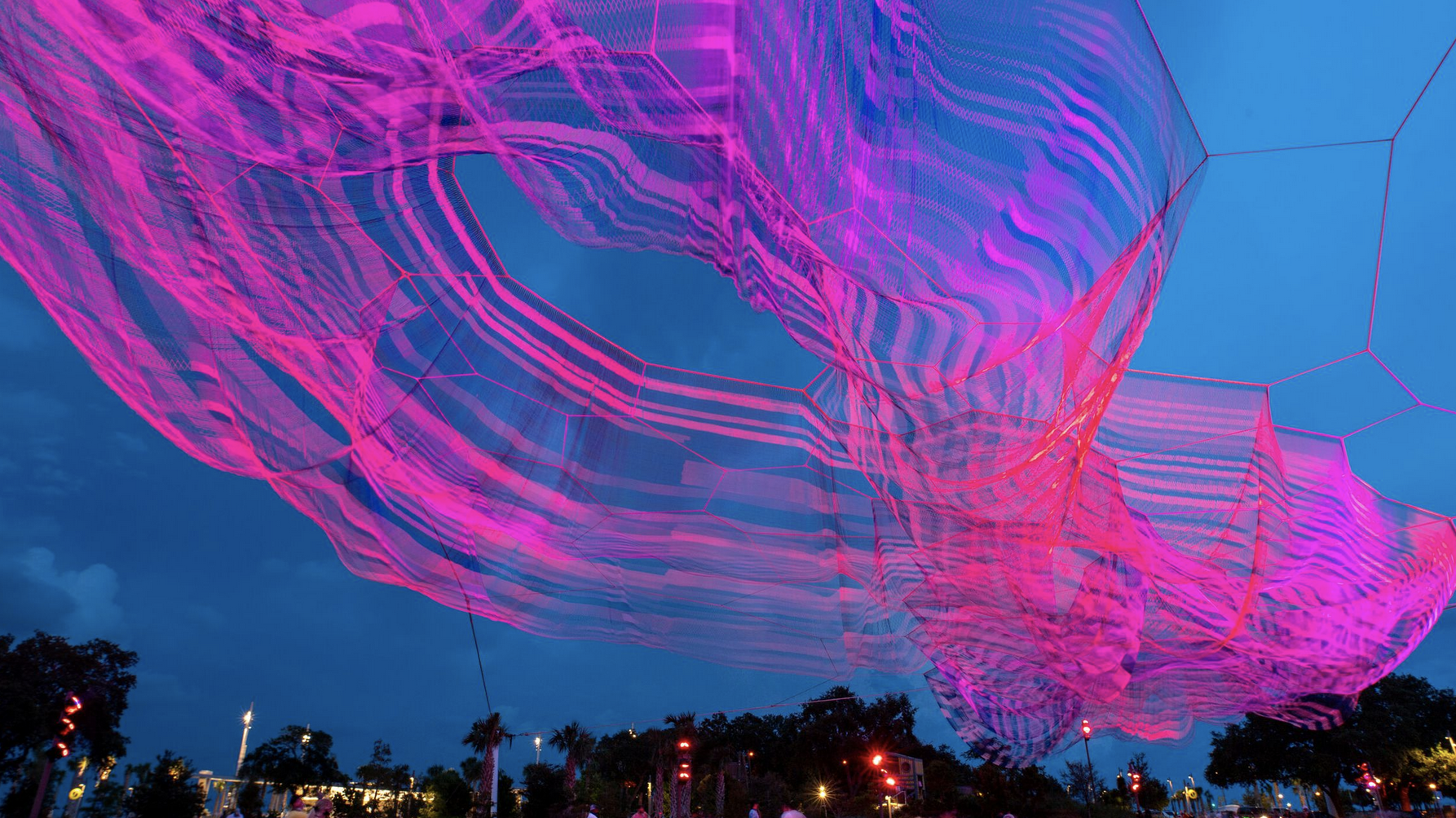 Bending Arc
National Council member Janet Echelman has just debuted her newest installation piece, Bending Arc, at St. Pete Pier. Located near her hometown in Tampa, this work provided the opportunity for Echelman to highlight some critical local history.
While conducting research for the piece, she not only examined the ecology of the site, but also its social and political context. She found that the beach was the site of a long fight for racial justice, where the Black community staged "swim-ins" in 1958 to push for integration. Informed by this history, the title is a nod to Dr. Martin Luther King Jr's words:
The arc of the moral universe is long, but it bends toward justice.
Produced from 180 miles of knotted fishing line, this sculptural piece is meant to be accessible to a public audience, creating an opportunity for us to reflect on our interconnectedness with each other and the natural world.
"The works are adapting at every moment to the changing conditions of wind and light, finding nature revealed through the billowing surfaces. It's an invitation to contemplate our humanity. And the need to be humble in the face of our exquisite planet."