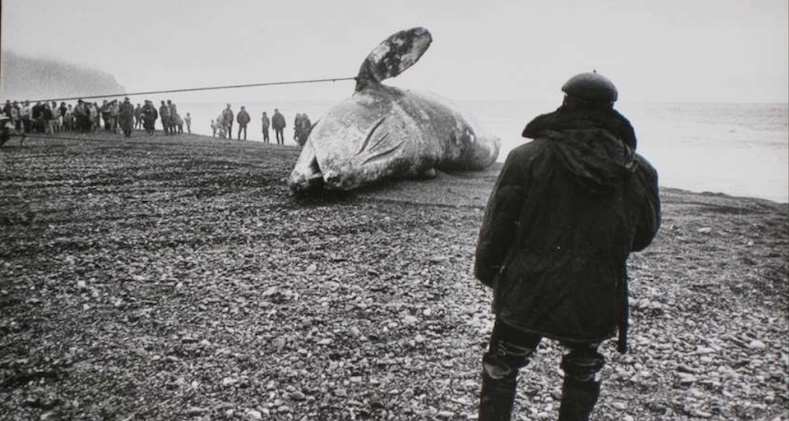 When the Whales Leave
National Council member Gretel Ehrlich praises Yuri Rytkheu's novel When the Whales Leave in her eloquent review on Literary Hub.
When the Whales Leave is a spare, three-part, generation-spanning novel that begins in what Arctic people call "ancestor times": when animal-human transformations were common; when time and lifespans were elastic; when the world was densely populated not with humans, but with stars, mountains, ice floes, animals, birds, fish, plants, rocks; when personhood was observable everywhere.

[T]his novel is a tribute to the relevance of the old ways that have been trampled and disposed of. The scale is intimate and concise—almost translucent—befitting the language of those who recount legends. He follows the downward spiral from respect for the power of the natural world, modesty in front of the weather, and group effort, to the generational shift that produced, finally, a vain bully and gloating brute whose final murderous acts kill the long-lasting First Mother, Nau. =

So much of that 30,000-year-old Arctic culture has been desecrated culturally as well as biologically, even as our anthropocentric trajectory toward extinction escalates. It must have been heartbreaking for Yuri, who died in 2008. To stem those losses, urgently felt in his St. Petersburg home, the novel stands as a renewal of faith in his Chukotka homeland. It is a song that celebrates, illuminates, warns, and finally exposes what were once the moral principles of village life that were traded down for the furious power-mongering and "me-ism" of today. 
An ode to this beautiful story and the Arctic lifeways it honors, Gretel shapes a meaningful appeal for us to consider the timeliness of Yuri's work.
Read the full piece here: Have We Lost Our Awe of the Flourishing Arctic?