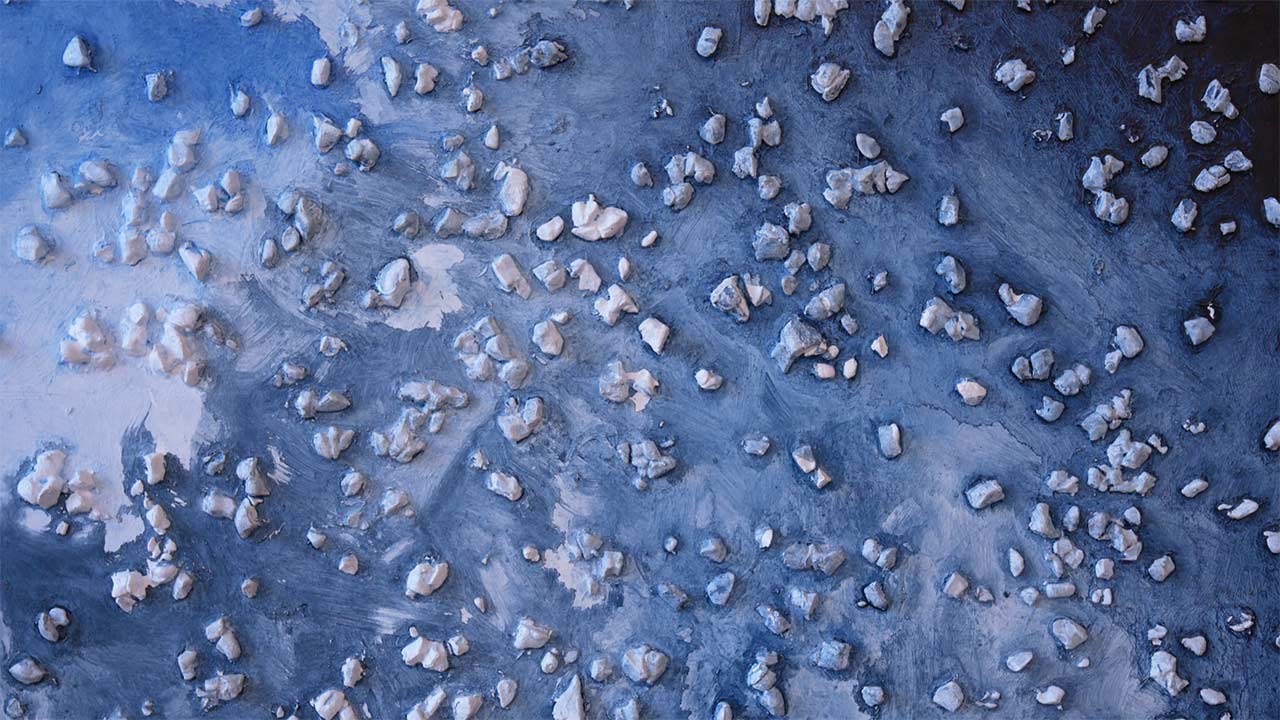 Making In Witness
When I first saw the exhibitions of artists Blane de St. Croix and Ledelle Moe at MASS MoCA in August 2020, the work went deep in me. For a while, I returned almost weekly – absorbing the energy and sounds of Blane's film and train, permafrost and earth… meditating among Ledelle's heads and bodies. It seemed, individually and together, they had given form to our essential questions.
Gradually the possibility of a film, Council-like in its reflections, emerged. Pandemic concerns riddled and gave shape to the process. Great gratitude to the remarkable artists, CUHF colleagues in their fierce company, and Nara Garber, whose powers of listening – both visual and verbal – made it possible.
Sarah Buie, CUHF Founding Convener and producer
---
In Witness is my second collaboration with Sarah Buie; I'm grateful to have had the opportunity to sit quietly with the unsettling and deeply resonant work of Blane de St. Croix and Ledelle Moe at the conclusion of such a tumultuous year. I hope this film affords others a window into this remarkable experience. I would also like to thank the composer Mick Rossi, whose score for Tony Gerber's film seeped into the outer reaches of Blane's exhibit and now grounds our project as well.
Nara Garber, filmmaker
---