Council Members
National Council // Edinburgh Council // Clark University // NCAR Council // Kathmandu Council // Santa Fe Council // Wonderwell Council // DD-CAN Council // Partnership Council // 350 Central MA EcoSattva 2 Council // Bay Area Planning Council // MIT Faculty Council // WSU Faculty Council
NATIONAL COUNCIL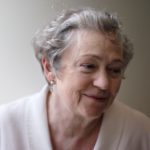 Mary Catherine Bateson is a writer and cultural anthropologist, and Professor Emerita at George Mason University. She has written and co-authored many books and articles including Composing a Life, Our Own Metaphor, and Peripheral Visions, as well as a memoir, With a Daughter's Eye: A Memoir of Margaret Mead and Gregory Bateson. She was formerly a member of the advisory board of the National Center on Atmospheric Research (NCAR), dealing with climate change.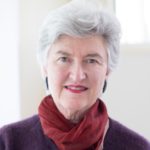 Sarah Buie is a designer / educator who encourages dialogic awareness within higher education and in relationship to climate change. She is Lead Convener of A new Earth conversation, a campus-wide climate initiative at Clark University, and Founding Convener of the Council on the Uncertain Human Future. Professor Emerita and Senior Associate / Past Director of the Higgins School of Humanities and its Difficult Dialogues initiative at Clark, major grants from the Ford Foundation, Mellon Foundation and Kaiser Family Foundation were awarded to Higgins during her tenure there. As an award-winning museum exhibition designer, she designed more than 100 exhibitions for art, natural history and history museums.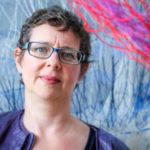 Janet Echelman creates experiential sculpture at the scale of buildings that choreograph with the forces of nature – wind and light – and become inviting focal points for civic life on five continents. Her art shifts from being an object you look at, to a living environment you can get lost in. Recipient of the Guggenheim Fellowship, Harvard Loeb Fellowship, Aspen Institute Crown Fellowship, and Fulbright Lectureship, her TED talk "Taking Imagination Seriously" has been translated into 34 languages with more than one million views. The Smithsonian American Ingenuity Award in Visual Arts honored her as one of "the greatest innovators in America today."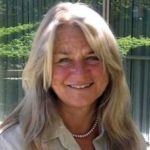 Gretel Ehrlich is an award-winning writer who has travelled in and written extensively about the Arctic and its cultures. She is the author of thirteen books, including The Solace of Open Spaces, This Cold Heaven, The Future of Ice, and Facing the Wave A Journey in the Wake of the Tsunami, and numerous articles in Harper's, The Atlantic, The New York Times Magazine, Time, Life, National Geographic among others. She has received a Guggenheim Fellowship, a Bellagio Fellowship, two Expedition Council Grants from the National Geographic Society for circumpolar travel in the high Arctic, and many other awards. A recent residency at the Robert Rauschenburg Foundation supported work on a new theater piece about climate and uncertainty.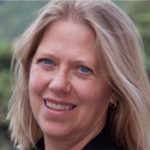 A marine ecologist and geologist with the National Center for Atmospheric Research, Joanie Kleypas specializes in the interactions between marine ecosystems and climate, especially on the impacts on coral reefs of changes in temperature and changes in seawater chemistry. Her seminal 1999 paper in Science awakened the science community in the United States to the seriousness of ocean acidification. Her testimony before Congress helped ensure passage of the Federal Ocean Acidification Research and Monitoring Act in 2009. In 2011, she received a Heinz Award for her pioneering research into the effect of climate change on coral reefs, and her work benefiting the environment.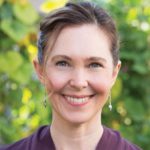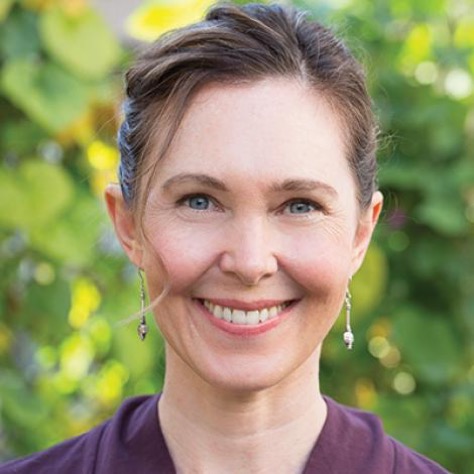 Lama Willa Miller is the founding teacher of the Natural Dharma Fellowship in Cambridge, Massachusetts, and Wonderwell Mountain Refuge in Springfield, New Hampshire. She has studied and practiced in the Tibetan Buddhist tradition for the last twenty years. Lama Willa is the author of Everyday Dharma and co-editor of The Arts of Contemplative Care, and a Visiting Lecturer in Buddhist Ministry at Harvard Divinity School. Her practice and teaching are inspired by the natural world, and she regularly co-sponsors Eco- Dharma conferences at Wonderwell.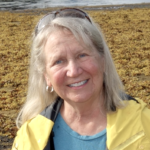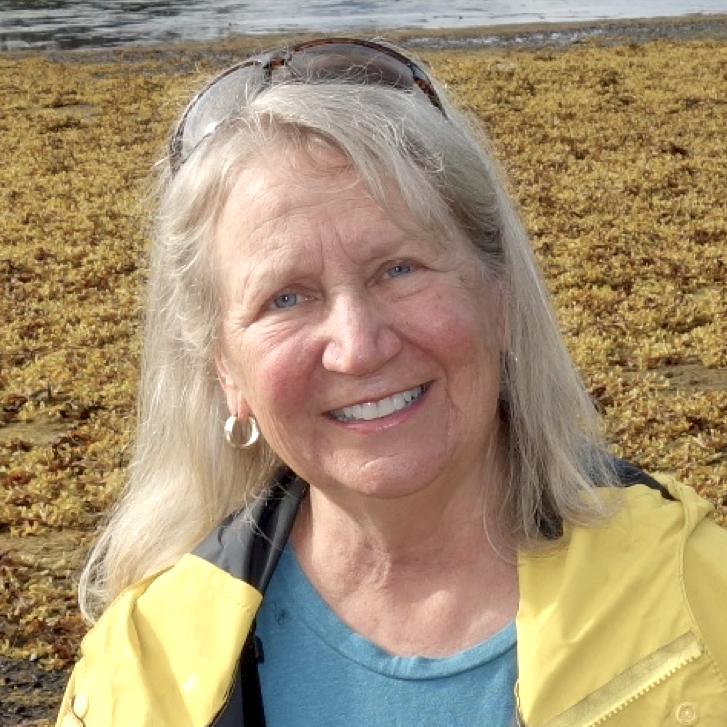 Kathleen Dean Moore is a philosopher and writer, best known for award-winning books about our cultural and spiritual relation to wet, wild places. Among them are Riverwalking, Holdfast, Pine Island Paradox, and Wild Comfort. Until recently Distinguished Professor of Environmental Ethics at Oregon State University, Moore's love for the reeling world has led her to a new life of climate writing and activism. Her most recent book, Great Tide Rising: Toward Clarity and Moral Courage in a Time of Planetary Change, follows the pivotal Moral Ground: Ethical Action for a Planet in Peril, testimony from the world's moral leaders about our obligations to the future. Moore's environmental writing returns to the wild-weather coast in her newest book, The Piano Tide, a novel about a small town's struggle to defend its fresh water.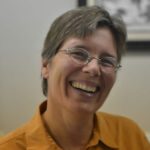 Following stints at Harvard, the Union of Concerned Scientists and the National Center for Atmospheric Research (NCAR), Susi Moser is now an independent scholar and consultant on social science questions related to climate change. She specializes in issues of climate communication and social change, adaptation and other responses to global warming, and improving the interaction between science and policy. She contributed to several IPCC assessments and served on the third U.S. National Climate Assessment, for which she co-lead the coastal chapter. She co-edited the anthologies Creating a Climate for Change and Successful Adaptation to Climate Change and has published more than 80 articles and chapters.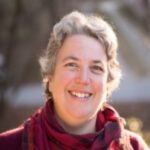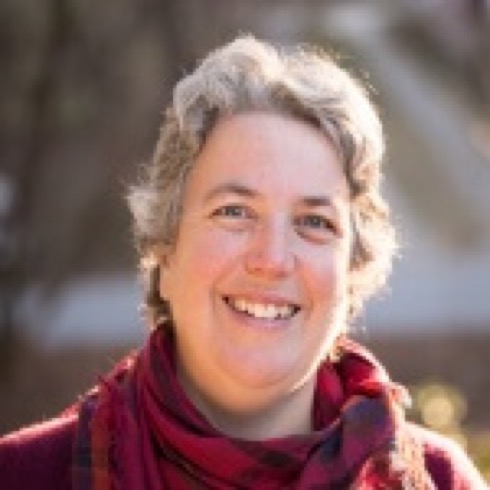 Beth Sawin is a biologist, and serves as Co-Director of Climate Interactive, one of the most highly ranked climate think-tanks in the world, creating powerful simulations around issues of climate change, energy, and water. Beth's work focuses on helping people find solutions that prevent future climate change, build resilience to unavoidable climate impacts, and provide opportunities to people who need them most. She writes and speaks on this topic to local, national, and international audiences. Previously she was at the Sustainability Institute with Donella Meadows, who applied systems analysis to the challenge of sustainability.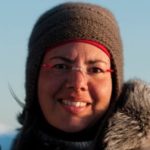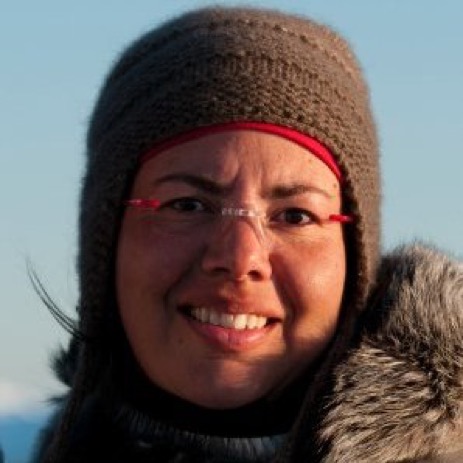 Camille Seaman photographs the fragile environments of the Polar Regions and the Big Clouds of the Plains. Her work has been published in National Geographic, Italian and German Geo, Time, Newsweek, The New York Times, and Outside among others. Her monograph and photo collection Melting Away Images of the Arctic and Antarctic, was published by Princeton Architectural Press. Among her many honors are a National Geographic Award, a 2013 TED Senior Fellowship, a 2013 Stanford Knight Fellowship, and a one-person exhibition, The Last Iceberg, at the National Academy of Science. Born to a Native American father and an African-American mother, teachings from her native grandfather strongly inform Camille's work.
Mary Evelyn Tucker is senior lecturer and research scholar at the Yale School of Forestry and Environmental Studies and the Yale Divinity School, and specializes in Asian Religions. She and her husband John Grim organized ten World Religions and Ecology conferences (and a series of volumes from them) at Harvard University. They are now co-founders and co-directors of the Forum on Religion and Ecology at Yale. She is author of Worldly Wonder: Religions Enter Their Ecological Phase, co-author with Brian Swimme of Journey of the Universe, and co-author with John Grim of Ecology and Religion, among many other publications. Journey of the Universe, inspired by the work of Thomas Berry, is a multi-media project including a film and a series of video interviews.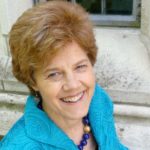 Diana Chapman Walsh served as the President of Wellesley College for fourteen years; her presidency was characterized by her collaborative leadership style, innovations in curriculum, campus expansion and successful fund-raising. She was the Norman Professor at the Harvard School of Public Health and chair of the Department of Health and Social Behavior prior to her presidency. She has written, edited and co-edited twelve books on both healthcare and education topics, and a seminal essay on Trustworthy Leadership published by the Fetzer Institute. She currently serves on the governing boards of the Mind and Life Institute, the MIT Corporation (and its executive committee), and the Kaiser Family Foundation.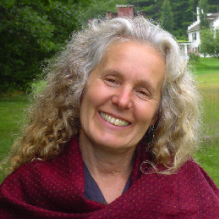 Bonnie Mennell Council facilitator, UHF Council consultant and witness
Bonnie Mennell does training and consulting work in education, group dynamics and team/community building, with Council processes central to her work. As a certified Council Trainer with the Center for Council & The Ojai Foundation, she has been offering council trainings since 1996 — on the east coast, in California, the Dominican Republic and at the SIT Graduate Institute in Brattleboro, VT where she is an adjunct faculty member. Nurturing vital, collaborative, inclusive "containers" for experiential learning in partnership/community with both the human and other-than-human worlds has been at the heart of her 46 years of work as an educator. As a consultant to the Council on the Uncertain Human Future, she has offered training, ongoing mentoring and witnessing to the Council facilitators and the Council as a whole.
THE EDINBURGH COUNCIL
Emily Brady is Professor of Environment and Philosophy at the University of Edinburgh. Her research interests span aesthetics and philosophy of art, environmental ethics, eighteenth-century philosophy, Kant, and animal studies. Brady's philosophical approach moves between the historical and contemporary, seeking to reinterpret past thinking about nature and environment for a contemporary context.  Her most recent book is The Sublime in Modern Philosophy: Aesthetics, Ethics, and Nature (2013).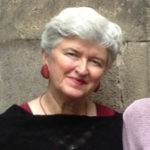 Sarah Buie is a designer / educator who encourages dialogic awareness within higher education and in relationship to climate change. She is Lead Convener of A new Earth conversation, a campus-wide climate initiative at Clark University, and Founding Convener of the Council on the Uncertain Human Future. She is Professor Emerita and Senior Associate / Past Director of the Higgins School of Humanities and its Difficult Dialogues initiative at Clark. See full listing above.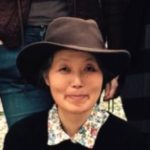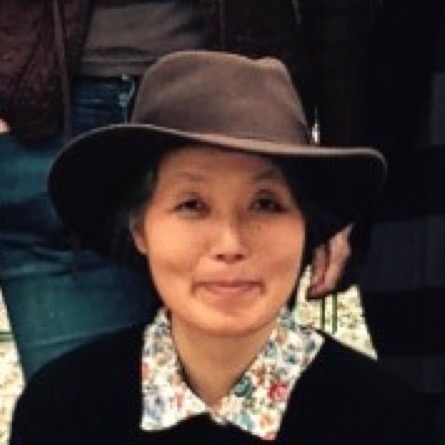 Reiko Goto is an artist whose inquiry is on empathic relationships with other living things and the environment, pursued within a new-genre public art practice. She is a principal of Collins & Goto Studio in Glasgow. Recent projects include Plein Air, a sculptural interface that translates a tree's response to atmospheric change to sound, and The Future Forest The Black Wood of Rannoch, a study of the Caledonian forest in Scotland. Goto completed a PhD at Robert Gordon University. She is also a distinguished research fellow at the STUDIO for Creative Inquiry, Carnegie Mellon University.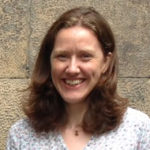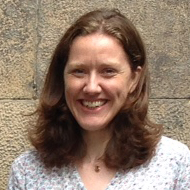 Alice Hague political science and environmental action
Alice Hague is an interdisciplinary PhD student at the University of Edinburgh where her research focuses on the role of faith-based communities in environmental action. With a background in science communication and science and climate change policy, she previously worked as a diplomat for the UK's Foreign & Commonwealth Office, which included a secondment to the Swedish Ministry for the Environment. She holds a BSc (Hons) in Applied & Environmental Biology, an MSc in Science Communication and MDiv in Divinity.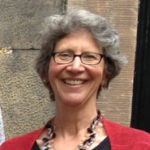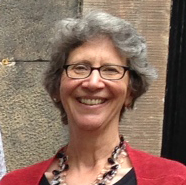 Wallace Heim writes and researches on performance and ecology. Her doctorate is in philosophy from Lancaster University, but she works across disciplines to analyse the experience of performance and social practice arts. Her current work is on conflict, nature and theatre, and on nuclear placements at sea. She co-edited Nature Performed (2003), contributing the essay 'Slow Activism: Homeland, love and the lightbulb'. She has published in Performance Research, in Readings in Performance and Ecology and in Performing Nature. She recently published Landing Stages.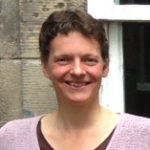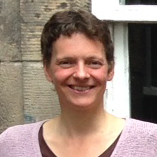 Rachel Howell is an interdisciplinary environmental social scientist, interested in lower-carbon lifestyles; pro-environmental behaviour change; climate change communication; attitudes towards unconventional energy, energy demand reduction technologies and energy/climate change-related policies, and social movements for sustainability. As a Lecturer in Sustainable Development at the University of Edinburgh, she aims to facilitate education for (rather than about) sustainability.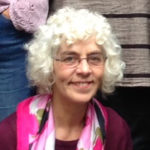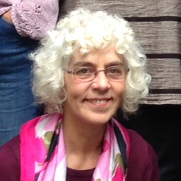 Pauline Phemister environmental philosophy
Pauline Phemister is Professor of the History of Philosophy at the University of Edinburgh. Her most recent research combines history of philosophy and environmental philosophy, drawing on the philosophy of seventeenth century polymath, G. W. Leibniz, in the construction of a twenty-first century ecological philosophy. She is author of Leibniz and the Natural World: activity, passivity and corporeal substances in Leibniz's philosophy (2005), The Rationalists: Descartes, Spinoza and Leibniz (2006), and Leibniz and the Environment (2016).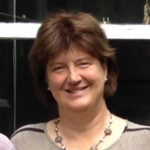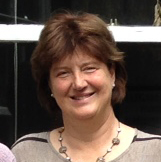 Francoise Wemelsfelder is Professor and Senior Scientist of Animal Behavior and Welfare at SRUC – Scotland's Rural College. Her main research interest is the development of scientific approaches for the study of animals as whole sentient beings (i.e. as subjects rather than objects), bringing insights from philosophy of mind and social psychology and anthropology into the study of animal emotion. In collaboration with colleagues and students she has developed a qualitative methodology for assessing emotional expressivity in animals, and she works with farmers, veterinarians and animal welfare educators to apply this approach practically to enhance human-animal relationships and animal quality of life. She has published extensively and consults widely.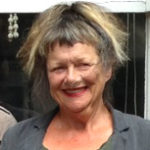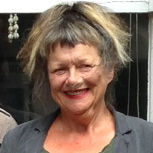 Wendy Wheeler is Professor Emeritus of English Literature and Cultural Inquiry at London Metropolitan University. She has been a Visiting Research Fellow at the University of Edinburgh, and a Visiting Professor at the University of Oregon. She is currently a Visiting Professor at Goldsmiths College London and at RMIT University in Melbourne. The focus of her research is in biosemiotics and the environmental humanities. Her latest book Expecting the Earth: Life|Culture|Biosemiotics was published by Lawrence & Wishart in 2016.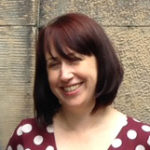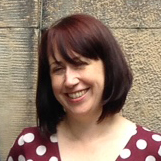 Christine Wilson conflict and sustainability
Christine Wilson has been with the British Council for 11 years. As Head of Research and Engagement, she is currently working on a programme to reinvigorate a portfolio of cross-sectoral research at the British Council. She is curating a British Council exhibition on the Sustainable Development Goals, and also leads the Next Generation research series, focusing on amplifying the voice of global youth on issues such as democracy, gender equality, skills, education and entrepreneurship, justice and civil society. Her MSc on conflict research looks at the role of women in the Libyan peace-building process.
CLARK UNIVERSITY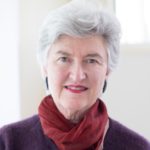 Sarah Buie designer and educator, UHF Council convener
Sarah Buie is a designer / educator who encourages dialogic awareness within higher education and in relationship to climate change. She is Lead Convener of A new Earth conversation, a campus-wide climate initiative at Clark University, and Founding Convener of the Council on the Uncertain Human Future. She is Professor Emerita and Senior Associate / Past Director of the Higgins School of Humanities and its Difficult Dialogues initiative at Clark. See full listing above. (2015, 2016, 2017)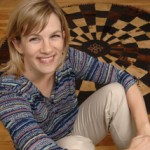 Ellen Foley medical anthropology
Ellen Foley is Associate Professor of International Development and Social Change. As a medical anthropologist, her research focuses on the social forces affecting the spread of disease. In 2010, she published Your Pocket is What Cures You: The Politics of Health in Senegal, and is the principal researcher on the "Sex in the City: Gender Relations amidst Social Crisis in Urban Senegal" project. (2015, 2016)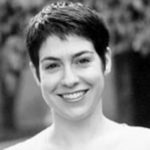 Amy Richter American history and women's studies
Amy Richter is Associate Professor of History and Director of the Higgins School of Humanities. She is author of Home on the Rails: Women, the Railroad, and the rise of Public Domesticity and At Home in the Nineteenth-Century America: A Documentary History. Her main focus is on women's and urban history in nineteenth and twentieth century America. (2015, 2016, 2017)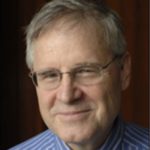 Walter Wright philosophy and environment
Walter Wright is Professor Emeritus in the Department of Philosophy, and served three times as Dean of the College over his Clark career. He is recently engaged with the theory and practice of dialogue, and has worked extensively on nineteenth century German philosophy. (2015, 2017)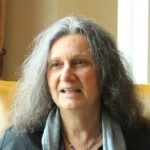 Dianne Rocheleau environment and development
Dianne Rocheleau is Professor in the Graduate School of Geography, with interests in political ecology, forestry, gender, environment, and development. Before arriving at Clark, she served with the International Council for Research in Agroforestry as well as the Ford Foundation. She is the author of a number of published works. (2015)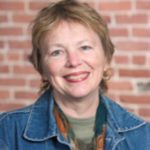 Jody Emel environmental geography
Jody Emel is Professor of Geography, with work focused on natural resources, feminist theory, animal geography, hydrology, and development. In the past, Professor Emel was an environmental consultant and water resource planner. She has published a number of works concerning animals in society and mining. (2015)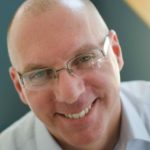 Ken MacLean anthropology, human rights and environment
Ken MacLean is Associate Professor of International Development and Social Change. His work focuses on political violence, migration patterns, critical humanitarianism, and extractive industries, and is affiliated with the Strassler Center for Holocaust and Genocide Studies. (2015)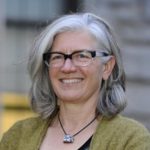 Anita Fabos anthropology, refugee studies
Anita Fabos is Associate Professor of International Development, Community, and Environment. She engages with migration, the status of refugees in urban spaces, and the anthropology of ethnicity and race. As an anthropologist, she has conducted research relating to migration in the Middle East, parts of Europe, and the United States. (2015)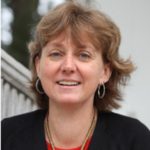 Cynthia Caron political and environmental sociology
Cynthia Caron is Assistant Professor of International Development and Social Change. With research experience in Southern Asia, she focuses primarily on political and environmental sociology. She has extensive experience working in international development and humanitarian assistance overseas. (2015)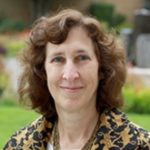 Barbara Goldoftus environmental health
Barbara Goldoftas is Associate Professor and Program Director in the Department of Public Health at Bastyr University. She is focused on themes involving public health, previously working as a science journalist. Additionally, Dr. Goldoftus is involved in research concerning environmental and social forces affecting outbreaks of diabetes in parts of Nicaragua. (2015)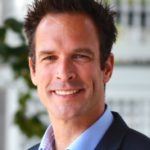 Ed Carr anthropology, geography, climate change and development
Ed Carr is Director of the International Development, Community, and Environment Department (IDCE). Having conducted research in sub-Saharan Africa, he is both an anthropologist and geographer concerned with themes of globalization, development, and environmental change. In his book Development: Globalization's shoreline and the Road to a Sustainable Future, he critically engages with existing development theories and practices. (2016)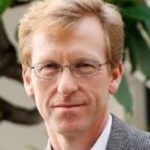 Tony Bebbington political ecology
Tony Bebbington serves as Director of the Graduate School of Geography and Higgins Professor of Environment and Society. He is also Professorial Research Fellow at University of Manchester and Research Associate of the Centro Peruano de Estudios Sociales in Peru. His primary focus is on political ecology of rural change, extractive industries, social movements, indigenous organizations, and socio-environmental conflicts. (2016)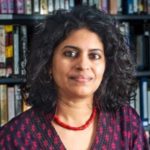 Usha Iyer screen studies
Usha Iyer is Assistant Professor of Film and Media studies at Stanford University (formerly at Clark in Screen Studies). She is interested in cinema, gender studies, performance, and, more specifically, Indian cinema. Her research identifies contributing factors in the formation of female stardom throughout the twentieth century. (2016)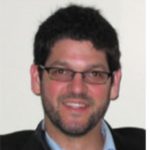 Steve Levin contemporary literature and culture
Steve Levin is Associate Professor of English. He studies contemporary British and postcolonial literature, literary theory, and transnational cultural studies. More specifically, his research focuses on how contemporary culture and discourses of self- identity are shaped by twentieth-century global patterns. (2016)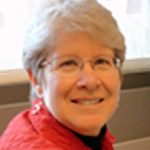 Deb Robertson biology and physiological ecology
Deb Robertson is Professor of Biology and an Adjunct Professor at the Carlson School of Chemistry and Biochemistry. With contributions to numerous science journals, she is primarily focused on marine biology, molecular biology, and physiology. Her work on marine environments currently involves the processes of marine diatoms and other types of algae. (2016, 2017)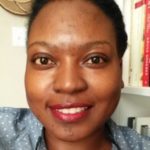 Sheila Onzere research scientist
Sheila Onzere is Research Scientist at Clark University. She is specifically interested in urban/rural sociology, food systems, and social policy and theory. In particular, she has conducted research on Eastern and South African food systems and institutional change. (2016)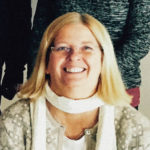 Dana Marie Bauer environmental economics
Dana Marie Bauer is Assistant Director and Research Scientist at the George Perkins Marsh Institute at Clark. As an interdisciplinary researcher with a focus on conservation and sustainability, she applies economic and ecological theory towards assessment of ecosystem services, and policies and programs that aim to protect them. (2017)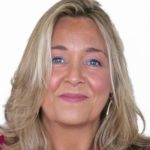 Jessica Bane Robert writing and environment
Jessica Bane Robert is the Assistant Director of the Writing Center and a LEEP Center Adviser; she also teaches in the English departments and other interdisciplinary programs at Clark, often with an environmental focus. Her poems and essays have appeared in numerous anthologies and journals. (2017)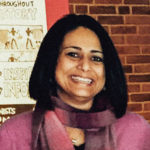 Rinku Roy Chowdhury geography, global environmental change
Rinku Roy Chowdhury is Associate Professor in the Graduate School of Geography at Clark. Her research focuses on human-environment interactions in a variety of arenas, and the evolution of adaptive strategies in the face of climate and political-economic change. (2017)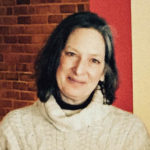 Jenny Isler sustainability
Jenny Isler is Director of Sustainability at Clark. She is involved in all aspects of the University's efforts toward carbon-neutrality, and works with faculty, students and staff to engender sustainable practices and values throughout the community. (2017)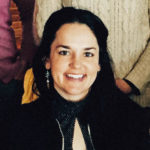 Amber Murrey geography and cultural anthropology
Amber Murrey is Visiting Assistant Professor in the International Development and Social Change program of IDCE at Clark. From decolonial, feminist, and geographical perspectives, she researches and writes on the transformations of life, place, and resistance in Cameroon, Burkina Faso, and Ethiopia. (2017)
Rachael Shea librarian and sacred community
Rachael Shea is the Head of Public Services at the Robert H. Goddard Library at Clark. As an adjunct faculty member at Clark, she integrates her understanding of Huichol and other indigenous traditions in her course Sustainability and the Sacred, and other forms of community exchange and relationship. (2017)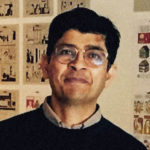 Srini Sitaraman political science
Srini Sitaraman is Associate Professor in the Department of Political Science at Clark. His research and teaching focus on the United Nations, international relations theory, organizations and law, human rights, globalization and international political economy, and Asian politics. (2017)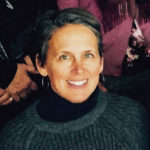 Amy Wynne art and environment
Amy Wynne is a faculty member in the Studio Art Program at Clark, and also teaches at RISD, Boston College, and others. As a painter, she is concerned with the unity of nature and the human spirit, and hopes to encourage "re-enchantment with nature at a time when there is an urgent need for a renewed reverence for the land." (2017)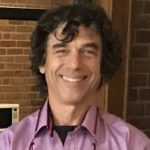 Chuck Agosta physics and renewable energy
Chuck Agosta is Professor of Physics at Clark University, and recently served as Chair of the department. He is a low temperature experimental physicist and CEO of Machflow Energy, a clean-tech company. His renewable energy course, The Technology of Renewable Energy, focuses on technical and social issues of converting campus to a dc microgrid, and leveraging the cogeneration plant on campus and future renewable energy sources. (2017)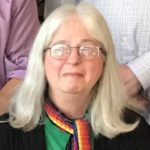 Pat Benjamin geography
Pat Benjamin is Associate Professor of Geography in the Department of Earth, Environment and Physics at Worcester State University. She teaches human geography and environmental studies courses and organizes environmental events on campus and in the community. She is interested in environmental history, sustainable food systems and the contemporary environmental movement. (2017)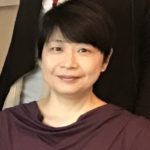 Betsy Huang multi-ethnic literature, diversity and inclusion
Betsy Huang is Associate Professor of English at Clark University, and Director of the new Center for Gender, Race and Area Studies (CGRAS). She recently served for three years as the University's Chief Officer of Diversity and Inclusion (CODI). Her research and teaching focus on the intersections of genre theory, cultural theory, critical race studies and 20th- and 21st-century U.S. multiethnic literature and culture. Her most recent publication is a co-edited collection, Diversity and Inclusion in Higher Education and Societal Contexts (2018). (2017)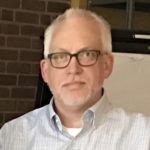 Hugh Manon screen studies
Hugh Manon is Associate Professor of Screen Studies at Clark University, Director of the Screen Studies program, and Director of the interdisciplinary program in Media, Culture & the Arts. His research specializes in psychoanalytic approaches to cultural theory, film noir, and transitions from analog to digital aesthetics. Prof. Manon has published in Cinema Journal; Film Criticism; Framework; Psychoanalysis, Culture & Society, and in numerous anthologies, including recent articles on ASMR subculture, glitch art, and CGI in contemporary cinema. (2017)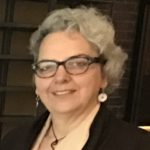 Andrea Panaritis philanthropy
Andrea Panaritis is Executive Director of the Christopher Reynolds Foundation. The Reynolds Foundation has been focused on U.S. relations with Cuba, needs in that country and exchange with U.S. or regional groups, and how social, economic and environmental justice work elsewhere might be usefully linked to the Cuban experiment. (2017)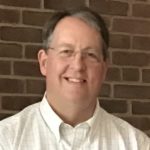 Steve Sagarin progressive education
Stephen Sagarin is Faculty Chair, co-founder and teacher at the Berkshire Waldorf High School in Stockbridge MA, and Associate Professor in Waldorf Teacher Education at Sunbridge Institute. Dr. Sagarin's most recent book is The Story of Waldorf Education in the United States: Past, Present, and Future. (2017)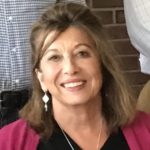 Anne West writer, curator, educator
Anne West is Senior Lecturer at Rhode Island School of Design. Her work as a writer, curator, educator and critic has played a defining role in graduate education there; she supports students across disciplines in conceptualizing and writing their Master's thesis. Anne West is author of Mapping the Intelligence of Artistic Work and recent recipient of RISD's John R. Frazier Award for Excellence in Teaching. (2017)
NCAR COUNCIL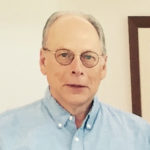 Jeff Kiehl climate scientist and psychologist
Jeffrey T. Kiehl is a senior scientist at NCAR, where he heads the Climate Change Research Section. Over the past 30 years he has carried out research on a wide range of scientific questions regarding anthropogenic climate change. He has published over one hundred articles on topics including the effects of greenhouse gases on Earth's climate, the effects of stratospheric ozone depletion on climate, and the effects of aerosols on the climate system. His most recent research is on Earth's deep past climates and what they can tell us about future climate change.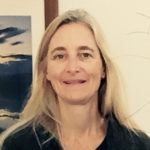 Marika Holland oceanographer / climate scientist
Marika Holland is a senior scientist in the Oceanography Section of NCAR. Her research interests are related to the role of sea ice and polar regions in the climate system, including ice/ocean/atmosphere feedback mechanisms, high latitude climate variability, and abrupt climate change. She is also interested in coupled climate modeling and the improvement of sea ice models for climate simulations.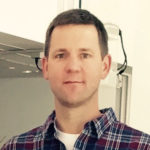 Britt Stephens climate scientist
Britton Stephens is a scientist in the Earth Observing Laboratory (EOL) at NCAR. His research focuses on developing and deploying new instruments for tower, ship, and aircraft-based observations of atmospheric O2 and CO2, and on synthesizing data sets and models to elucidate global carbon cycle processes.  Britt's carbon-cycle interests span terrestrial ecology, oceanography, atmospheric dynamics, and climate change mitigation.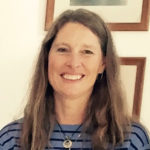 Nan Rosenbloom climate scientist
Nan Rosenbloom is a member of the Climate Change and Prediction group within the Climate Change Research (CCR) section of NCAR. She supports simulations, looks at the effects of regionally forced ocean temperatures on climate variability and global climate change, and is liaison for climate model simulations of the Deep Past.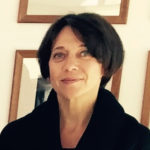 Claudia Tebaldi statistician and research scientist
Claudia Tebaldi is a project scientist and climate statistician in the Climate and Global Dynamics Laboratory at NCAR, with research interests in the analysis of observations and climate model output in order to characterize observed and projected climatic changes and their uncertainties.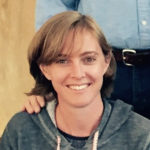 Isla Simpson climate scientist
Isla Simpson is a scientist in the Climate Analysis Section of the Climate and Global Dynamics Division of NCAR, studying large-scale atmospheric dynamics and their representation in Global Climate Models.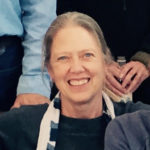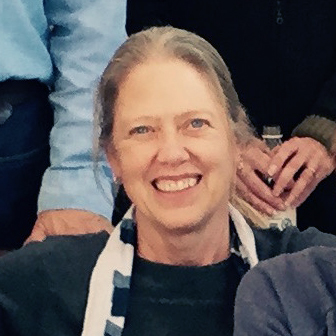 Joanie Kleypas marine ecologist and geologist
Joanie Kleypas is a scientist in the Oceanography Section of NCAR. As a marine ecologist/geologist, she focuses on how coral reefs and other marine ecosystems are affected by changes in the Earth's atmosphere and climate, including global warming and ocean acidification. Her research includes efforts to conserve coral reefs and other marine ecosystems. She is also a member of the National UHF Council; for further information, see her bio above.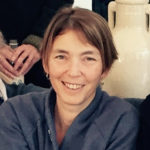 Cecile Hannay climate scientist and modeler
Cecile Hannay is an associate scientist in the Atmospheric Modeling and Predictability Section within the Climate and Global Dynamics Division at NCAR. Her research interests include clouds, their impact on climate and their representation in climate models. models.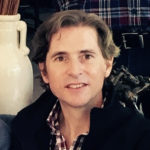 Peter Lawrence geographer and climate scientist
Peter Lawrence is a Project Scientist in the Climate & Global Dynamics Division at NCAR. His research focuses on how the biosphere, land surface hydrology, and human modified landscapes interact with the climate system, to impact regional and global climate. He is interested in predicting and managing the impacts of climate change and climate variability on human populations, and the agricultural and natural systems that support them.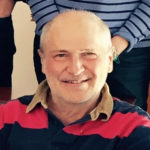 Joe Tribbia climate scientist and modeler
Joseph J. Tribbia is a senior scientist at the National Center for Atmospheric Research (NCAR) and Head of its Atmospheric Modeling and Predictability Section in the Climate and Global Dynamics Division. His work focuses on the numerical simulation of the atmosphere and geo-physically relevant flows.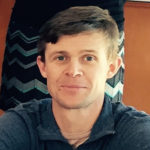 Will Wieder climate scientist and ecologist
Will Wieder is a member of the Climate and Global Dynamics Laboratory at NCAR. With training as an experimental soil biogeochemist, he is interested in evaluating and improving Earth System models by incorporating ecological theory and observations.
KATHMANDU COUNCIL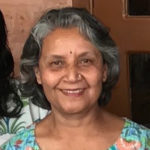 Asha Basnyat clinical psychologist, co-convener
Asha Basnyat is a clinical psychologist and public health / development leader and consultant, and has worked in Asia, Africa and North America. She currently serves as Deputy Country Director of Helen Keller International in Nepal.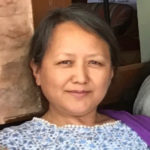 Tara Gurung conservation
Tara Gurung is currently Director of the Development Policy and Programs Division of the Australian Aid Program, Department of Foreign Affairs and Trade, at the Australian Embassy in Kathmandu, Nepal. She also served as a Senior Conservation Officer in the Annapurna Conservation Project (ACAP).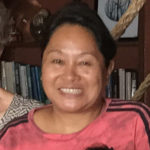 Dibya Gurung biologist and natural resource management
Dibya Gurung is a biologist with more than twenty years of experience in gender, rural development and natural resources management. She is currently Coordinator of Women Organising for Change in Agriculture and Natural Resource Management (WOCAN) in Nepal.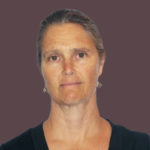 Anne Kaufman writer and media producer
Anne Kaufman is a writer, media producer and change leader, with over thirty years of experience in program development and management in cross-cultural settings, including Nepal. Clients include the American Red Cross, The World Bank, The Asia Foundation, and Save the Children, among many others.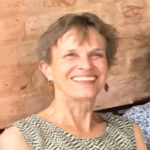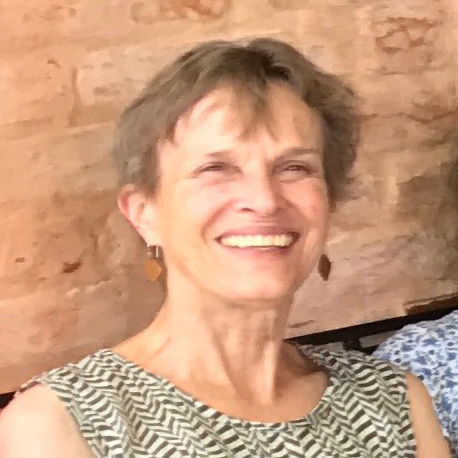 Linda Kentro public health and architect, co-convener
Linda Kentro is a public health professional who serves as Environmental Health Team Leader, USAID / Nepal working on water, sanitation, hygiene, & rehabilitation of disability issues. She is also an architect, and worked with John Sanday Associates in Kathmandu for several years.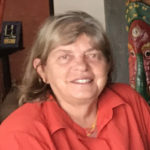 Frances Klatzel communications and human rights, co-convener
Frances Klatzel is a writer, photographer and communications specialist who leads Mera Publications, focused on development and cultural reports and books. She is Founder and Chair of CORE International, an NGO that works with disadvantaged communities in Nepal.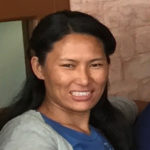 Tshiring L. Lama wildlife researcher and conservationist
Ms. Lama's aims to conserve the Bon culture and develop ecotourism in mountainous Dolpo, her home in northwestern Nepal. She holds a B.Sc. in Environmental Science and a M.Sc. in Natural Resources Management, with support from WWF and the Chandra Gurung Memorial Fellowship. She was a member of Dolpo Expedition 2016: Return to Realm of the Snow Leopard, with world-renowned conservation biologist, Dr. George Schaller.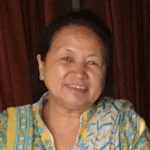 Chhing Lamu Sherpa chairperson of mountain spirit, co-convener
Lamu is the Vice Chair of TEWA women's philanthropy organization, former chair and life member of Nepal Participatory Action Network (NEPAN) and board and member of Chandra Gurung Conservation Foundation (CGCF), and SAGUN. In her work, her focus is on development justice and environment conservation in Nepal.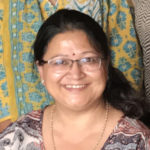 Mandira Shrestha civil engineer
Mandira has a specialization in water resource management. She is the Senior Water Resource Specialist at ICIMOD (International Centre for Integrated Mountain Development), where she coordinates regional programs on trans-boundary flood risk reduction in the Hindu Kush-Himalayan (HKH) region in Bangladesh, Bhutan, China, India, Nepal and Pakistan.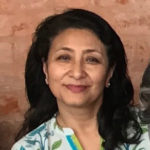 Sadhana Shrestha gender and social entrepreneur
Sadhana advises the Global Fund for Women and is a Senior Mentor in its South Asian Young Women's Leadership and Mentorship Initiative. She was a founding member, board member and outgoing Executive Director of the women's philanthropy, Tewa, and serves on the board of Nepal's Women for Human Rights, Single Women's Group, Shtrii Shakti, and Association for Craft Producers.
Sara Subba climate change consultant
Sara Subba is a climate change consultant and General Secretary at the Natural Resource Development Centre (NRDC). As a researcher and development professional, she has designed and managed numerous programs while promoting the voices of women, indigenous peoples, and local communities in policy making and civil cooperation.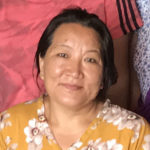 Ramaya Thakali sociologist
Ramaya Thakali is a sociologist who works in socio-economics, institutional capacity development, and as an indigenous rights consultant. She is former Chairperson and member of the Board of Mountain Spirit ; mountain people, culture and development have been focus of her professional interests.
SANTA FE COUNCIL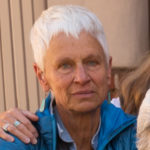 Bobbe Besold community and eco-artist
Bobbe Besold is an artist/activist working in all media (including photography, visual art, performance, ceremony, writing and public art). She is a creative catalyst and community collaborator whose work focuses on ecological and social issues; Rivers Run Through Us is a recent and ongoing community engagement project with artists Valerie Martinez and Dominique Mazeaud.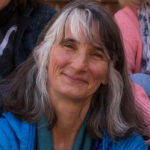 Claudia Borchert hydrologist and sustainability leader
Bio to come.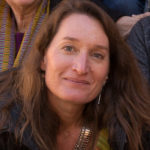 Esha Chiocchio photographer and environmental educator
Esha Chiocchio is a photojournalist focusing on culture, food and climate; she has worked for a range of clients including National Geographic, Newsweek and Lonely Planet. She is Climate Solutions Coordinator for the Santa Fe Watershed Association, where she wrote the Forest and Water Climate Adaptation plan for Santa Fe and leads the Climate Masters program. She is also former vice-chair of the Sustainable Santa Fe Commission and co-founder of Renewable Energy Day at the NM State Capitol.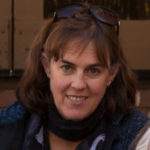 Mary-Charlotte Domandi radio and podcast producer
As an award-winning radio producer, Mary-Charlotte Domandi interviews authors, activists, scientists, and artists from around the world. Her current podcast series focus on science, climate change, regenerative agriculture, activism and local issues. She is also a Latin music DJ, and has studied AfroCuban dance and culture in Cuba.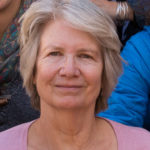 Denise Fort attorney and environmental activist
Denise Fort has an extensive background in environmental and natural resources law; her 40 years of practice, politics, reflecting and writing are animated by a belief that society must turn toward a more sustainable relationship with its environment. She is a Professor Emerita at the UNM School of Law, where she directed the Water Resources Administration Program and the Utton Center. She was also the director of the New Mexico Environment Department and of the Department of Finance for the state.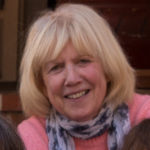 Merle Lefkoff social change entrepreneur
Merle Lefkoff is a social change entrepreneur whose practice is devoted to the application of nonlinear complex systems thinking to whole system change. She has been a mediator, facilitator, and leadership trainer in conflict zones around the world, and led the planning group of NGO leaders at the United Nations launch of the Gross National Happiness index. She is the founder and co-chair of the Center for Emergent Diplomacy, presently in partnership with the Swedish group, Timeless Knowledge.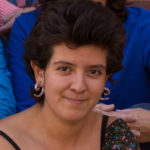 Ruby Lopez student and environmental educator
Ruby is a recent Santa Fe High graduate who is working for Earth Care as a sustainability educator for after school programs for kindergarten through 6th grade students. She is starting college in the spring of 2018.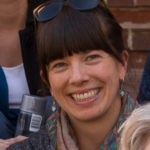 Janika McFeely architect, sustainability specialist and facilitator
Janika McFeely is an architect, sustainability specialist and facilitator committed to earth-based experiential learning. Formerly a sustainability specialist for the University of California Office of the President, she is now Senior Sustainability Consultant at Integral Group. She guides wilderness rites of passage programs and facilitates environmental leadership trainings for young adults, and has trained with the School of Lost Borders and Joanna Macy.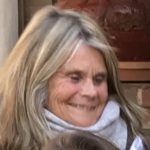 Chrissie Orr artist and activist, beautiful troublemaker
Chrissie Orr is an artist, animateur and creative investigator focused on developing a relational aesthetic around community and site with issues relevant to both. Orr has created community-based art projects in diverse areas of the world and is recognized internationally for her pioneering work. She is a founder of the SeedBroadcast Collective, co-founder of the Academy for the Love of Learning's EL Otro Lado Project and Living Story Collaborative. Chrissie was born in Scotland, a descendant of the Picts (the painted ones).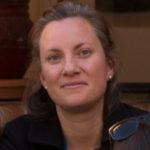 Bianca Sopoci-Belknap sustainability and community development leader
As a Santa Fe native, Bianca Sopoci-Belknap has been involved in community development and organizing efforts in her hometown for over a decade. She is the Executive Director of Earth Care, where she and her staff offer youth empowerment, social justice and environmental stewardship programs and projects. She is also the Associate Director of New Energy Economy. She is the former chair of the Sustainable Santa Fe Commission and served on the Santa Fe Food Policy Council for three years.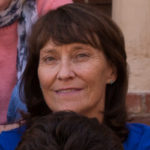 Genie Stevens educator and social change catalyst
Genie Stevens is an educator and social change catalyst who has founded and led non-profit arts and education organizations for over thirty years. She is now Executive Director of the award-winning Global Warming Express, offering climate change and civic engagement education to children in association with the Sierra Club through a By Kids/For Kids think tank.
Kathryn Harris Tijerina attorney and community leader
Attorney Kathryn Harris Tijerina has been a leader in community building, education, and Indian affairs throughout the public and private sectors of New Mexico. She served as the First Leader of the Comanche Nation College Council, directed the Indian Resource Development program for the State of New Mexico's colleges and universities, and served as President of the Institute of American Indian Arts. Kathryn worked for the Chief Justice of the NM Supreme Court, and was Deputy Secretary of the NM Natural Resources Department, where she created the state's first endangered plant species law. She is an enrolled citizen of the Comanche Nation.
WONDERWELL COUNCIL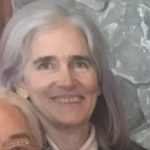 Katia Ancona healer, artist, writer
Katia Ancona is a healer whose lifelong interests in the natural world and art led her to her current activities – gardening for food and beauty, assisting people to regain more optimal health through bodywork and meditation, and designing meditation cushions pleasing to the eye and comfortable for the body. She is pursuing a number of art and writing projects. Through interaction with beauty, she assists others to remember their true hearts and spread their creativity, compassion and light to others.
Sarah Buie designer and educator
Kay Cafasso permaculture practitioner and garden designer
Kay Aihla McGrengahan Cafasso is founder and director of Sowing Solutions Ecological Design and Permaculture Education in Shelburne Falls, MA. As a garden designer, Kay practices the thoughtful design of ecological landscapes and assists landowners in their daily relationship to the land, and as lead course instructor of the permaculture design certification course, she guides participants towards ways to participate in ecological lifestyles, land stewardship, carbon sequestration, and community resilience.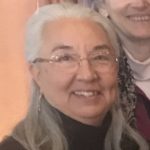 Dorothy Currier nursing and mental health
Dorothy Currier was a professional nurse working with addiction, psychological and self-care issues until her retirement in 2012. She now works with 350NH, the Sierra Club, League of Conservation Voters, and the NH Sustainable Energy Association, and attends meetings related to climate change at the New Hampshire House and Senate. She is interested in how Buddhist teachings can address climate change with skillful actions, and how the denial of climate change can be addressed.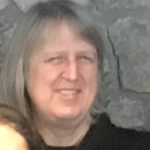 Tamara Daly medical nurse and activist
Tamara Daly BSN, MPH is Nurse Manager of Health Services for Showa Boston, a small college for students from Japan. Her MPH in Environmental Health included research on Urban Green Infrastructure and its impact on human health and the climate. She worked as a psychiatric nurse for many years and, with her local Community Development Corporation, engaged in social activism on affordable housing and green space preservation.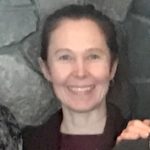 Lama Willa Miller Buddhist teacher
Lama Willa Miller is the founding teacher and Spiritual Director of the Natural Dharma Fellowship in Cambridge, Massachusetts, and Wonderwell Mountain Refuge in Springfield, New Hampshire. She has studied and practiced in the Tibetan Buddhist tradition for nearly thirty years. Lama Willa is the author of Everyday Dharma and co-editor of The Arts of Contemplative Care, and a Visiting Lecturer in Buddhist Ministry at Harvard Divinity School. Her practice and teaching are inspired by the natural world.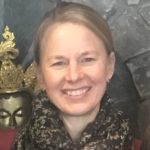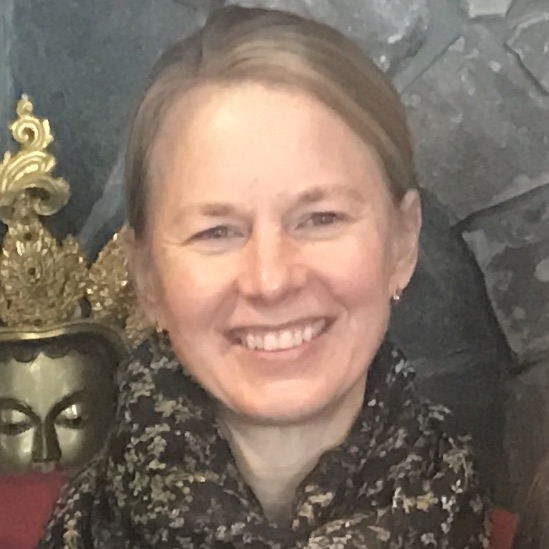 Lopon Elizabeth Monson Buddhist teacher
Liz Monson is the Associate Spiritual Director of Natural Dharma Fellowship and the Managing Teacher at Wonderwell Mountain Refuge. She has studied, practiced and taught Tibetan Buddhism in the Kagyu and Nyingma lineages for over twenty years. Liz is interested in practical methods for incorporating the Buddhist teachings into everyday life through the practices of kindness and compassion, as well as recognizing the natural state in every moment of our lives.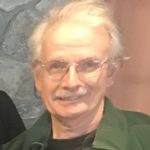 Bob Morrison Buddhist teacher and writer
Bob Morrison is a guiding teacher with Foundation for Active Compassion, sharing practices of innate love and wisdom adapted from Tibetan Buddhism. He is also a meditation teacher with Natural Dharma Fellowship, where he is co-director of the Margha Program, which offers structured year-long training programs in Tibetan-based natural meditation and compassion practices. He is an avid hiker and nature mystic, a cancer survivor, and a lifelong writer with special interest in the wonder and mystery of the natural world and our deep interconnection with all.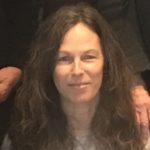 Tamara Pride visual artist
Tamara Pride is an art therapist and ordained interfaith chaplain, who has spent many years practicing psychotherapy and expressive arts therapy with a focus on pregnant women and new mothers wishing to resolve trauma. She provides sacred services in the form of physical space clearing, rituals, spiritual direction, and fine art. She is a painter and sculptor. Holding the view of the earth and all of its inhabitants as sacred living beings, she is presently engaged in a Shamanic Apprenticeship.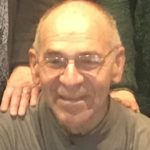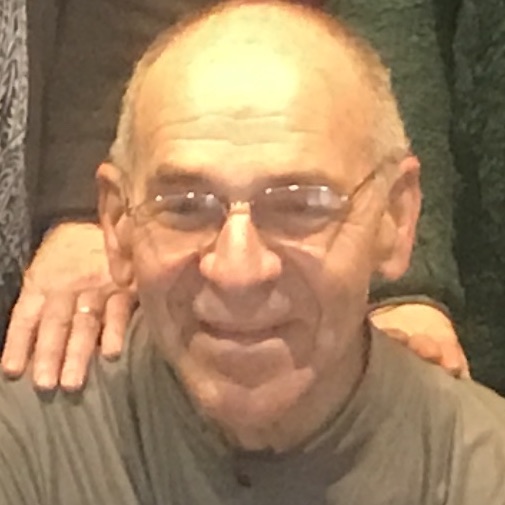 Hank Reisner
Bio to come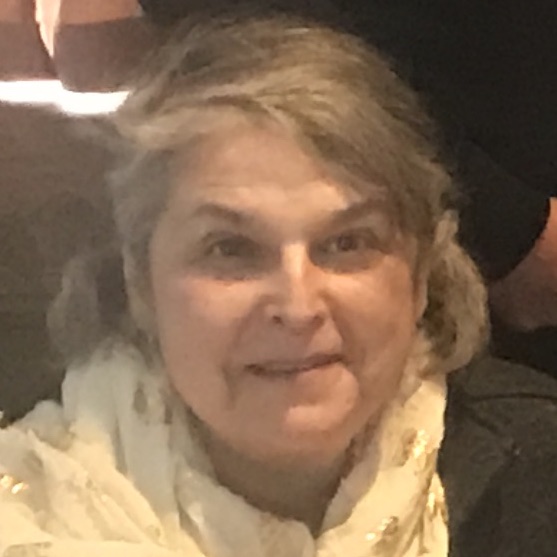 Barbara Waldorf nursing practitioner and educator
Barbara Waldorf BSN, MPH is a professional nurse with thirty years of domestic and international experience in pediatric and psychiatric nursing, as well as in teaching public health and nursing. As a long time meditator, her interests include teaching and designing contemplative care retreats for health workers and those working with the dying, as well as researching how compassion meditation can be incorporated into training health care workers.
DD-CAN COUNCIL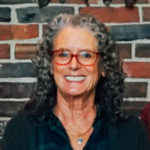 Linda Ellinor consultant, facilitator, entrepreneur
Linda coaches leaders, facilitates strategic and action-planning sessions and works on various climate change initiatives under the Action Dialogue Group. In the 90s she co-founded The Dialogue Group to train facilitators in the practice of Bohm Dialogue. She is a co-author of Dialogue: Rediscover the Transforming Power of Conversation and has recently founded the D&D Climate Action Network.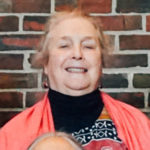 Nancy Glock-Grueneich higher education, curriculum design, citizen action
Nancy has just finished the community TV series, Future We Need and How to Get It (www.future-we-need.tv). She oversaw program approval and curriculum and staff development for the California Community Colleges, and recently taught college in China. She seeks an education system and strategies for citizen action that will enable us to make, maintain and enjoy a livable future.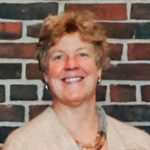 Melissa Hoffer law and environment
Melissa Hoffer is an attorney specializing in environmental law. She currently serves as the chief of the Energy & Environment Bureau in the Massachusetts Attorney General's Office (AGO). Melissa has been overseeing the AGO's work to enforce environmental laws, protect ratepayer interests, and support federal regulations addressing emissions of mercury, air toxins, and greenhouse gases.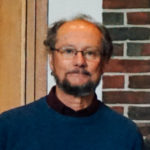 Rick Lent facilitation, meeting design
For the last twenty-five years, Rick has worked to identify structures for more effective meetings, and coach leaders in their use. He has consulted for the World Food Programme, InterAction, UNICEF, and the International Federation of Red Cross and Red Crescent Societies, among others. He currently helps lead the MA chapter of Elders Climate Action.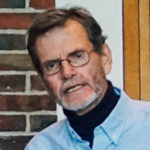 Grady McGonagill leadership consulting, climate activism
For 30 years Grady worked as a leadership consultant and coach. Since 2013 his focus has been on climate, offering pro-bono support to The Better Future Project and joining the Citizens' Climate Lobby. In 2015 he joined the leadership team of Elders Climate Action, a new group focused on mobilizing elders for action on climate change, and founded the first state chapter in Massachusetts.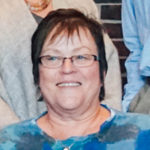 Marti Roach facilitator, trainer, organizer
Marti is a trainer, consultant and group process facilitator working in the public benefit and government sectors. Her facilitation approaches and methodologies include technology of participation, open space, appreciative inquiry, learning organization, Theory U and visual thinking. She is a Climate Reality Leader and currently devotes significant time to climate action organizing, working with with 350 Bay Area, Citizen's Climate Lobby and other local emissions mitigation campaigns.
Caitlin Sarro facilitation and sustainability
Caitlin has served as a Program Manager at the Institute for Cultural Affairs in Chicago since 2012. In that capacity, she co-facilitated the creation and expansion of the Chicago Sustainability Leaders Network, and works with communities on asset mapping, participatory government, and local sustainability work.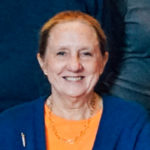 Barbara Simonetti management, consulting
Barbara Simonetti is/was president of Meetings that Matter, a consultancy specializing in furthering the capacity of professionals to create, share, and use knowledge. She served as Board Chair of the National Coalition for Dialogue and Deliberation (NCDD), and now works with the Intentional Endowments Network to support universities in aligning investment practices with their missions, including sustainability.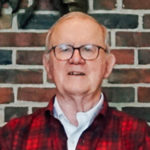 Jim Webber
Bio to come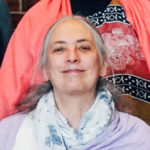 Rosa Zubizarreta organizational consultant
As founder of Diapraxis, Rosa works with leaders and groups who face challenging issues. She specializes in facilitating co-creative conversations that lead to group learning, shared systemic perspectives, and effective aligned action. Author of "From Conflict to Creative Collaboration: A User's Guide to Dynamic Facilitation," she teaches advanced group facilitation skills internationally.
Partnership Council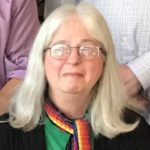 Pat Benjamin geographer, Worcester State University
Pat is Associate Professor of Geography in the Department of Earth, Environment and Physics at Worcester State University. She teaches human geography and environmental studies courses and organizes environmental events on campus and in the community.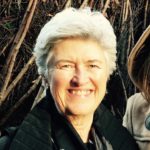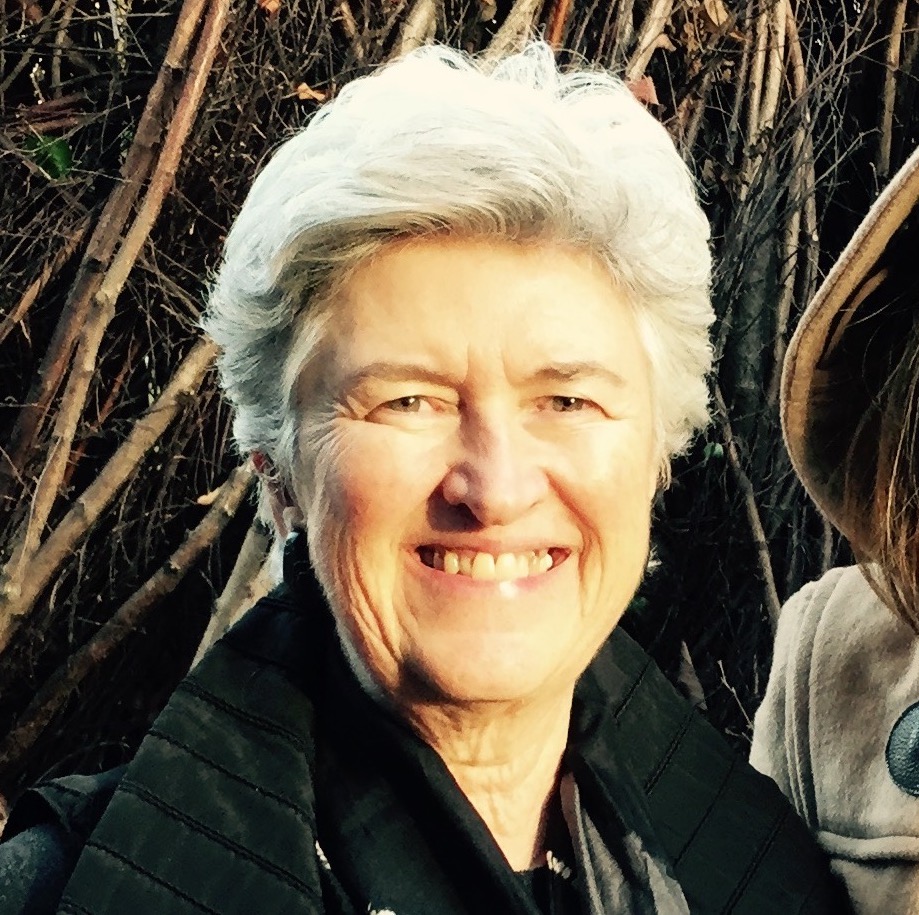 Sarah Buie designer & educator, Clark University (Convener)
Sarah is Founding Convener of the Council on the Uncertain Human Future, and Co-Lead Convener of A new Earth Conversation at Clark. She is Professor Emerita and Research Scholar at Clark.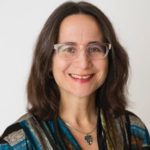 Madeleine Charney librarian, University of Massachusetts Amherst
Madeleine is Sustainability Studies Librarian at University of Massachusetts Amherst. She works to convene conversations around climate change and sustainability, and sees libraries as critical opportunities for that process.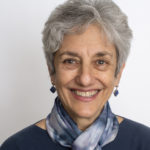 Andrea Fleck Clardy playwright
Andrea is a Boston playwright and activist. Her short plays and monologues have been widely produced.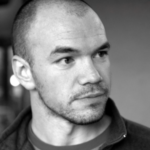 Tim DeChristopher climate activist, Climate Disobedience Center
Tim DeChristopher is a climate activist, a recent graduate of the Harvard Divinity School, and founder of the Climate Disobedience Center.

Tim Downs environmental scientist, Clark University
Tim Downs is Associate Professor in IDCE at Clark, and a specialist in environmental science and engineering; he focuses on how humans change the environment, and how those changes impact their health, wellbeing and the ecosystems they inhabit.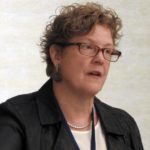 Melissa Hoffer environmental lawyer, Office of the Attorney General, Massachusetts (Co-convener)
Melissa Hoffer is an attorney specializing in environmental law. She currently serves as the chief of the Energy & Environment Bureau in the Massachusetts Attorney General's Office (AGO).
Suzanne Langridge Wellesley College
Suzanne directs the Paulson Ecology of Place Initiative at Wellesley, where she brings an interdisciplinary background and a passion for connecting people to their natural environment.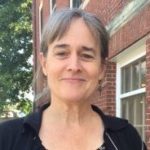 Kristin Nelson University of Massachusetts Amherst
Kris advises students in the Civic Engagement and Public Service (CEPS) certificate program at UMass Amherst.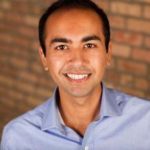 Abhishek Raman Harvard University
Abhishek is a dual degree program at Harvard Divinity School and the Kennedy School.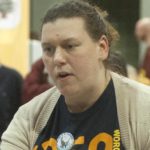 Errica Saunders climate activist, 350 Central MA
Errica is a leader of the 350 Central Mass organization.
350 CENTRAL MA COUNCIL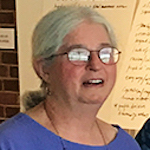 Pat Benjamin educator and activist
Pat Benjamin teaches human geography and environmental studies at Worcester State University. She has been a volunteer with 350 Central Mass since 2013.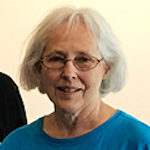 Janet Cason equity and climate activist
Janet Cason worked as an Orientation & Mobility Specialist for 33 years at Perkins School for the Blind in Watertown, MA. Since retiring in 2012, she has been active in the Northborough Democratic Town Committee, 350 Central Mass, and the Mass Divest Coalition, advocating for legislation that addresses justice and climate issues.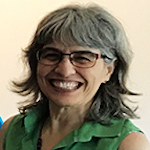 Charlene R. DiCalogero elected town official & activist for people, planet and peace
Charlene DiCalogero co-chairs the Green-Rainbow Party of MA and serves as an elected Library Trustee in Berlin, MA. In higher education and nonprofits, she has worked to improve literacy learning and teaching, and to enable people to advocate for themselves and their families. She is an active member of 350 Central Mass.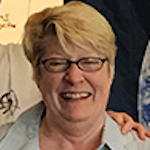 Jane Dye citizen climate/energy activist
Jane is an English lit major who has worked as a market research project director/analyst for magazine publishers and for several public transportation agencies. After 11 years as a stay-at-home mom, she worked for a decade as parish administrator for the Episcopal Church. Now retired, Jane volunteers with 350 Central Mass, and chairs Citizens for Holden's Energy Future.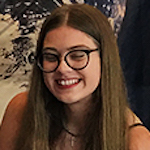 Nicole Nelson artist and activist
Nicole Nelson is a high school senior at West Boylston Middle/High School who has been involved in numerous student-led social justice initiatives both in and out of school. She has also been a member of 350 Central Mass for the past two years. She plans on studying art in college and hopes to use her talents to spread awareness of the climate crisis.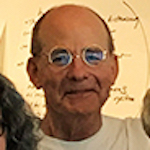 Paul Popinchalk peace & climate activist
Paul Popinchalk, is a retired professional engineer with more than 45 years of experience in facilities management, energy conservation, and conventional and renewable power generation. Paul is a husband, father and grandfather, and a member of 350 Central Mass and the First Unitarian Church of Worcester.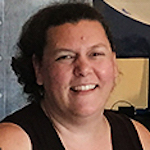 Errica Saunders activist & organizer
Errica Saunders has been an activist and organizer with 350 Central Mass for over 5 years. Errica is working to combat the climate crisis by working and supporting initiatives in her home city of Worcester and throughout Central Massachusetts.
Steve Swingle inner peace/climate activist
Steve Swingle is a retired bookseller/buyer and volunteer facilitator of Inner Peace programs at 3 Massachusetts Prisons sharing the message of Inner Peace as taught by Prem Rawat(tprf.org). Also a volunteer with 350 Central Mass—fighting climate change.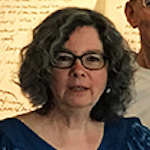 Christina Wertz climate activist and psychologist
Christina Wertz is a mother, climate change activist, and clinical psychologist who works with children, families and adults at a community mental health center in the city of Worcester, MA.
---
National Council // Edinburgh Council // Clark University // NCAR Council // Kathmandu Council // Santa Fe Council // Wonderwell Council // DD-CAN Council // Partnership Council // 350 Central MA EcoSattva 2 Council // Bay Area Planning Council // MIT Faculty Council // WSU Faculty Council